A West Clare animal rescue owner has pleaded with the public to value their pets and respect animal rights more, following a large influx of kittens throughout the pandemic.
Rhona Lucas was born in England but frequently returned to the family home and pub in Whitegate, where her father was raised. After pursuing a degree in criminology and a career specialising in child protection and child forensic psychology, Rhona returned to her favourite holiday destination to establish a pet rescue centre more by fate than design.
Admitting that she always had an affinity with animals, her rescue has grown from two dogs and two cats 12 years ago, and now includes over 200 cats as well as donkeys, hens and dogs. Now only limited by land and money, she "didn't plan to run an animal rescue. I wanted to garden. I now do something which occupies 17 hours of the day every week. It's a true labour of love," she stated.
An Cat Dubh Sanctuary now takes animals that aren't well in addition to those with special needs. It also offers palliative care, taking in animals when owners are sick and look after them for the rest of their lives. Their main focuses are worming, neutering and spaying animals as well as taking in cats with chronic eye conditions.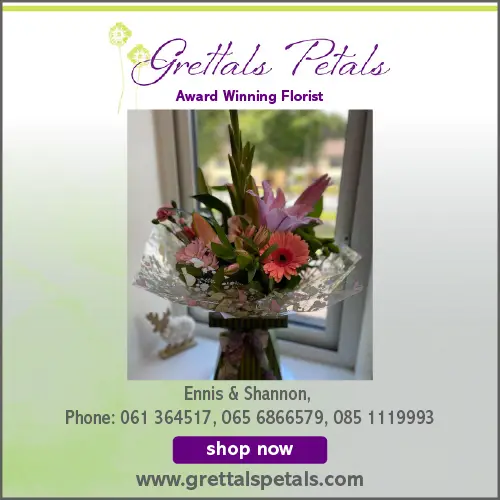 The pandemic has brought many challenges to the rescue, which sees a monthly food bill of €2,400 each month at Precious Pets in Ennis. Throughout restrictions, Dr. Rhona was reliant on the benevolence of neighbours and benefactors, who were generous with donations and who left food outside the gates frequently. This year, the rescue will lose out on vital funding of €4,500 from the Department of Agriculture due to complicated instructions. "This time round we only had two and a half weeks to apply, which was during our busiest time for rescues. I simply couldn't."
Having a transparent "open door policy" is the only way to ensure that animals rights are being upheld, she informed. "It's the rescues that you can't go in that you need to worry about," she added. Feeling undervalued as a rescue worker is a direct result of a lack of value put on the lives of animals. She also offered that Ireland's record for animal welfare is not good on the world stage and that despite laws providing sufficient protection, it is the lack of enforcement that does the damage.
"We need to see more lifetime bans on keeping animals for those that abuse their rights. It seems that you have to do something really awful to a large amount of animals in order to be penalised. We need to hit them where it hurts, in their pockets," she stated.