*Chantell Keane & Danielle Kenneally.
Lifelong best friends Chantell Keane and Danielle Kenneally have put a positive spin on the pandemic, after setting up Wix and Wax, a brand-new candle making company in Clare.
The pair, both mothers who managed to keep their day jobs throughout the nation's first lockdown, admit that the new business venture has 'totally exceeded their expectations.'
Speaking with The Clare Echo, the co-founders discuss how it all came together, the importance of sustainably sourced and ethical materials, how a homestead in Hermitage has become the company's candle making workshop as well as the importance of honesty and friendship in business.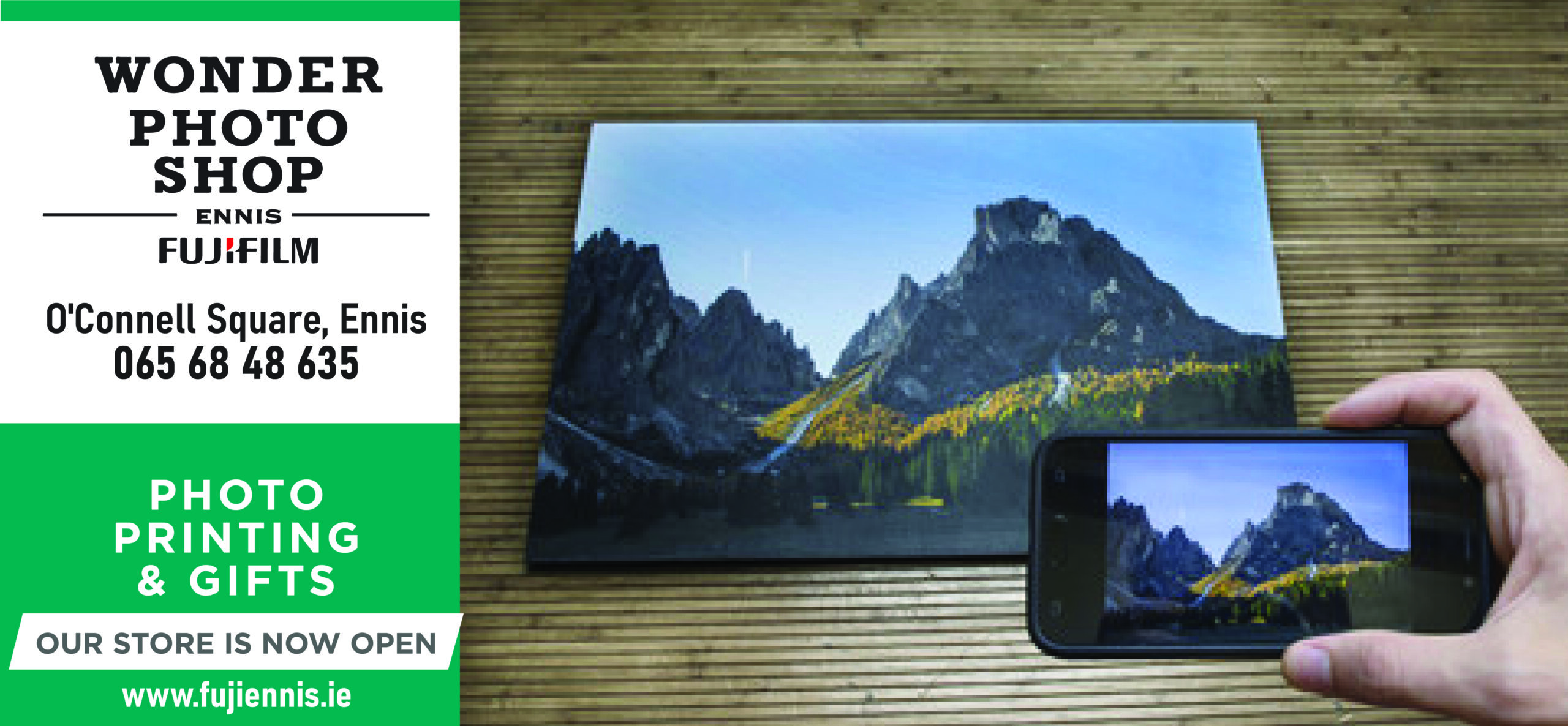 After life's pace slowed down from chaos to a canter in the middle of the lockdown, Chantell and Danielle decided to take a candle making course online. "Danielle, now a new mom, was on maternity leave at the time. We were both working our day jobs during the lockdown. It all started from a shared love of candles. We wanted to set up something together," Chantell outlined.
Research and planning set the foundations for the growing success of Wix and Wax. Designing a website, researching Search Engine Optimization (SEO) tips and sending packages to bloggers helped bolster the company's profile online. Danielle admits that the pair received 95 orders in one day, after sending a promotional gift box to a blogger to review on Instagram.
"It was all about finding the right wax's, sprays and fragrances. It was a process of trial and error, finding exactly what we wanted from our products. We wanted cruelty free, meaning that none of the ingredients are tested on animals. Our products are vegan friendly, and our packaging is sustainably sourced and recyclable. There was a lot of research conducted. All our candles are soy based. We wanted to avoid paraffin, which is less clean. Soy based candles don't leave a nasty burn, unlike paraffin, and are very clean," Danielle states.
A selection of male and female gift boxes are some of the best sellers on Wix and Wax's website. Products generally take the shape of a customer favourite, 'snack bar' and an aesthetically pleasing, 'brittle wax', Chantell informs. Working from Danielle's home, the pair concede that the candle making process can be long and arduous. The finished product is available online and also makes its way to three shop locations in Clare; one in lower market street Ennis, one in Sweet n'Green Café and one in a salon in Shannon called 'Timeless Beauty.' Danielle and Chantell are also delighted to announce that for each sale made in the month of October, 50 cent will be donated to Breast Cancer Ireland.
The Ennis business partners are gearing up for a busy Christmas season and are urging interested customers to put their orders in early. On the future of Wix and Wax, Danielle concludes, "It's great being in business together. Being friends for over 20 years, it's easy to be honest and up front with each other on whether or not we like certain scents or fragrances. For the first few months in 2021, we have a few new product launches. We are hoping also that, in this time frame, we can employ ourselves full time for the company. We are getting quite busy. If you are thinking of ordering, it's best to do it soon."