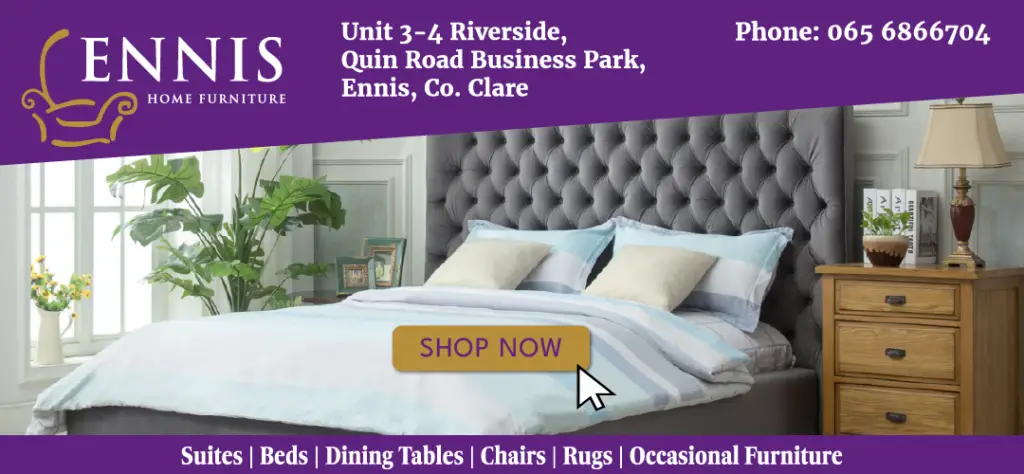 The Clare Echo's Head of News & Sport, Páraic McMahon looks at the learnings for Clare's footballers following their 2022 Allianz National Football League effort. For the record, Clare finished in fifth spot in Division 2 with two wins, two draws and three losses to their name.
Making the step up:
Conceding six goals in seven games is not ideal but take a step back and factor in that Clare exhibited a new look full-back line for the majority of the National Football League (NFL) and it has a more positive glow to it. Making this shine even brighter is how Manus Doherty and Cillian Rouine both slotted in seamlessly when wearing number two and four respectively. Alan Sweeney in the half-back line had also established himself as a regular up until sustaining a shoulder injury. Players like Darragh McDonagh, Daniel Walsh, Ronan Lanigan, Dan Keating and Brian McNamara can count themselves unlucky not to have been more time on the pitch to try do likewise.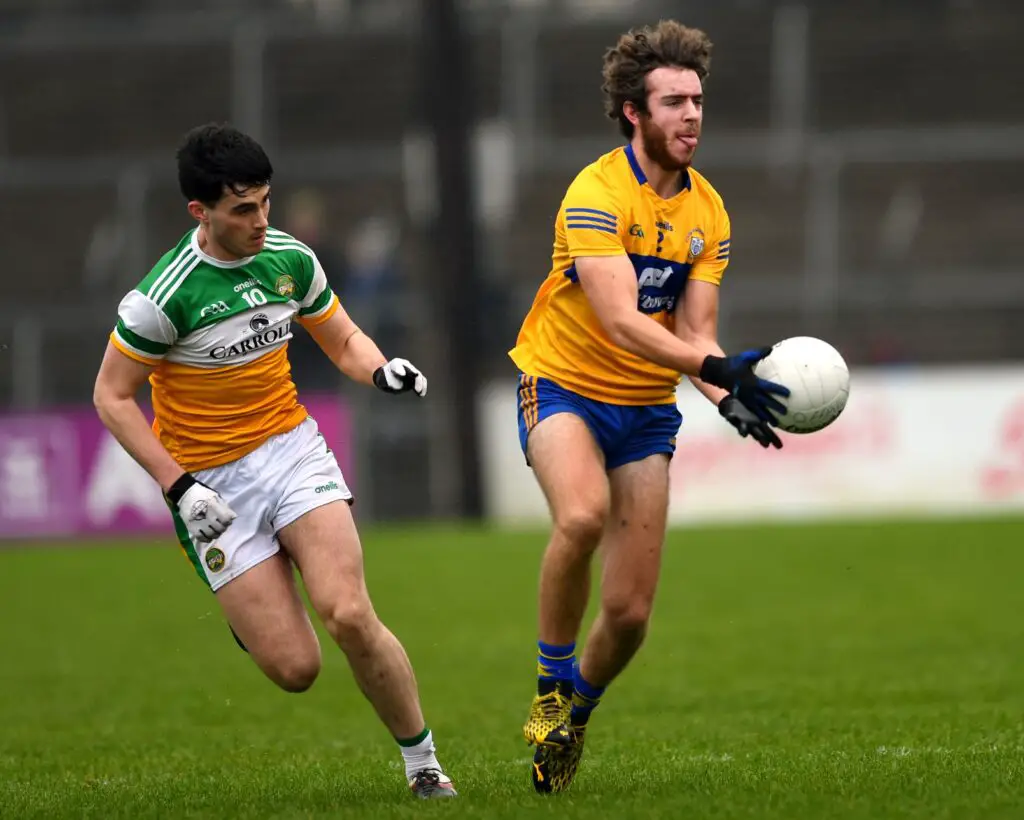 Injuries no excuse:
Two of Clare's most experienced defenders, Kevin Harnett and Sean Collins missed the entire NFL, Podge Collins struggled with a hamstring, Cathal O'Connor missed outings with shoulder impacting on Sweeney and Darragh Bohannon. Still, there wasn't a word of it from management who ploughed on and focused on blooding others who knew they had to grab the opportunity with both hands.
Kickouts kamikaze:
A recurring theme throughout the NFL for Clare was their love/hate relationship with their own kickouts. When it worked, they dominated, a case in point being the draw with Roscommon when they physically bullied their Connacht counterparts in the air and on restarts, all changed utterly as the campaign wore on. 45, 60, 67, 74, 78, 79 and 88, they're not suggestions for a Quick Pick in the Lotto but the percentages of own kickouts won by Clare in the 2022 NFL. Sorting this is key.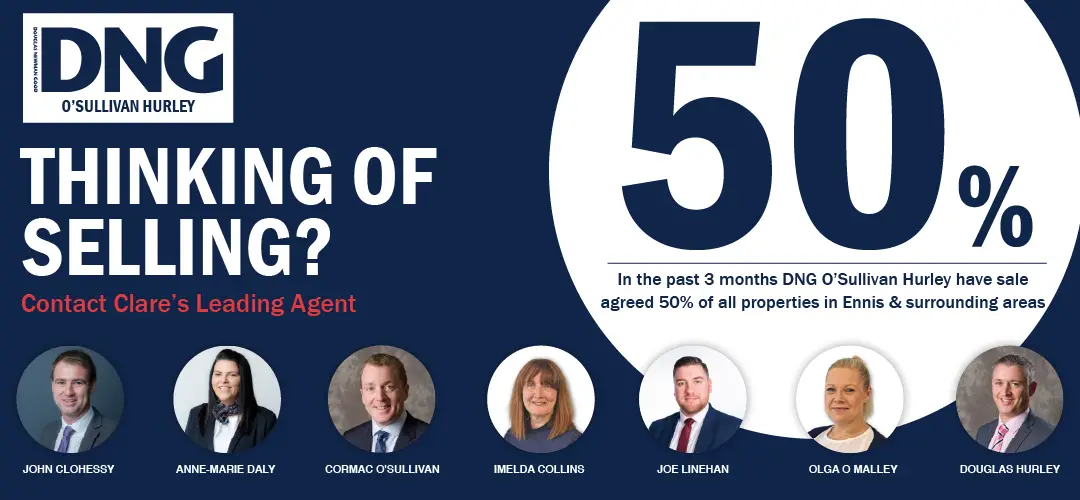 Midfield meanderings:
Replacing Gary Brennan was never going to be easy. The preferred pairing now seems to be Cathal O'Connor and Darren O'Neill, injury may have prevented O'Connor from having a more influential role but his input needs to increase while O'Neill who is effective in the air also needs to contribute more from open play, he has the potential to open up defences and subsequently allow Clare's shooters to hit the target.
Collins' challenge:
Management always throws up dilemmas. One of the issues facing Colm Collins is to help Jamie Malone rediscover his top form, the Corofin man had a quiet NFL from his standards and has ended up back in wing-back when he is far more effective at bursting through opposing defences when at wing-forward, that flair has not been burning as bright since his injury spell last year. The job for Collins & Co is to get the Dublin based teacher back to his best and the reward will certainly be worth it.
Carrot & stick:
Emerging talent programmes may have been a concept within soccer circles in Clare for well over a decade but it is something that Collins has lapped up. Young recruits are brought in up to two years before their planned involvement and they are put on S&C and nutrition programmes. Emmet McMahon is one of the graduates of the Collins scheme and is now acclimatising to the carrot and stick approach. The UL student is very reliable when it comes to notching points from distance, a rarity in football today but it appears management want the Kildysart man to up his workrate substantially if he is to become a starting player. His inclusion on the Higher Education team of the year for his Sigerson Cup displays are proof of his talent, Clare football now hopes he can grab the carrot!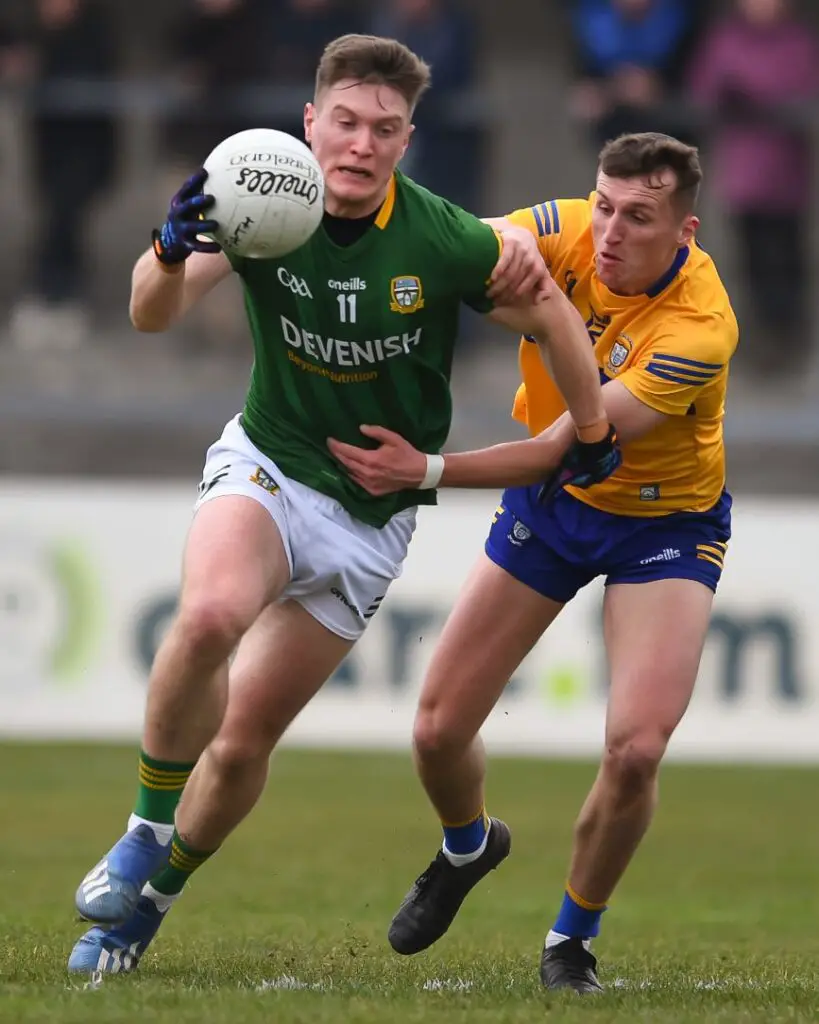 Lost opportunities:
Drawing away to Roscommon was heralded as a positive result but mainly by supporters who were not in Dr Hyde Park. It was a game that Clare bossed but failed to take the win home, they should have collected two points but had to settle for one, they followed this clash with three defeats on the bounce while the Rossies went on to be crowned Division 2 champions. A game can turn on a sixpence but for Clare this game is where their campaign turned in the wrong direction.
Believing is achieving:
Do Clare believe they are good enough to compete in the top tier of the NFL? The narrative around the county is that they would suffer weekly defeats against the big boys but until they genuinely back themselves when it comes to bringing down a giant, they are likely to stay in Division 2. Given how far the county has progressed in football terms, being in Division 2 is not the end of the world but it is standing still which their manager has famously said is the same as going backwards. To be the best, you need to beat the best, that can only be done by playing them so the mindset needs to shift from maintaining our status to going all out for promotion.
Loyal to the core:
Worthy of mention is the genuine followers that get behind this county side. They represent the best of Clare GAA, they've no desire to latch onto controversies, instead they are Clare to the core, this ably demonstrated by the trip to Newry when there was little to play for, at a time of rising fuel costs, making the trek was the only option for the dedicated football folk.
Find of the league:
He's an established player having made his championship debut in 2018 but the Cillian Brennan of 2022 is demonstrating leadership capabilities that he hasn't previously brought to the fore. Question marks surrounded his displays in years gone by but the Clondegad defender has put in his best NFL campaign to date in the county colours and is going from strength to strength.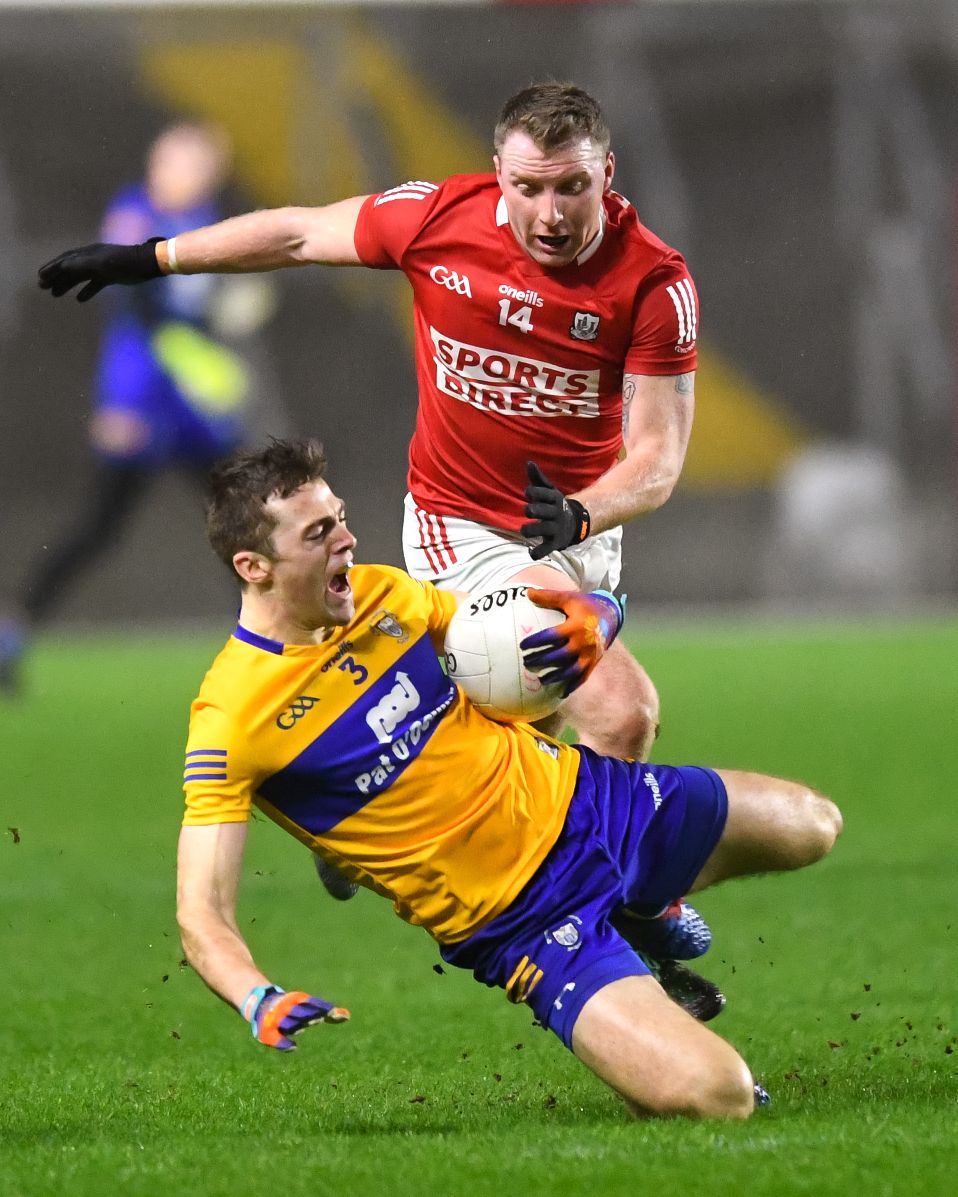 Player of the league:
Through his ponytail, Cian O'Dea automatically garners attention. When it comes to football, he has been Clare's most consistent player in the past three seasons and if a team of the province was to be picked, he would certainly be among the six best backs. The Kilfenora man knows when to drop the blade and when to win a free, he also leads the way on the counter-attack which when done right was the main source of scores during the 2022 NFL. Eoin Cleary once again chipped in with outstanding scores at the other end of field and like any proper captain is showing high levels of maturity.
Parting Shot:
Silence descended from the Clare camp for two of the final three NFL games as part of the GPA 'media ban'. Without raising a hand to become Communications Adviser to the GPA, a far more better way of making a stand and getting a message out would be to boycott the games, that would bring matters to a head fairly lively rather than a decision not to give a few soundbites to the media. Use the media to get the message out, better that than the sound of silence.
Where to now?
Clare face Limerick in the Munster SFC and are well capable of mounting a run to the provincial final. Look past Billy Lee's Limerick at your peril though. There's less drama already on the Clare side of the draw, far away hills are greener or the 'Castles on the Hill' that a certain Ed Sheeran sings about may be creating more talk for the Cork v Kerry clash but 'thinking out loud' that will suit Clare who would only love to go in under the radar. For that to happen, kickouts must improve, scoring rates must sharpen up and the glimpse of their counter-attacking strengths must come to bear more often.