*Photograph: Sean Curtin / True Media
Less than five new cases of COVID-19 have been diagnosed in Clare while the Chief Medical Officer has reiterated the need to avoid mixing indoors.
On Monday, NPHET reported 437 new cases across the country, less than five of which are in Co Clare. The remainder are located in Dublin (169), Donegal (62), Kildare (40), Meath (29), Galway (21) and 116 cases spread among 17 counties. The country's five day moving average is 475.
Clare's 14 day incidence rate per 100k of the population stands at 45.4 making it the fifth lowest in the Republic of Ireland. The national rate is 121.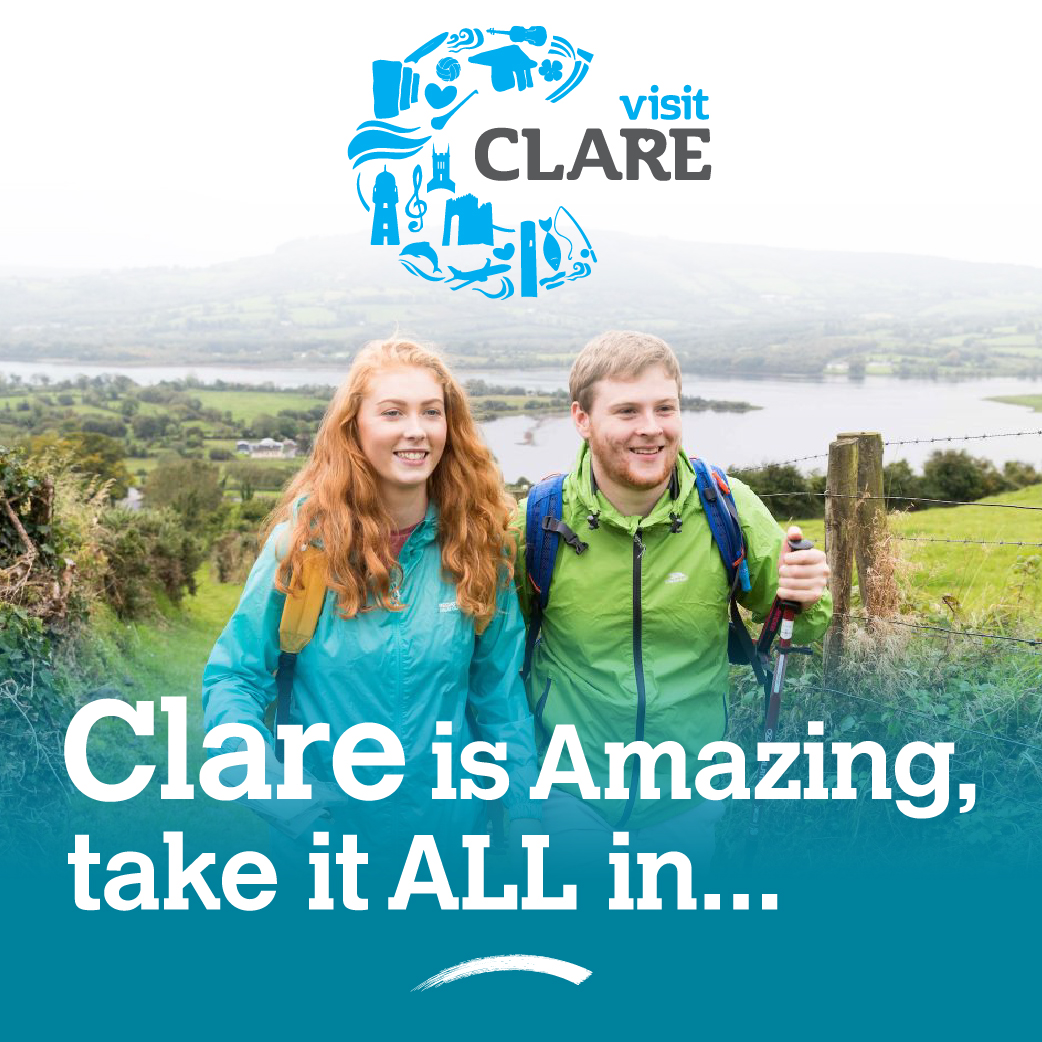 One additional death linked to the virus has been recorded. It brings to 4,874 the total amount of persons who have died from COVID-19 in the Republic of Ireland.
An increase in the numbers of COVID-19 hospital patients is up ten to 184 while one extra admission to critical care has been recorded bringing the total of ICU patients to 46. There were 19 hospitalisations in the past 24 hours.
A vigilant and careful approach must be followed to aid the progress of the vaccination programme, Dr Tony Holohan stated on Monday. Latest figures from April 24th detail that 1,385,753 doses of COVID-19 vaccine have been administered in Ireland. 398,072 people have received both doses.
"In order to protect the vital work of the vaccination programme in offering us all protection from COVID-19, it is important we continue to remain vigilant and careful. Right now, we need to protect the progress we have made together," Dr Holohan outlined.
He added, "While we should remain cautious, we can also be cautiously optimistic. Our vaccination programme, alongside the continued commendable adherence of the vast majority of people in Ireland to the public health advice, are the key to exiting this pandemic in the coming months. However, doing things like mixing indoors when disease is still circulating at a high level puts our progress at risk. Please continue to act in the best interests of one another and be safe when socialising."