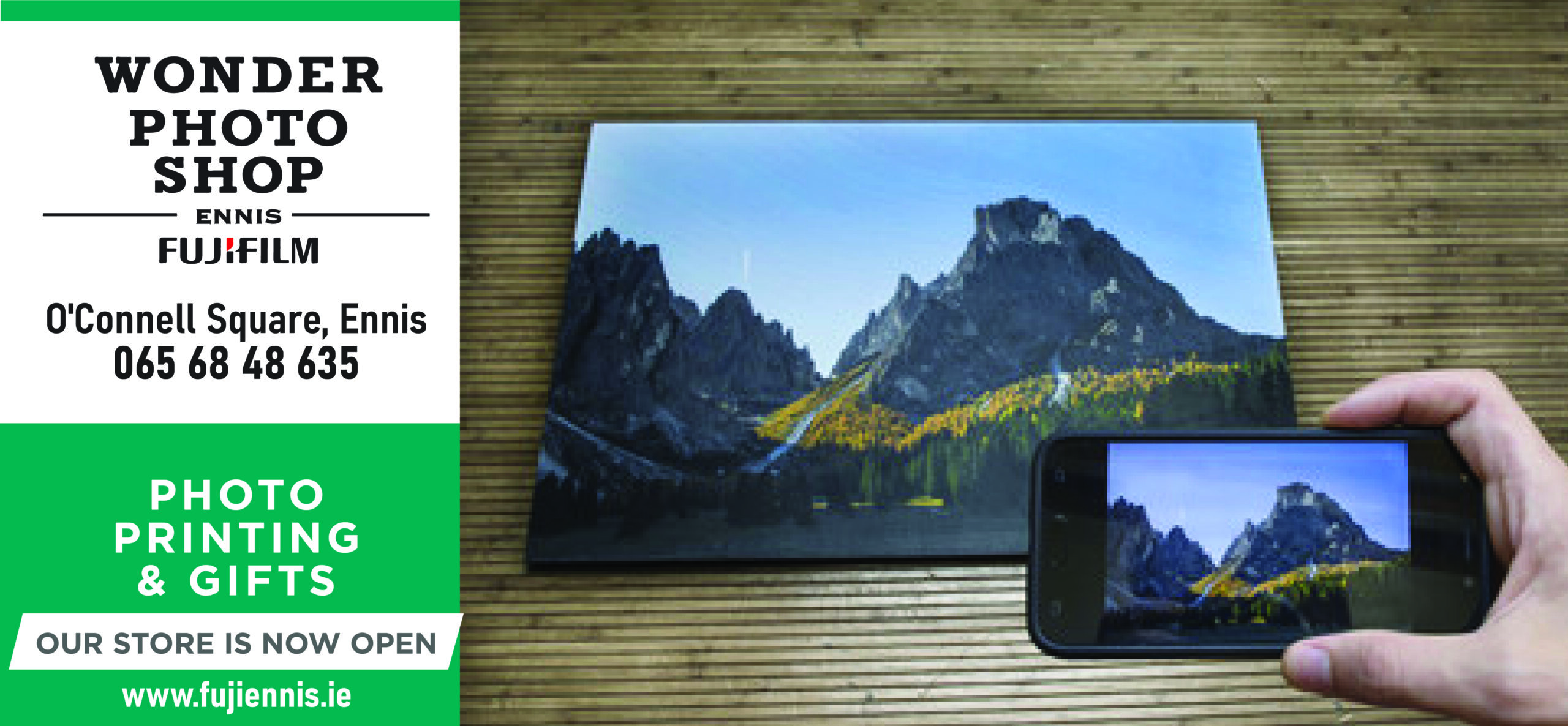 Less than five new cases of COVID-19 have been recorded in Co Clare as leading health officials say the next eight weeks represent "a critical window".
Clare's 14 day incidence rate per 100k of the population has reduced to 60.6 and is the seventh lowest in the country. There are less than five new cases of the virus diagnosed in Clare, NPHET stated on Wednesday afternoon.
A total of 411 new cases are known nationally. 150 are in Dublin, 31 in Donegal, 25 in Kildare, 25 in Wexford, 21 in Offaly and the remaining 159 cases are spread across 17 other counties.
An additional six deaths related to COVID-19 have been notified to the HPSC, all of which occurred in March. The median age of those who died was 79 years and the age range was 49 – 87 years. There has been a total of 4,687 COVID-19 related deaths in Ireland.
As of 8am today, 297 COVID-19 patients are hospitalised, of which 67 are in ICU. 16 additional hospitalisations in the past 24 hours.
Latest vaccine data from March 28th has noted that 806,541 doses of COVID-19 vaccine have been administered in Ireland, 225,684 people have received both doses.
Deputy Chief Medical Officer, Dr Ronan Glynn told Wednesday's NPHET press briefing, "Vaccination will significantly reduce risk of COVID-19 over the next relatively short period of time. It will radically reduce mortality when those over 70 are fully vaccinated but will initially have a smaller effect on hospitalisation and critical care until the wider adult population, especially vulnerable adults and those aged 50-69 years, are protected by vaccination.
"There is a critical window over the next 8 weeks where any significant increase in close contact is likely to lead to a significant fourth wave of infection in the range of that experienced in January 2021. We can and should be optimistic for an enjoyable summer ahead but, in the meantime, we have to continue to work together to prevent a further wave of infection as we accelerate vaccination across society and maintain our health services".
Ireland's reproduction number is estimated to be between 1.0 and 1.3, Professor Philip Nolan, Chair of the NPHET Irish Epidemiological Modelling Advisory Group outlined. "If the epidemic is growing again now, the doubling time is estimated at 35 days or longer. When comparing the risks of levels of social mixing now and over the coming months with that which applied in 2020, we need to take into account the B.1.1.7 variant and how easily that transmits, and we must also take account the vaccination-induced immunity that will progressively protect us and make it more difficult for the virus to transmit.