MORE than 80 thrill-seeking cyclists descended on Lee's Road last week as Clare hosted the Munster Cyclocross CX League, which saw competitors take on jumps, steps, and special features.
On Sunday morning last they came from all over Munster and further afield for the start of the Munster Cyclocross CX League Round 1 in John O'Sullivan Park, Lee's Road, Ennis. The event is hosted by Burren Racing Team and supported by local bike shop Evolution Bikes.
This is the third year running and according to organisers, it's getting more popular every year and is one of the fastest growing sports in the country. The good people of the Burren Racing Team sent us on a report of how the competition went.
Various events took place over the day including U8, U10, U12 before the U14/U16 Races took on the full course designed by local Burren Racing Team rider Mark Shannon. Local lad Sabian Kulczynski from Ride Co Clare Club was pushed all the way by Stephanie Roche from Scott Orwell Wheelers C.C. Ones to watch for the future.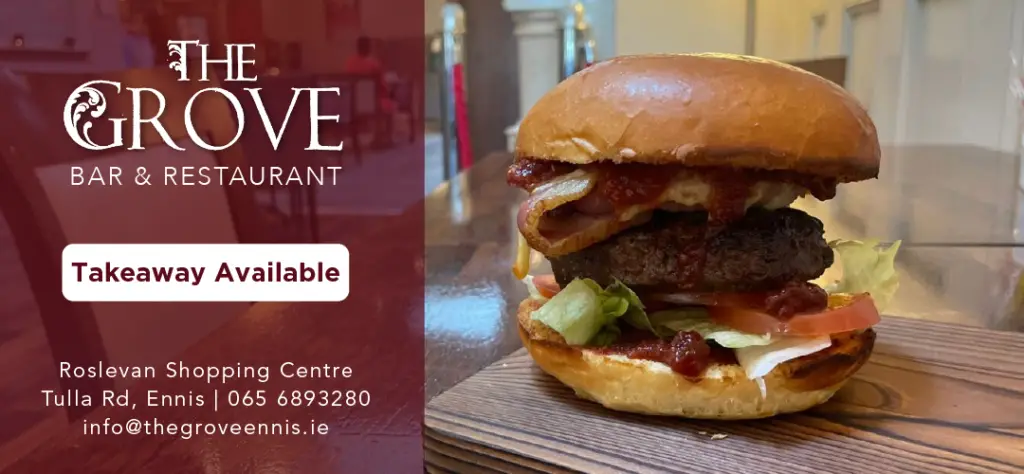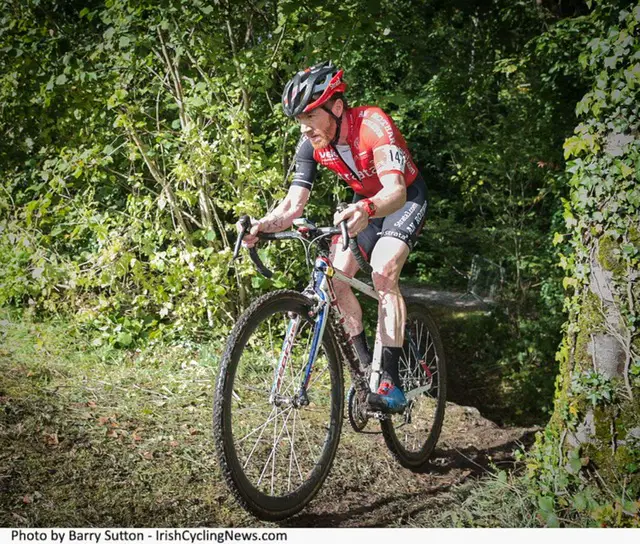 The B Race took off just after 11.15am with over 40 riders going to post on a mixture of mountain and CX bikes.They battled over jumps, steps, and special features such as Liddy's Costcutter Hill testing their skills to the last. After 40 minutes one rider would emerge from the woods ahead of the rest. Congrats to Andrew McCabe from Deenside Wheelers C.C who took first place. Neil Acheson from Burren finishing well up the field with a great performance with another local Barry Sutton, Strata 3 VeloRevolution putting in a great shift.
At 12.30pm the A Race got underway with last year's league winner guiding the pack of over 40 riders into the first bend closely followed by some of the top cyclocross riders around. Local hopes were pinned on Mark Shannon, Danny McDonald (Junior) and others from Burren with Richard Quin representing Club Rothaiocht na Shionnan.
The battle raged for 50 minutes over the grass and through the woods. Some would crash out, suffer mechanicals and punctures. One mistake in this game can be costly especially if you find yourself far from the pits.
Congratulations to Anthony Doyle on the win and to Lisa Staplebroek from Kenmare C.C. who was the first lady home. The best finisher from the local stable was Mark Shannon coming in sixth. Danny McDonald BRT would take the Junior category and the rest would roll home with plenty of battle scars.
Organisers said, "The event is not possible without the support of local bike shop Evolution Bikes and other local businesses from Ennis so a big thank you to them, namely Donnellan's Central, Liddys Costcutter, Sean O'Meara Excel Physiotherapy, Advanced Chiropractor Clinic in Clarecastle ,Art&Craft.ie and to Barry Sutton for the photos.
"A big thanks to all the helpers especially Brendan Cooney,Pat Ryan Clare Crusaders C.C and the girls from Clare Ladies Cycling Club. A special thanks to the staff and Mocha Coffee at John O'Sullivan Park Lee's Road Ennis and to the public for putting up with us for a few hours. Also special thanks to Clare Civil Defence and Cycling Ireland."