*Cliffs of Moher. Photograph: Ann O'Connell
Retaining the 'leaking spend' of visitors to the Cliffs of Moher must form an integral part of a twenty year strategy for the country's most visited outdoor tourism attraction.
Seeking further detail on the terms of reference to the Cliffs of Moher 2040 strategy, Cllr Joe Garrihy (FG) questioned what emphasis was placed on the impact on surrounding North Clare towns and villages. He urged the West Clare Municipal District to ensure the "changed environment" caused by COVID-19 is adhered to when it comes to strategic planning.
Director of the Cliffs of Moher Visitor Experience, Geraldine Enright in a written response detailed that the 2040 Strategy was "an ambitious and exciting" development setting out plans for future development of the attraction. It aspires to "deliver economically for the wider local economy in a sustainable way". Contribution of ideas from customers, locals and stakeholders will be welcomed, she outlined.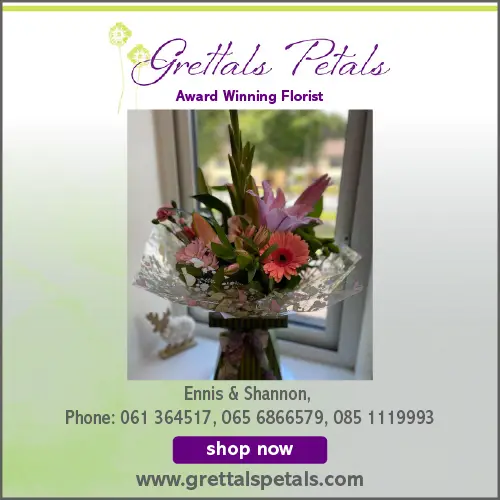 Speaking at the September meeting of the West Clare MD, Cllr Garrihy stressed, "It is absolutely critical the strategy looks at the wider region". He added, "Kilfenora, Lisdoonvarna and Miltown Malbay don't see the benefit being distributed to the value it should be". The Chair of the MD believed, "We need to look at the local communities and the local villages and towns as the first priority and look at the impact of those. I would like to see the local communities, villages and towns at the forefront. We're paying large fees to consultants, I would like to come up with answers rather than going around to local halls asking the local people for the answers".
Cllr Joe Killeen (FF) seconded the motion and surmised, "Would it not be better if they maximised the positive effects of those living in the area". "The key thing with any consultant is asking the right question, if you don't ask the right question you won't get the right answer. It is incumbent on us as a Municipal District and a County Council to ask the right questions of these consultants," Cllr Cillian Murphy (FF) stated.
A full briefing session for councillors in the West Clare MD would be arranged to discuss the strategy, Director of Service Leonard Cleary notified the meeting. "The Cliffs of Moher has a regional benefit in attracting people through the Airport. We have a huge level of confidence in consultants we have brought in, this is a top notch group of consultants we have brought in. The strategy will be ongoing for some time".
Cleary admitted that one key aspect of the strategy is to retain the spend of visitors to the Cliffs of Moher. "We are not retaining the spend, it is being leaked to other counties," he confessed.