Mention of golf anywhere and Lahinch is sure to come into the discussion. The famed North Clare links is known the world over and attracts thousands of overseas visitors each year.
FACTBOX:
Length of course: 6,613 championship course off white tees; 5,488 Castle course off white tees
Captains: Johnnie O'Brien and Margaret Cooney
Presidents: Eugene Giligan and Yvonne Morisson
Unique features of course: Old Tom Morris designed 4th and 5th holes untouched in over 100 years
Most difficult hole: 15th – index 1 par 4 on the championship course; 12th –index 1, par 4 on the Castle course
Major club honours: National titles won by Lahinch include Barton shield, senior and junior cups and the boys championship
Lowest handicap of a member:
Course Structure: 4 par 3's; 4 par 5's 10 par 4's on championship course; 6 par 3;s; 3 par 5's and 9 par 4's on Castle course
In March 1892 Alexander Shaw, Richard Plummer and a number of officers from the Black Watch Regiment of the British Army went to the west coast of Clare in search of sand dunes that would be suitable for the development of a golf course.
They discovered Lahinch and during a second visit in early April, laid out a links golf course. The first game of golf was played at Lahinch on Good Friday April, 15, 1892 and earlier that day the first meeting of the club took place in Sharry's Hotel on Main St Lahinch.
In 1894 Alexander Shaw invited Old Tom Morris, the celebrated Scottish golfer, to design a new links golf course. In 1926 the services of world renowned Golf Course Architect Dr. Alister MacKenzie were sought and plans for a new 18 hole course were agreed.
In 1928 local man John Burke won the South of Ireland Championship for the first time. He went on to win four-in-a-row and eleven titles in all. He won his first Irish Close Championship at Lahinch in 1930 and also won that title four times-in-a-row. The 1946 South of Ireland Championship Final between John Burke and Joe Carr was perhaps the most famous "South" final. It ended with Burke winning on the 39th green. It was his eleventh and final "South" success.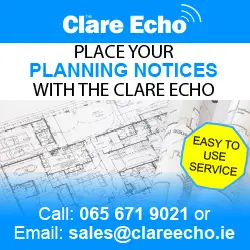 Brud Slattery was Honorary Secretary/Secretary Manager at Lahinch from 1954 to 1984. He presided over enormous changes at the Club including the construction of the first nine holes on the Castle Course and major renovations on the clubhouse.
The club's five acre Martin Hawtree designed short-game area consists of a Short Game Range with a large undulating grass tee to simulate the rolling links experience with three target greens ranging from 40 to 100 yards.
The new Indoor Performance Centre opened in June 2019 and is a unique, 3000 sq feet state-of-the-art indoor golf facility,
"Because of Covid 19 the high number of overseas guests who travel here annually have been unable to travel this year. On the other hand there has been a huge increase in the number of younger and former members back playing the game. We have been very busy since the course re-opened", explained general manager Paddy Keane
"The club was recently awarded the Covid 19 safety charter by Failte Ireland which reflects the manner in which all Covid 19 guidelines are adhered to around the clubhouse" according to the manager.