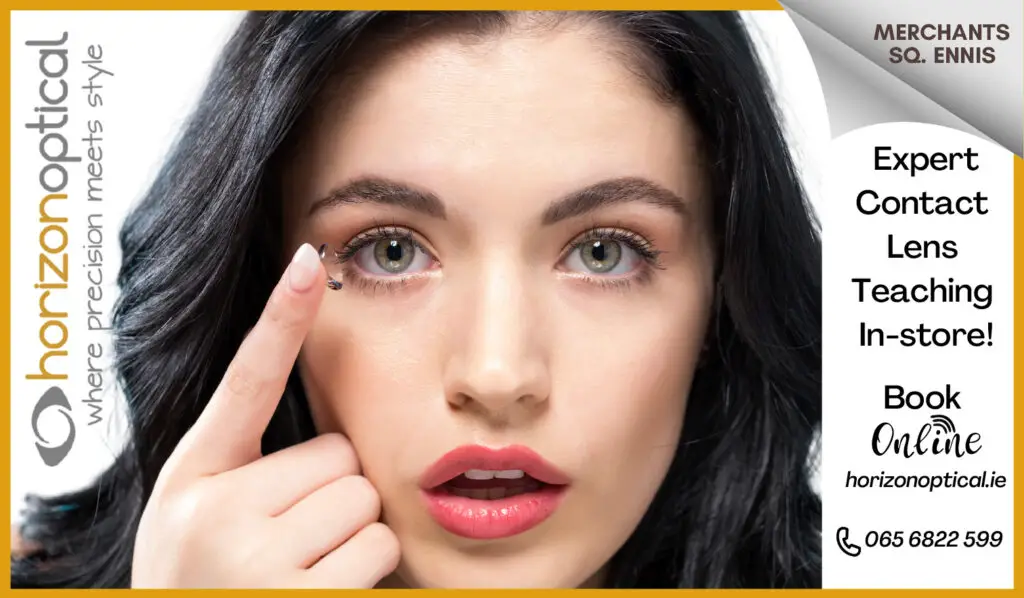 *Aideen Walsh. Photograph: Brian Arthur
Following her impressive showing at the Women's Irish open at Dromoland Castle last week, Aideen Walsh is this week representing Lahinch in Slovenia.
Together with team mates Olivia Lucas and Niamh O'Dwyer they are representing Lahinch in the European ladies club trophy which is hosted at CUBO in Slovenia. The team is managed by Aedin McCarthy.
Three rounds of strokeplay commence on this Thursday with the two lowest scores counting on each day's play. The aggregate of the six scores will constitute the team's final score after the completion of play on Saturday.
On the club scene the ladies' Winter league commences on this Saturday, October 1. Each team will consist of 4 or 5 players (depending on number of entries) and the best overall 20 scores from all ladies' singles competitions (Old Course or Castle Course: 18 hole or two x 9 hole) will count for each team with each member asked to contribute a minimum of 2 scores over the duration of the competition.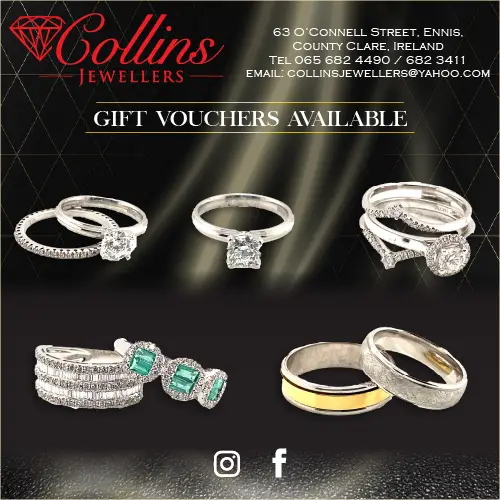 The ladies' section have their Dromoland exchange day scheduled for Monday next, October 3, between 12.00noon and 1.30pm. The draw for the Kincora mixed matchplay competition is posted in the locker room.
Kilrush Golf Club:
Gary Moran (25) was the winner of the open singles at Kilrush at the weekend with 42 points. The category 1 winner was Caoimhin Robinson (13) from Ballyneety with 39 points from Tom Buckley(12) who had a similar score.
Category 2 was won by Damian Grey (20) with 41 points from Bernard Coleman (16) who had 37 points. The category 3 winner was Martin P Brennan (23) with 35 points from Kieran Browne (23) who had a similar score.
Eoin Fitzgerald (12) won the front 9 with 20 points while James Murtagh(14) was the winner of the back 9 and he also scored 20 points.
In the women's competition last week, Anne Gallagher (10) won the Summer cup with 36 points from Margaret Donnelly (18) who had 35 points.
The Fitzgerald cup was won by Miriam Saunders (28) with 46 points from Edel Crowley(29) with 33 points. Peggy Mulqueen(31) won the Challenge cup with 31 points while the 12 hole winner was Ann McMahon with 18 points.
East Clare Golf Club:
Bridget Minogue won the ladies open singles competition at East Clare last week with 34 points.
In the ladies open team of three scramble the winners were Joan Ryan, Mairead Twomey and Leslie O'Flynn. In second place were Eileen Donnellan, Bernie Cox and Maureen Clune with third place filled by Siobhan Shanahan, Catherine Minogue and Loretto O Donnell.
The men's open singles was won by Adrian Casey (22) with 46 points from Liam Hogan (17) with 43 points with Chris Withycombe (27) in third spot with 42 points Patrick Bermingham(2) won the gross.
Last week's senior men's competition was won by Jimmy Nagle, Tony McNulty and John Nihill from Jim Greene, Jackie Mc Hugh and Ger O'Brien with third spot filled by
Paul Husband, Peter Kearns and Noel Earley
Gort Golf Club:
Davy Fleming (29) was the winner of the 18 hole stroke competition at Gort at the weekend with a score of 61.
Gerard Niland (5) won category 1 with 66, Rob Hotchkiss (16) won category 2 with 57 and Nick Bailey (26) won category 3 with 62. Joe Moran (4) won the gross with 73.
Fridays 18 hole singles stableford competition was won by John Gilbert (10) with 39 points while Enda Cradock(3) won the gross with 35 points. 7
The ladies September Rockfield cup 18 hole singles stableford competition was won by Hannah McInerney (8) with 42 points from Charlotte Kelly (28) with 37 points with Geraldine Connors (21) in third spot with 36 points Siobhan O'Connor (10) won the gross with 23 points.
Fanny O'Deas society
The Fanny O'Dea's golf society played their president's prize (Noel Haier) outing at Woodstock on Sunday when Peter O'Leary emerged with the honours with 43 points. He had three to spare over Gerry Lernihan with Robert McMahon in third spot with 39 points followed by Johnny Leahy with 38 points. Paul Faughnan won the long drive.