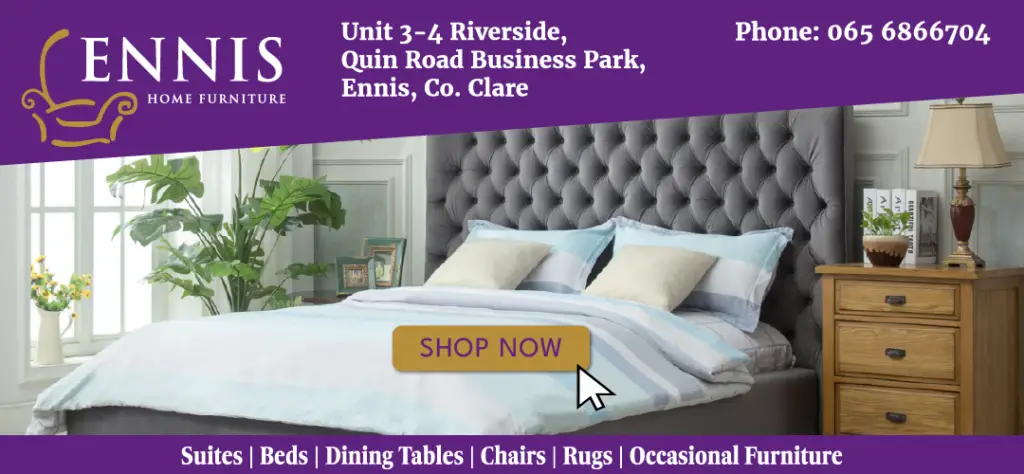 LAHINCH Coast Hotel is one of North Clare's most popular destinations with families and golfers. Since the O'Meara family took over as co-owners in late 2018, the 147-bedroom hotel and leisure centre is showing its true colours as a family-run establishment.
Having endured what they describe as "a lot of highs and lows", Bríd and John O'Meara recount Lahinch Golf Club's hosting of the 2019 Irish Open as an early highlight. "We had the huge high of the Irish Open the year we took over, it was so exciting. The hotel was looking great, the ground floor refurb was done, we were busy," says Bríd. "We thought it would take a long time for the bar and restaurant to take off but it really did, it still is. And then Covid hit and there was the panic that everyone in business experienced."
Despite this early setback, John admits that being able to open during the summer months in the years that followed was their saving grace. "We got open at the right time and we were in a perfect location," Bríd adds.
The off-season also provided the O'Mearas with another business opportunity when RTE's hit drama Smother came knocking in search of a winter base while they filmed at various locations in Clare. "Every now and then we feel lucky," says Bríd. "We did secure the deal with Smother, that was lovely timing. They were here at the start of Covid. It was daunting for them as well, as Covid hit and they had to pack up and stop filming but to be fair, they came back and came at the right time. So that was a little bit of luck and it turned into series 2 and series 3. They loved it, they loved Lahinch and they were a great crew. It was a great positive for Lahinch and Co Clare and something we were delighted to be part of."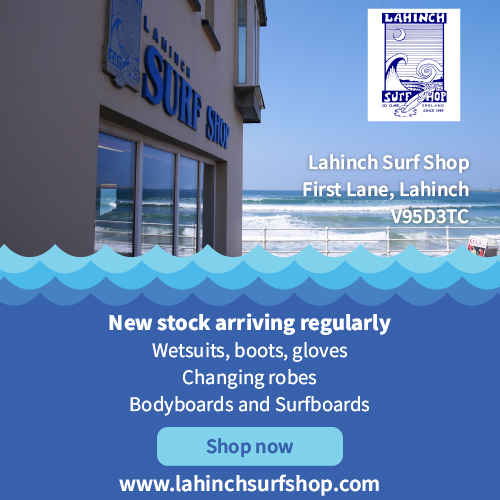 In a short time, the O'Mearas became friendly with the cast and crew of Smother, to the point where their 12-year old daughter Kayleigh was baking banana bread for Smother's star actor Dervla Kirwin. Kayleigh and her brother Paddy (9) are part of the furniture at Lahinch Coast Hotel and can be regularly found on the premises where their parents ply their trade.
In a notoriously demanding industry, the unique dynamic of a hotelier's family is a "balancing act" but one that works well for the O'Mearas, who have lived in Clare since 2005. "The kids are happy," says John. "They come into the hotel and use the pool, all the staff know them. Sometimes we have to work opposite each other [to mind the children] but that's okay, we've always worked together as we met while working in Sheen Falls in Kenmare, then worked together in Spanish Point [where they managed the Red Cliff Lodge] and now we are here. The kids have never known any different. The winter is more our downtime."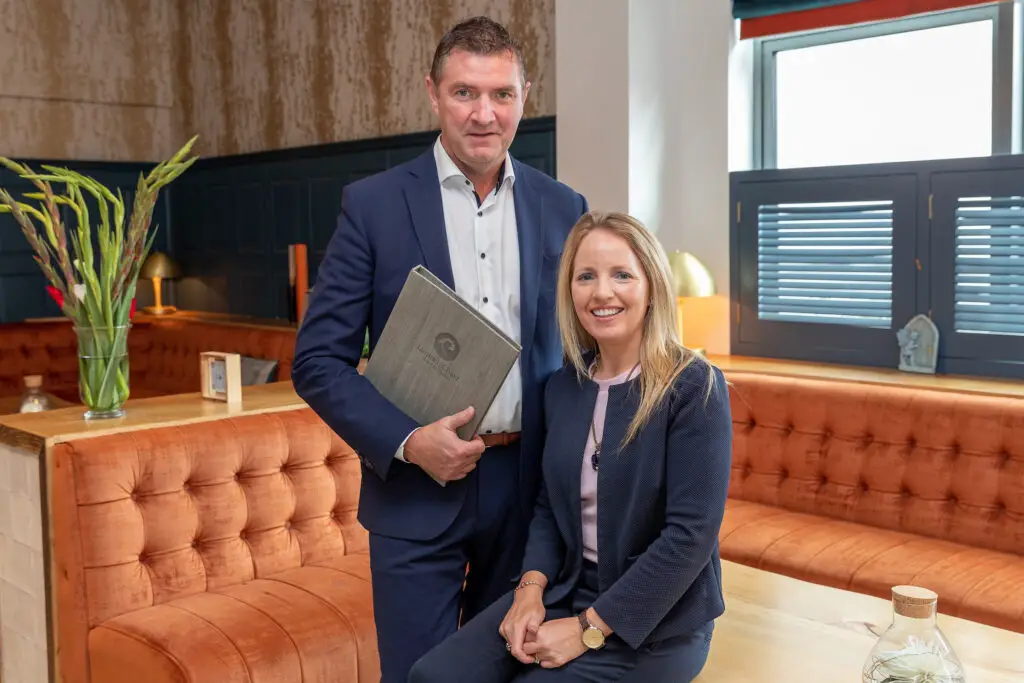 Bríd is quick to praise her neighbours, local business people and the residents of Clare. "I'm from Kerry and John is Cork but we're not treated as blow-ins, Clare people are really lovely, very warm and welcoming."
Lahinch Coast Hotel caters for up to 300 guests during the summer and the pair are quick to praise their dedicated staff. As many in the hospitality industry struggle with staffing issues, Bríd explains, "John and I work really hard but we have a really, really good team, from our management team to our entire team of employees in each department, we've been blessed."
More renovation work on the bedrooms will continue this winter as Lahinch Coast Hotel reflects on a successful summer season. The American clientele has returned with a bang, and despite unprecedented increases in energy costs, the O'Mearas refuse to hike their rates in line with many city hotels which have been accused of 'price gouging' of late. Bríd explains that they value their repeat business too much to consider a short-term gain.
Employing up to 100 people in the summer, Lahinch Coast continues to extend its winter season and will remain open full-time until the end of October, with weekend trade in November before the O'Mearas, and their staff, enjoy a well-earned break for November and December.
Visit lahinchcoasthotel.ie or call 065 708 1100.