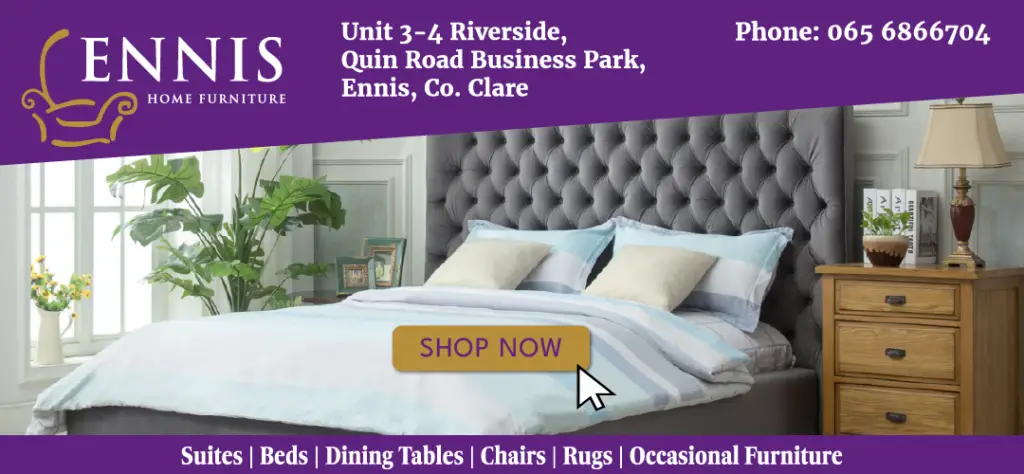 More integrated bus services are required in Clare to boost tourism and improve ease of access for rural residents, an elected representative has stated.
In light of reviews of bus services to the Cliffs of Moher and The Burren National Park, Cllr Joe Killeen (FF) called on Clare County Council "to continue to link up and integrate with other service providers including Clare Bus and hopefully extend the routes available for 2020 for tourists and locals alike".
Director of Rural Development, Leonard Cleary outlined that details on the evaluations were due at the end of 2019. He described the seven years of the national park shuttle bus as "moderately successful" but noted that the number of persons using it has not increased in three years. He felt there was "several opportunities to link up and integrate" the services operated by Bus Éireann and Clare Bus.
Cleary said, "Clare Bus provide a valuable service to rural communities and its extension would be welcome". He added, "Setting a service up for the Burren and County Clare as a whole would be a big undertaking and probably a financial challenge and would need tourism industry investment in such a service as well as the Council's current investment. The NTA as the regulator of transport bus stop licences has a key role in this area and further investment in this inspectorate would benefit sustainable tourism".
Speaking at the most recent meeting of the West Clare Municipal District, Cllr Killeen described the piloted shuttle bus to the Cliffs of Moher as "a brilliant idea because it opens up the centre of North Clare". As he examined the different routes in the county, Killeen noted Clare Bus' presence in Feakle doing "different routes", "the Green Bus goes as far as Ennis" with Bus Éireann's services across the county also acknowledged. "We need a coordinated system so that people booking their holiday can be aware they can get from Shannon Airport to the Cliffs of Moher in the one trip and they don't have to bring their car".
During a recent trip to Thailand, the former INTO President observed that people stayed in Bangkok if they didn't have car, "I'm afraid Ireland is becoming the same, if people don't bring or rent a car they're afraid to leave Dublin. There needs to be a pattern they can follow. When you arrive in Shannon you can get to Ennis but there is no link to bring you to Corofin, there are gaps all over the place, you need to be a seasoned traveller to visit all attractions in the Burren, maybe it's why so many people take the bus from Dublin to the Cliffs. Could we look at integrating the bus routes that we have and publicise it. It will be a boost for tourism in North Clare. We have to have the buses and a guaranteed schedule, it is no good saying this is what it was last year".
"Not everyone wants to get in a car. It is much more enjoyable to go on the train to Dublin than by car," Cllr Roisin Garvey (GP) stated as she encouraged Clare Tourism to look into the motion which was seconded by Cllr Shane Talty (FF).
Cost was emphasised as the "key challenge" according to Leonard Cleary who agreed that it was "an excellent motion". "The Cliffs of Moher self-generated income was reinvested in the pilot bus model. We need to evaluate the costs based on the pilot, we will come back with feedback on the feasibility of continuing the shuttle bus or expanding it. The initial feedback is we will need to team up to help burden of cost".
"You can't get a bus from Lahinch to Kilkee," Cllr Cillian Murphy (FF) flagged while Cllr Talty commented, "It is the only service of the Wild Atlantic Way not serviced by Bus Éireann". Cllr Murphy described it as "bonkers stuff. If you want to go from Kilkee to Lahinch by bus, you have to go to Ennis. Bus Éireann is not servicing the community of West Clare". Cllr Garvey also pushed for Miltown Malbay to be included in the discussion and Cllr Gabriel Keating (FG) interjected, "There is no bus from Ennis to Labasheeda, a beautiful tourist spot".
Councillors were told a letter would be written and sent to Bus Éireann "about a proposed service along the routes mentioned".