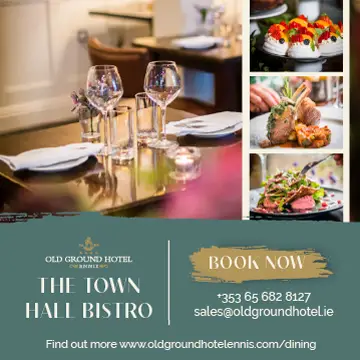 A PERFECT home involves a number of aspects, furniture is one of them. Our furniture takes up the majority of space and helps make our homes feel welcome and complete so it is important
that we select pieces that fit our budget, space and needs. Home Trends is located on Parnell Street, a great shopping destination in the heart of Ennis town. The spacious shop stocks everything from 3-piece suites, dining room furniture, bedroom furniture, flooring, rugs, beds, mattresses, consoles to smaller items like lockers. There is also a range of accessories such as pictures, lamps, mirrors and cushions. The store has developed a reputation for providing quality pieces at affordable prices and making a pur- chase in store means that the new addition will not only complement but, in many cases, transform your home for the better and stand the test of time.
The main ethos behind Home Trends is to support as many Irish manufacturers as possible and therefore secure Irish jobs. One of their main suppliers is Aurora Bedding, based in Cavan who provide top quality Mattresses and beds throughout Ireland. Home Trends are currently offering their customers fantastic value on all stock right across the store. All size Mattresses, divans, bedframes and bedroom furniture are on SALE with up to 50% OFF. If you are looking for a particular size Mattress or headboard the store can also accommodate you. The 4' & 4'6 stylish Chelsea deep panel headboard & base with chrome legs will compliment any room NOW ONLY €279, HALF PRICE. 3ft Single Irish Made Semi-Orthopaedic Mattresses NOW ONLY €79, 4'6 Double Irish Made Orthopaedic Mattress NOW ONLY €179.
If you are looking for a higher quality and something a little bit more luxurious, the 4'6 Royal Coil Pillow Top Mattress is a great choice. It features a 5 zoned pocket sprung support system providing excellent support for spine, lower back and hip alignment, retailing at just €499, HALF PRICE with all sizes available. Love a firm Mattress, Home Trends' very own back master Mattress is one of the leading Orthopaedic mattresses on the market. It provides exceptional support and spreads the body weight evenly to prevent the build-up of pressure points particularly in neck, back and hips with prices starting from only €249. This Irish handmade Errigal range is everybody's favourite in store and customers come from near and far to get their handmade suites and armchairs. At the moment you can avail of a 25% discount from this range.
Home Trends offer an invaluable service, whereby your three-piece suite, corner or armchair can be designed to your specific measurements. These stylish pieces are made in Co Monaghan by Martin McKenna and his team. These well established and trusted names have supplied sofas through- out Ireland for decades. They continue to offer affordable top-quality products in reasonably short lead times and give the customer the flexibility to choose their own colour and fabric.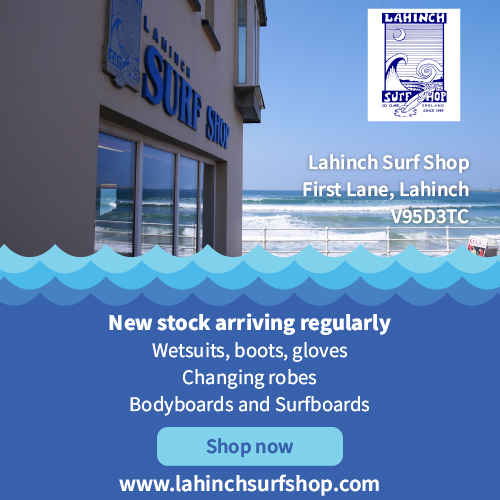 Also available in store are the elegant patchwork armchairs, also made in Ireland. They are a unique piece of furniture and are extremely popular with our customers. They will transform or enhance any room and prices start from €699, saving you €500. On the second floor there is a fantastic selection of rugs, dining room furniture, wood flooring, sliding wardrobes, bunk beds, and occasional pieces. A must see is the stunning corner sofa now retailing at €1,299, HALF PRICE and available for immediate delivery.
The experienced staff at Home Trends will ensure you have a very positive shopping experience and will go the extra mile to ensure your needs and requirements are
catered for. The Delivery Team do nationwide delivery. They will take away your old piece of Furniture or Mattress for a nominal fee and all packaging will be recycled free of charge.
Also, for customers who are unable to come into our store, Home Trends have an ecommerce website they launched earlier in the year and is available 24/7 – www.hometrendsfurniture.ie.
This is the last chance for customers to avail of these knockdown prices avail- able in store, so don't MISS OUT.
SALE must end Saturday 11th June at 05:30 pm.
Home Trends Parnell Street, Ennis – Eircode: V95ED79 – OPEN Mon-Sat 09:30am – 06:00pm. Call (065)6797853 / website address – www.hometrendsfurniture.ie or find us on Facebook or Instagram.