CLARE singer Imelda King Kennedy has released an album of Christmas carols in the lead-up to the festive season, all in the name of a good cause.
Newmarket-on-Fergus native Imelda, known not only for her gifted voice but also through 47 years of work with Kennedy's Funeral Home, is raising funds for the Saint Vincent de Paul charity with the money generated by the album sales.
Twelve years ago, Imelda similarly released an album with proceeds going to SVP. Formerly a member of the Soroptimists, she felt that Christmas 2019 was the appropriate time to raise more funds for the important charity. "They were very appreciative [in 2007] but I had always planned to do another CD for them and the time seemed right now in the present climate, that the money is going to homelessness. There's quite a lot of poverty and homelessness and it moved me to do something. As I have a gift to sing, I wanted to use it for the betterment of other people and humanity. Christmas is very difficult for some people, some people don't have enough to eat or even a home."
With musical arrangements by Michael Hennessy, Imelda sings classics including When A Child Is Born, White Christmas, O Holy Night and many more. One that might come as a surprise to listeners is Little Donkey (link below). "One that I hadn't ever sung before was Little Donkey, it was recorded in the 40s by Gracie Fields, a well-known English singer. I liked it so much that I decided to learn it and sing it, and I feel it's one of the best on it," adds Imelda, whose voice has been compared to that of the legendary Vera Lynn. Imelda has been immersed in music since a young age, having first developed her gift while attending the Ursuline Convent secondary school in Thurles, Co Tipperary. She studied speech, drama and singing and qualified as a teacher and currently sings at funerals and other family occasions.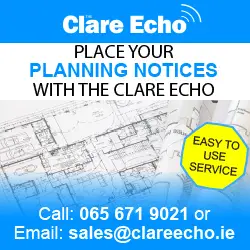 Imelda wants to thank Michael Hennessy, Harry Guinnane who produced the album cover art and her family for their support.
Copies of Imelda King Kennedy's Christmas Carols are available from Ennis Book Shop and the County Boutique, Ennis, retailing at €20. Imelda can be contacted at 087 278 6717.