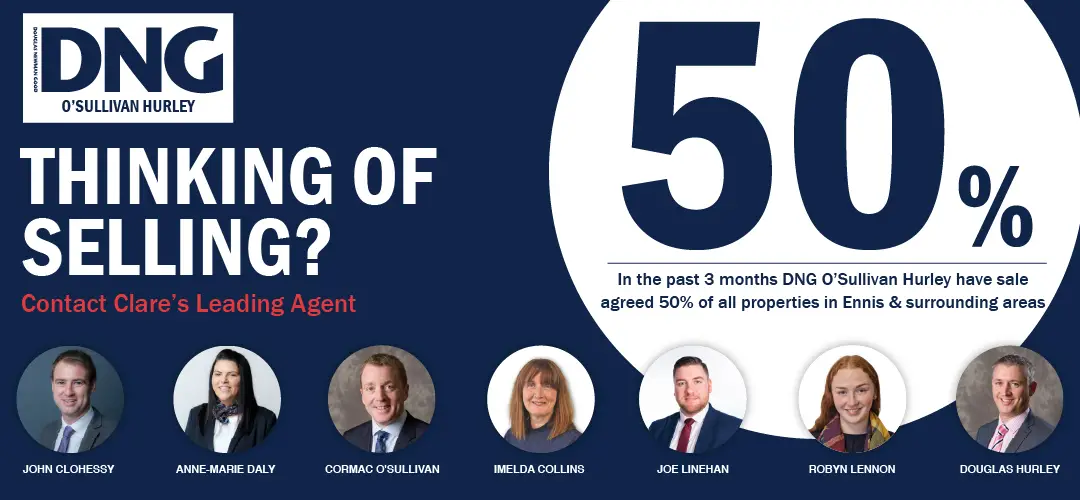 Kimberly Guilfoyle made international headlines on Monday, stealing the show with a brawny and vociferous speech on the first night of the 2020 Republican National Convention.
Wrapped in the parabolic red of the Republican Party, the former Assistant District Attorney of San Francisco and partner of Donald Trump Jnr. addressed the empty ballroom with words of contempt for the Democratic party, stating that Joe Biden and Kamala Harris had taken California, "a place of immense wealth, immeasurable innovation [and] an immaculate environment" and turned it into "a land of discarded heroin needles in parks, riots in streets and blackouts in homes."
Guilfoyle also pandered to a multicultural populace, alluding to her Puerto Rican mother and her Irish father, Anthony Guilfoyle, who emigrated from Ennis in 1957.
Her strong Irish roots can be traced back to the story of her father's emigration at the age of 21. Anthony Christopher Guilfoyle, affectionately known as 'Tony', by all who held him dear, was born on December 23rd, 1935.
Self-made, tough, wise and compassionate, Tony worked at a blacksmith's shop at the age of nine, later becoming a farm hand to provide for his family. He took responsibility for the raising of his five younger siblings. He then emigrated to the city of San Francisco at the age of 21, to work in the family construction business and later in real estate.
Entreating the city he termed 'God's half-acre', with love and benevolence, it wasn't long before Tony became a prominent figure within the political circle of San Francisco. A founding member of the San Francisco Coalition for Responsible Growth, he played a pivotal role in the political campaigns of Mayor Gavin Newsom and even acquired the nickname of 'The Godfather' within his inner circle. Anthony Guilfoyle also spent four years in the U.S Military, reaching the rank of Sergeant and proudly served in Germany.
Back home, Kimberly's grandfather ran Dalcassian Printers of 61 O' Connell Street, Ennis. During the summer months, Kimberly would come over from San Francisco and spend time working in the Guilfoyle family business. On her father and time in his native town, she recollects, "I grew up partly in Ireland. Every summer from the age of five, I lived in Ennis where my Guilfoyle relatives had a business on O'Connell Street — a gift shop called Dalcassian House, and Dalcassian Printers. I worked in the shop, which sold lovely china and Waterford Crystal. I was about 11 or 12 and I got about IR£10 a week. It instilled a sense of responsibility in me, putting in the hours, and earning the money".
On Father's Day of last year she reflected, "I will never forget when you brought me home to Ireland to meet my grandparents Nancy and Patrick 'Paddy' and to this day I treasure the picture of us on the Shannon River. You taught me the meaning of the word courage when our Mom died, we were very little and you raised Anthony and me on your own with love and great strength. You told me that anything a boy could do I could do better. I believed you and therefore, I believed in myself.. what an incredible gift you gave me".
Staying around to study Law at Trinity College Dublin, Kimberly's journey took her to new and anomalous heights, going from Deputy District Attorney to Fox News Host and now most contentiously, as partner to Donald Trump Jnr. and Senior Fundraising Official for Trump's 2020 election campaign.
On Monday, she gripped all the headlines, disinterring the failures of the Democratic Party and looking to rally support for current President Donald Trump.
In her speech she extolls the escapades of the 45th President of the United States, saying that "In President Trump's America, we light things up, we don't dim them down. We build things up, we don't burn them down. We kneel in prayer and we stand for our flag. From the beginning when President Trump was speaking about making America great again, he was speaking about that shiny city on a hill and restoring that beacon of light that once shone so bright.
"His promise was to put America first and he has. President Trump commanded the defeat of Isis, took out al-Baghdadi and Soleimani, and paved the way for peace in the Middle East. America, it is all on the line. He believes in you and emancipates you to lift you up and let you live your American Dream. Like my parents, you can achieve that American Dream. You can be that shining example to the world. Ladies and gentlemen, leaders and fighters for the American Dream, the best is yet to come."
When asked for an interview by The Clare Echo, the Guilfoyle family in Ennis respectfully declined, saying that they did not wish to comment on Kimberly or her past without her permission.