A NEW idea to market the businesses in the town of Kilrush has arisen following an enterprise town event which took place last Friday.
Julie Moore Neylon of Wild Atlantic Opticians – who themselves celebrated their second birthday last week – told The Clare Echo of an app's potential to open Kilrush businesses to a wider audience.
"There's no brochure about what the businesses are in Kilrush and that's something we were saying might be worth having; a town app so that you could go into Kilrush Town and you could see the different shop fronts and have an internal view into the different businesses so people are aware – if they're at home or living abroad that they can shop local internationally, so we're keen to get that developed down the road".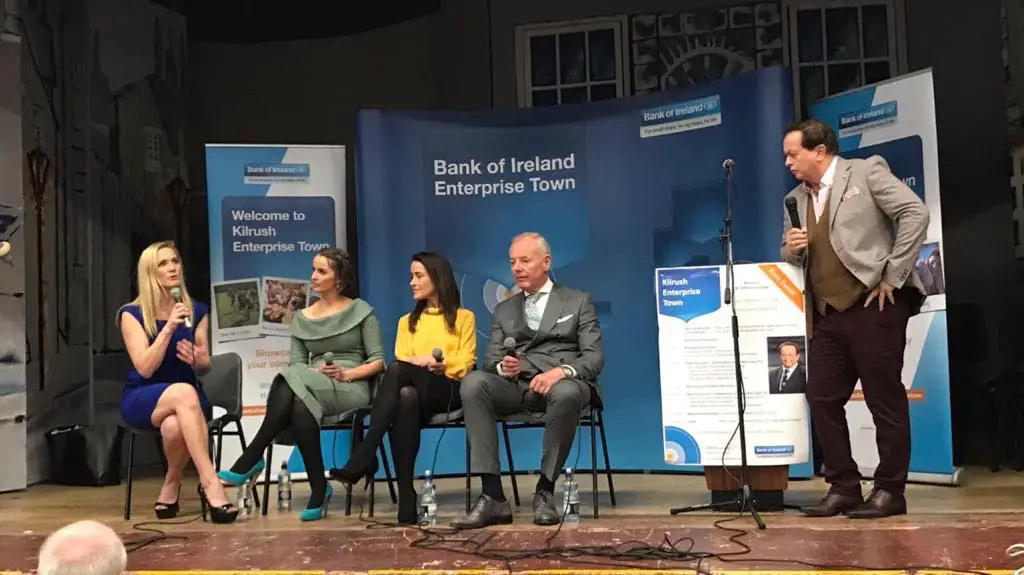 More than 85 local businesses were present for the Enterprise Town Event which heard from different speakers such as Patrick Bourke, Irene Hamilton, Marty Morrissey, Rita McInerney and John Burke.
Children from St Senan's Primary School and Gaelscoil Uí Choimín also pitched ideas to the crowd, the most impressive of which was a walking stick for the blind which contained an inbuilt GPS.
Judges and figures in business hammered home the message that the people of West Clare must appreciate what's on their doorstep.
"It was about the community as a whole and us all getting together and trying to encourage everyone to be aware of all the fantastic businesses in Kilrush and to try and encourage everyone to shop local.
"To think first, before they leave Kilrush or West Clare to get products or services, could they get something here in Kilrush or West Clare that is slightly different or a bit more unique than what you'd get in the bigger shopping centres," Julie added.