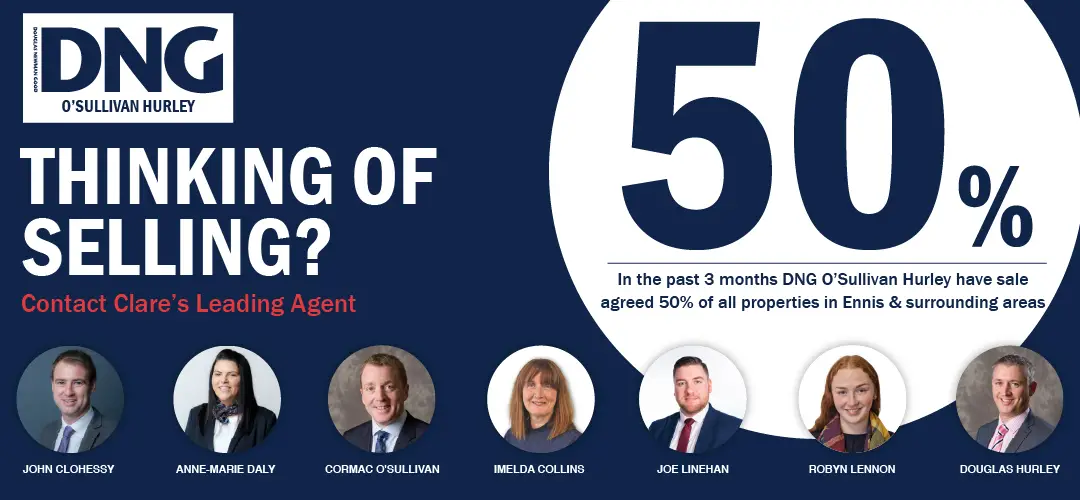 *Donncadh Nagle (Coach), Tom Browne (12), Ruairi Young (13), Jack Foley (16), Sean Nagle (13), Brian Conway (12), Darragh Coleman (13), Tom Clancy (17) and Jim Young Jnr (Coach). 
KILRUSH GOLF CLUB's junior section have advanced to the Munster semi-finals.
Kilrush Golf Club Junior section voluntarily coach over 50 junior boys and girls from all over the West Clare region. This year the club had some significant success with their Junior boys panel in Munster inter club competition
The boys have been competing in the Golf Ireland Junior foursomes inter club tournament. They compete in the Munster West section with all Junior clubs from Clare and Limerick.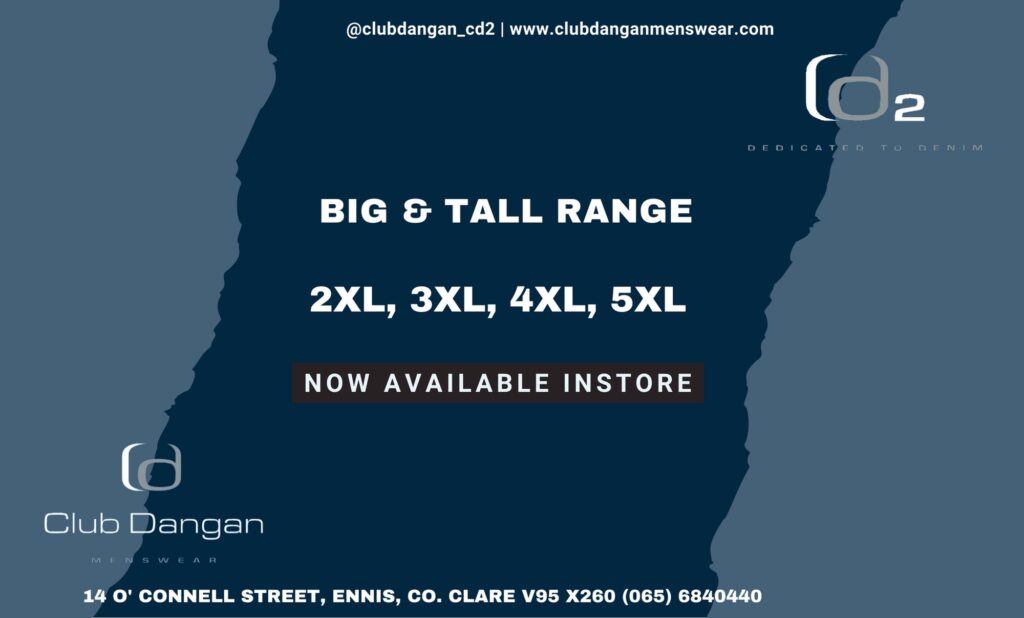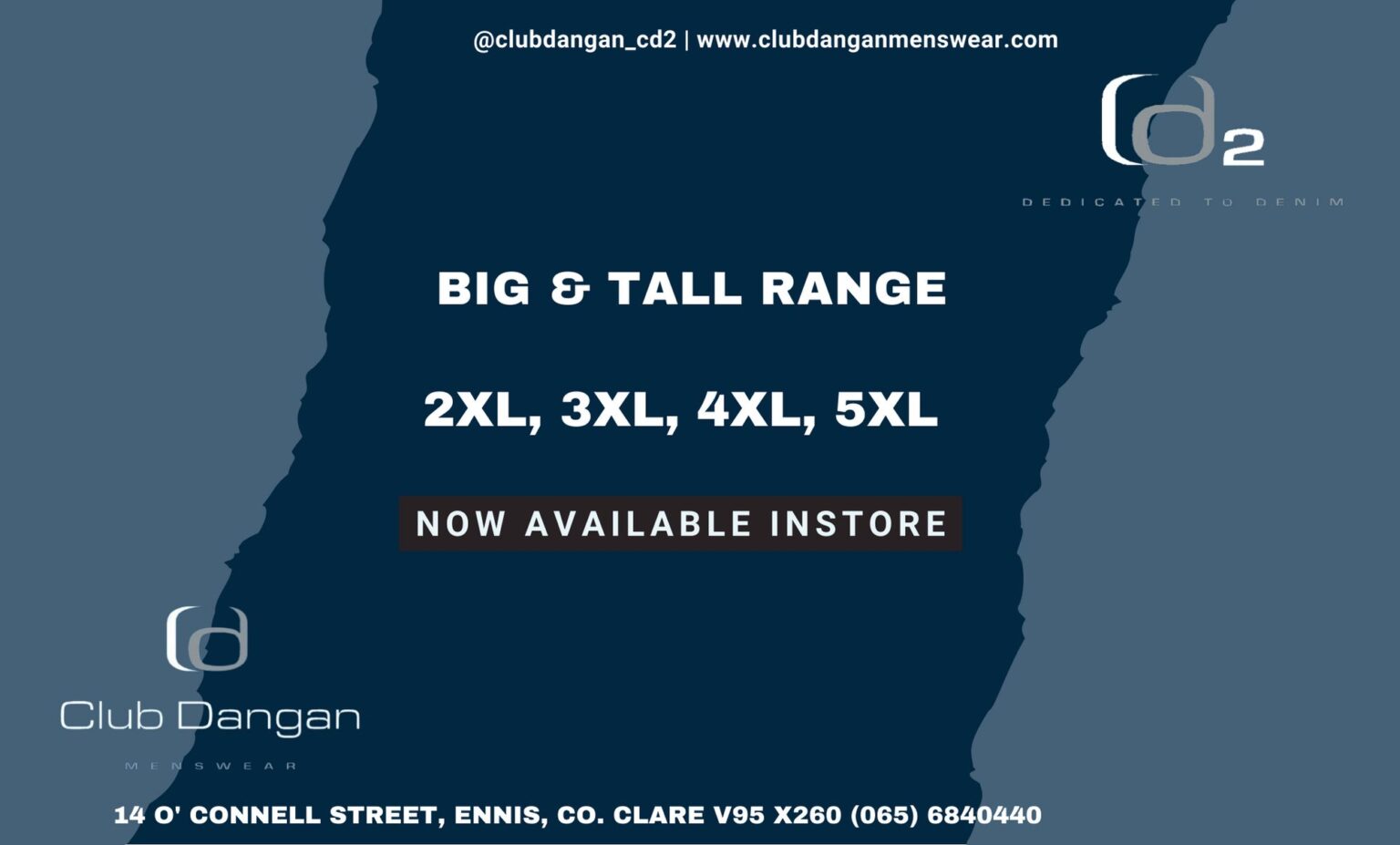 Over the past four weeks Kilrush have beaten high quality teams from Lahinch, Ennis and Adare.
They have advanced to the Munster semi-finals which will take place in July and they are the only Clare club remaining in the tournament.
What makes this achievement all the more remarkable is that within this under 18 tournament, five of the Kilrush boys are aged between 12 and 13 years.
Woodstock Golf Club:
Dates have been confirmed for the three "Majors" at Woodstock golf club during 2023. The President's (Ollie McNamara) prize will be played for on the weekend of June 16/18. The Lady captain's (Niamh O'Regan) prize will be played for on the weekend of July 7/9 while captain (Aidan Mulcahy) prize will be played for on August 4/6.
In advance of any of the events, a player must have at least four counting competitions on their record during 2023 to be deemed eligible to feature in that event.
Last week's open singles was won by David Duhig (11) from Shannon with 42 points. He had one to spare over Damien Kennedy (16) with 41 points with third spot filled by Jarlath Fahy (22) who also had 41 points. Tony Cleary (scratch) won the gross with 37 points.
In the captain's fourball at the weekend the winners were Ray Casey (5) and Frank McEnery(18) with 47 points and they had a point to spare over Chris McGrath (8) and Tony Coote (15).
The May medal, a stroke event, will be played for this weekend and this will be a stroke competition while the open singles continues on Wednesdays and Thursdays.
Entries are still been taken for the Shanaway cup, a fourball better ball matchplay competition and the draw will take place on this Thursday May 25 at 6 pm.
Woodstock continued their winning form in the Pierce Purcell shield when they had a comfortable win over Lahinch at Woodstock on Sunday afternoon.
The club's Play In Pink Day is open to ladies and gents teams (No Mixed Teams). The format is a team of three rumble and the timesheet is now open. All monies raised will go to University Hospital Galway Breast Cancer Research Unit.
Dromoland Golf Club:
Brian Shally won the men's 18 hole singles stableford competition at Dromoland with 42 points from David McNamara who had a similar score. Vinny Derhan was third with 40 points followed by Adrian Glynn, also with 40 points while Davie O'Brien won the gross with 36 points.
Diarmuid McMahon won the midweek 9 hole competition with 22 points from Eric Flynn with 21 and Sean Hayes with 19.
In the senior men's competition Barry Wash won category A with 18 points from Brendan Spicer with 17 with Billy O'Mahony in third spot and he also had 17 points.
Category B was won by George O'Carroll with 16 points from Matthew Cooney with 15 points and Tim Kenneally with 14 points.
In the ladies 18 hole competition on May 17 the winner was Joan Dunne with 37 points from Mary Arthur with 36 points and Frances Feighery with 33 points.
Ellie Cotgreave won the 9 hole competition with 21 points from Katrina O'Neill with 19 points.
Kilrush Golf Club:
Tom Dillon (12) won the Shannon Ferry singles at Kilrush at the weekend with 40 points.
Category 1 was won by Michael Meehan (13) with 39 points from Seamus Brophy (17) with a similar score while Anthony Gilmartin (16) was third with 35 points
Fergal O'Connor (18) was the winner of category 2 with 39 points from Matthew Dillon (27) with 38 points and Gary Moen (24), also with 37 points.
Derek Garvey (12) won the front 9 with 20 points while John Robinson (25) won the back 9 with 20 points.
The Shannon Ferry fourball was won by Bernard Coleman and John Robinson with 43 points.
In the ladies section the Wild Atlantic Opticians competition was won by Mary Downes (40) with 41 points from Mary G. Nolan (21) with 37 points with third spot filled by Celia O'Grady (34), also with 37 points while Jean Lorigan (28) was fourth with 36 points.
Geraldine Burke (19) won category 1, Mary McCarthy (29) won category 2 and Helen Hurst (52) won category 3 and all had 36 points.
Ennis Golf Club:
The captain's (Peter Quinn) fourball attracted a big entry at Ennis last weekend where Frankie Meaney (12) and Ronan Herbert (3) emerged as winners with 46 points. They had one to spare over Donal O'Halloran (18) and Sean Mulqueen (15) with third spot filled by John C McNamara (12) and Noel Normoyle (14) also with 45 points. In fourth spot were Cormac O'Neill (15) and David Cassidy (27) and they also scored 45 points.
In the captain's mixed foursomes (Peter Quinn and Mary Lenihan) the winners were Joan Murphy and Peter Quinn with 24 points, one ahead of Eithne Murphy and Michael Irwin. In third spot with 21 points were Helen Harnett and John Kearse with 21 points followed by Peg Hanrahan and Michael O'Grady with 20 points.
Friday's open singles was won by Evan Lewis (18) with 39 points, two ahead of John M Lillis (21) with John Hanrahan (19), also with 37 points, in third spot.
Once again there was a big turnout for the weekly senior men's competition last week when the winners were Noel Pyne, Liam Roche, Ollie Kennelly and Neil Cremin with 74 points. They had three to spare over Ollie O Loughlin, Larry Parks, Peadar Cosgrove and Sean Fitzpatrick. In third place, also with 71 points, were Johnny Kearse, Noel Pilkington, Michael Ball and John Lillis followed by Liam Pyne, Michael Irwin, Gerry Kelly and Pat Shannon with 70.
Fifth spot was filled by Brian and Michael A Considine and Sean O Gorman with 70 points followed by Peter Quinn, Andrew McGloin, Pat O Reilly and Tim Kelly with 69 points. They were followed by Cyril Lyons, John R Cullinan, Brian Tuohy and Terry Hughes, also with 69 points and they were a point ahead of Eamonn Corry, Michael Neylon, Michael Cummins and William Moloney.
The Tuesday fourball winners were Senan Ryan and Redmond Condon with36 points, two ahead of Patrick Murphy and Rodger McMahon with Mike Irwin and Johnny Kearse a point further back on 33 points.
The ladies May medal, an 18 hole stroke competition, was played for at Ennis last week when the silver section was won by Sinead Hegarty (19) with 70 nett. She won it on the back nine from Mary Lenihan (17).
The bronze medal was won by Patricia 0'Reilly (46) with 62 nett from Jean Moloney (27) with 69 nett.
In the weekly 9 hole stableford competition the winner was Maura Ryan (16) with 21 points.
The division 1 winner was Rita O'Brien (11) with 19 points, the division 2 winner was Bridie Keane (17) with 21points while the division 3 winner was Patricia O'Reilly (22) with 16 points.
East Clare Golf Club:
The winners of the ladies Australian Sons qualifier at East Clare were Noreen Doyle and Helen Downey while the gross was won by Siobhan Shanahan and Eileen Donnellan and both pairs will represent East Clare in the Munster West Area final in Dooks golf club in Kerry in July.
The ladies Wednesday competition was won by Mary Brennan, Hannah Guinnane, Carmel Lenihan and Noreen Doyle from Mary Hogan, Margaret O Brien and Marie A. Kelly with third spot filled by Connie McKenna, Helen Conway and Kay Grimes.
In the men's v par competition the winner was Darren Rosney with +4, one ahead of Jason Horan with Enda Quinlan, also on +3, in third spot.
Last week's senior men's competition was won by Stefan Hahne, Brendan Moloney and Michael Heffernan from Steve Symes, Tom Larkin and Joe Moloney with third place filled by Nick Obolewicz. Martin Kelly and Sean Ahern.
The winners of the Friday mixed scramble were John Duffy, Mary Bugler and Rchard Pomfret with second place filled by Jimmy Nagle, Rachel Whelan and Siobhan Mulcahy.
There is a men's open singles competition each Thursday while the summer mixed scramble continues on Friday evenings at 5.45p.m.
Gort Golf Club:
The men's 18 hole singles stableford competition at Gort, sponsored by Quinn's Pharmacy was won by John Commins (16) with 43 points.
The category 1 winner was Enda Connolly (12) with 41 points. Seamus Noone (15) won category 2 with 38 points and Andy Murphy (20) won category 3 with 40 points while the gross was won by Enda Cradock (3) with 38 points.
The winner of the Friday open singles was Declan O'Halloran (12) with 37 points.
The women's 18 hole singles stroke competition saw Anne Jordan (17) win category 1 with 74. Sara Broderick (22) won category 2 with 70, Anne Marie Cradock (27) won category 3 with 70 and Ann Flaherty (42) won category 4 with 71.