*Dermot Bannon & Paul Gleeson in Kilrush
A Kilrush pub that was restored into two unique holiday heritage homes is to feature on Dermot Bannon's latest RTÉ show this weekend.
Dermot Bannon's Super Small Spaces travels to Kilrush where the architect meets Paul Gleeson at the Merchant's House and Store in the heart of the town. The series sees Bannon traverse the country meeting the people who have designed, renovated, reimagined and rebuilt the spaces around them throughout the pandemic.
After returning to Kilrush in 2010, Paul got involved with the estimated €150k restoration of the property at Market Square. The building itself dates back to 1811 when it was leased by the Vandeleur family. The Glynns occupied the house at various stages until 1890 and were responsible for modernising it.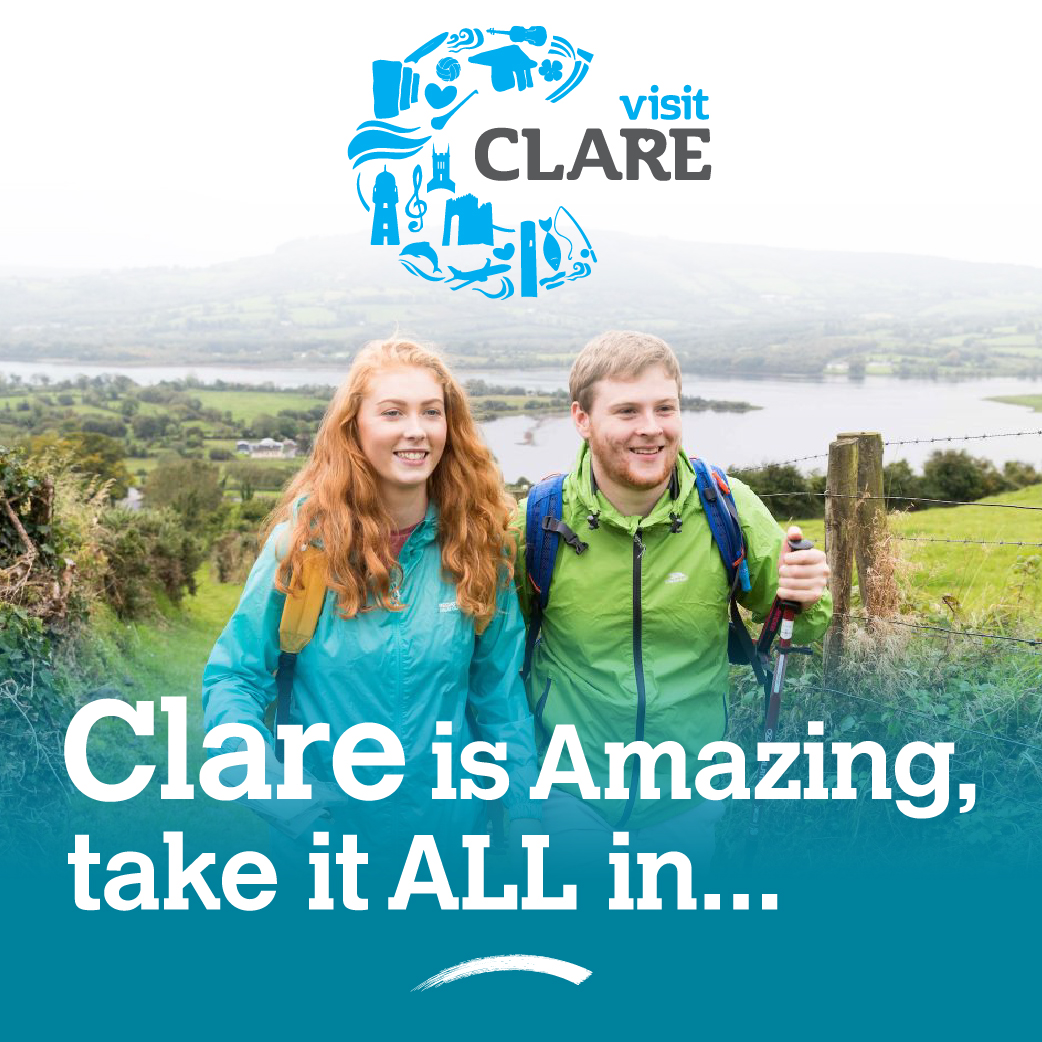 The Clancys were the next tenants, they were then followed by the Ryans from 1901 to 1930, opera singer Catherine Ryan was noted for singing from the drawing room where her voice was heard across the town.
There is a rich music connection to the Merchant House with the Dubliners once playing a session from the sitting room during the Fleadh Cheoil of August 1963. The feat of Ronnie Drew and Luke Kelly performing in the living room is one that is certainly not lost on Paul Gleeson who says the property today gives an ode to stepping back in time.
When the lease ended, the Glynns sold the property and it was purchased by the McDermott family which included Joe McDermott, a former golfer on the PGA tour. After the Lynch family, it was acquired by the Gleesons. Paul's father Michael ran Gleesons Hardware which he founded in 1960.
Producers of the show contacted the Kilrush man before Christmas about the prospect of making an appearance. His passion for the revitalisation of towns and villages has previously been documented by The Irish Times.
New uses for buildings such as turning old shops into apartments needs to be considered, Paul stressed. "My motivation is to show people this can be done. We can save towns and villages, we can find new uses for vacant buildings. Retail is declining but we can still new uses for buildings instead of of coming into towns and villages and see derelict buildings. We can have living breathing towns and villages. Our towns are so under-valued but are wonderful places".