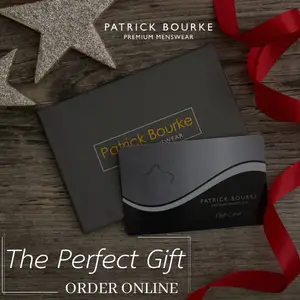 *Michael McTigue, Mayor Clare Colleran Molloy, Nicholas Rynne, Kevin Rynne, Pat and Antoniette McCormack and Kevin Keane. Photograph: Natasha Barton
PLANS ARE WELL UNDERWAY in Kilnamona to honour one of the county's greatest ever sportsmen.
Mike McTigue was the light heavyweight champion of the world from 1923 to 1925, a time when world titles were much harder to obtain than the current day where numerous belts and sanctioning belts exist.
Born in Lickaun, Kilnamona, in 1892 he emigrated to the United States of America in 1912, travelling as a passenger on the British steamer Baltic, his sister Mary had previously been to the States and upon her return helped to give her younger brother the fare.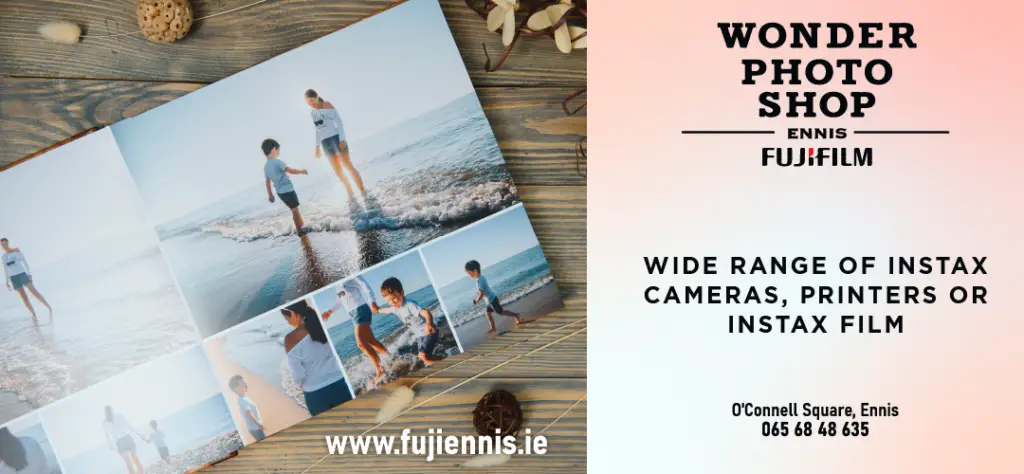 Nicholas Rynne, a face and voice known to many GAA supporters in the county for his work with both Clare TV and Raidió Corca Baiscinn is a grand-nephew of the boxer who had 55 knockouts in his 77 wins.
McTigue's boxing ability was not evident until he emigrated. "He got a job in the docks hauling meat off trucks, he was there one day and his boss got into trouble over owing money to two truckers, they threatened him and McTigue decided if he wanted to keep his job he better step in so he did and he knocked the two boys out, he saved his boss who said he was too good for the docks and got him a trainer," Nicholas outlined.
For thirteen years, he fought in America, by 1923 he got a title fight for the World Light Heavyweight Championship. Civil War was ongoing in Ireland at the time of the St Patrick's Night fight in La Scala Opera House on Prince's Street, Dublin. He defeated the then recently crowned champion Battling Siki from Senegal on points after a whopping twenty rounds.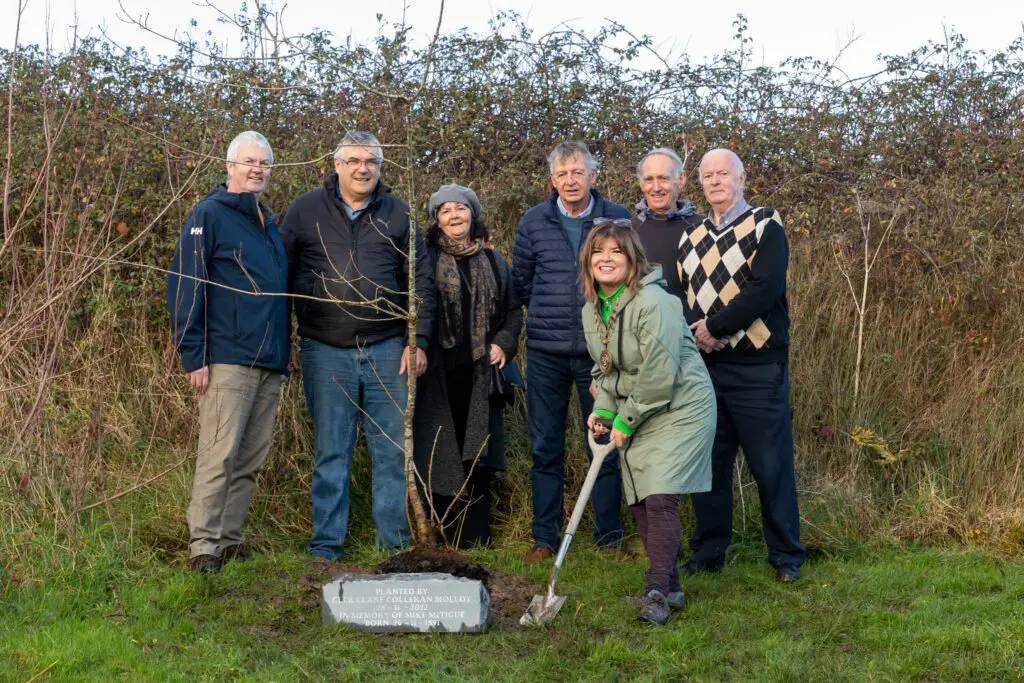 He would defend his title against future Hall of Famers Tommy Loughran, Young Stribling and Mickey Walker before losing the title by unanimous decision to the gold medalist wrestler-turned-boxer Paul Berlenbach in 1925.
To mark the centenary of the title fight, a memorial is to be erected of Mike at Kilnamona Cross. Indeed a memorial group has been established and is comprised of Nicholas (Chairman), his cousins Kevin Rynne and Ann McCormack plus sculptor Michael McTigue.
A conversation between Nicholas and Kevin three years ago lit the flame for the sculpture, "we mentioned the 100 year anniversary was coming up and that we should do something, we got Michael McTigue who is a relative on board because he has a great knowledge and it's just convenient that he happens to be a sculptor as well! He has been very good, he went to America and got the film when it was located, he has kept to keep the name alive. The name isn't anything, it's everything".
Michael is currently working on the sculpture at his Kilnamona base ahead of a planned unveiling in March. "It will be about 6ft high with a boxer in it, it will be put at Kilnamona Cross, we've a bit of toing and froing to get the planning, we've got the go ahead with Clare County Council but the roads authority is another matter," Rynne stated.
Following publication of Andrew Gallimore's book, A Bloody Canvas: The Mike McTigue Story in 2007, there has been increased interest in McTigue's career according to Nicholas. "There wasn't as much spoken of him until recent years when there was a book brought out by Andrew Gallimore he was in UCD studying and he came across McTigue, a world champion and wondered why nobody really said much about him, he researched him and wrote a book, I'm not too sure how accurate the book is but he opened it up for us to delve into a bit more.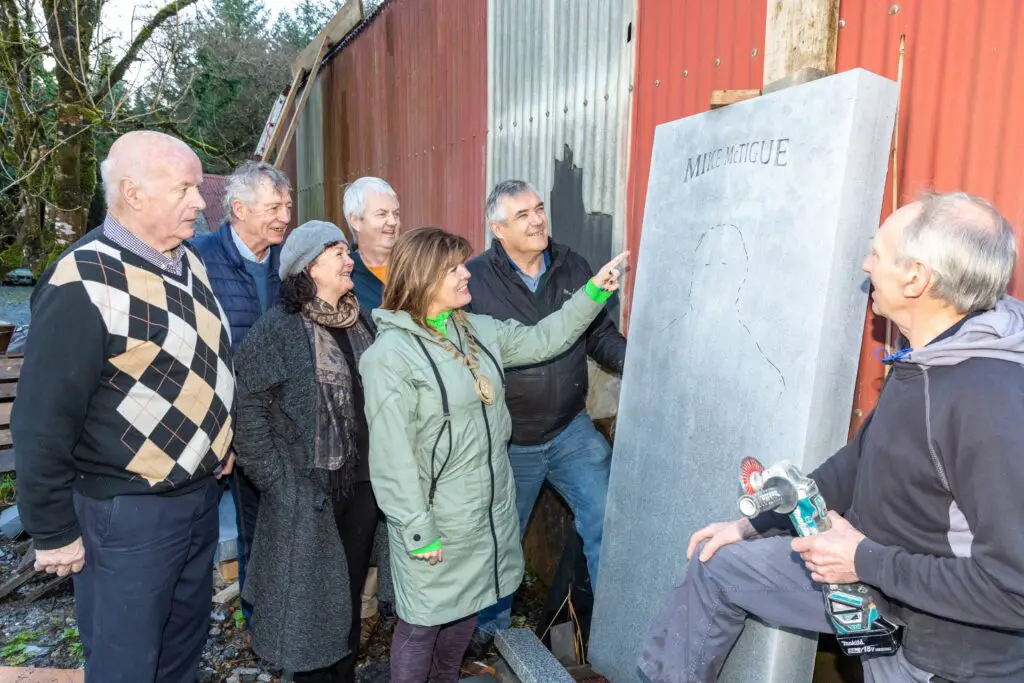 Though Mike died in 1966, he never met his grand-nephew Nicholas who has had to rely on old video footage to see his boxing career. "The fight itself in Dublin is on British Pathé, it's black and white, middling quality but there's a good few videos of him fighting, he fought Paul Berlenbach the American-German and Jack Sharkey that was heavyweight, he was beaten him in six rounds but he burst a blood vessel so the fight had to be stopped. There is a lot of video footage of him".
He added, "My aunt Christina who has since died, she got the video, we never knew there was any of that stuff, we didn't know that there was a bar in New York which is covered in McTigue memorabilia, a fella in Clarecastle I think he was Moloney and he was very into McTigue he put a lot of stuff together. I've never been to New York but I plan to go to it because we are erecting a headstone there for him which in itself is a poor reflection on the family especially the American side of it that they didn't do that till now".
In order to fund the cost of the sculpture, a number of fundraisers are being held. On Friday evening at The Grove, local musicians and artists will be performing in "an evening of entertainment" with owner Donagh Vaughan kindly providing finger food on the night.
Donations can also be made to the GoFundMe page which currently has amassed over €2,500. "We've €2500 already and if we get another €2500, maybe we'll get to €10,000 and if we've money left over we'll donate to a worthy cause. The stone itself costs a lot of money, Michael is doing it free of charge which is a huge thing, otherwise €20,000 wouldn't cover it but we want to make sure he isn't left out of pocket either, we'll pay for the stone and the erection of it, the site has to be developed".
Kilnamona is in need of a signature point and this is set to be it, the Vice Chairman of the parish's Development Association maintained. "I was at a funeral in Galbally in the last month, I drove down and in the square there's a monument of a soldier with a gun and an inscription, I was drawn to it so I went over and read it. When I go up to Mayo, there's another monument for another solider, in most places there's monuments to influential figures or sports people, if you go to Cobh there's a beautiful statue of Sonia O'Sullivan. I'm a Kilnamona man at heart, I always thought we needed something at Kilnamona Cross to say this is Kilnamona and this is the type of people that come out of here, we're not all fighters but we like to think we are, that was the idea behind it. Kilnamona is like a gateway to North Clare, it's the first point you meet on the way to the Burren, I can go all over the country and see markers from different things and I know instantly where I am when I see them".
Initial reaction from the public to their plans has been positive, Nicholas noted. "The hall in Kilnamona is named after Mike McTigue, the porch in Kilnamona Church was built in the early 1970s which was set up by a group in America that wanted something in his own parish, somebody made the suggestion and then they roofed the church with the funds. I'd hope people wouldn't think we're going overboard with another one, he was a world champion. We'll probably get Fergal Hegarty to cut the ribbon, he's from the parish and has been a high achiever".
DONATE: Mike McTigue Memorial