A Kilmurry McMahon woman has been appointed as a Deputy Commissioner of An Garda Síochána.
Anne Marie McMahon's appointment has been approved by the Government on Tuesday following her nomination by the Policing Authority. Dr Shawna Cox of the Toronto Police Service has also been announced as a new Deputy Commissioner. John Twomey will be retiring from his role as Deputy Commissioner in the near future.
Currently the acting Deputy Commissioner, Strategy, Governance & Performance, Anne Marie joined the Gardaí in 1986. Among the key actions for which she is responsible is the continued roll-out of the new Operating Model. She has taken up the appointment with effect from Wednesday (February 10th) with Shawna starting duty on April 19th.
Previously she served as Assistant Commissioner Southern Region from 2016 to 2020. Prior to this appointment, she was Director of Training and Development, Garda College in Templemore. She has held a number of other senior roles in An Garda Síochána including Chief Superintendent of the Garda Community Relations Bureau and Superintendent in both Roxboro Road and Bruff and Inspector in Henry Street and Newcastle West, Co Limerick. In her earlier career Anne Marie served in Coolock, Dublin, Henry Street, Limerick and with the United Nations in Cambodia.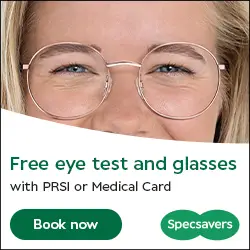 She holds a MBS (Honours) Human Resource Management from the University of Limerick and a BA (Honours) in Police Management, Garda College. In 2014 she received a Diploma in Business and Executive Coaching (Distinction) Smurfit Business School.
McMahon became only the second woman in history to serve as Deputy Commissioner, she held the role in an acting capacity last year, following in the footsteps of Noirín O'Sullivan.
On Tuesday, Minister for Justice, Helen McEntee (FG) offered her "wholehearted congratulations" to both McMahon and Cox. "Both of these officers have solid records of achievement and delivery and bring deep skill, experience and huge personal commitment to policing to these important senior positions". She said the roles would be crucial to the strategic direction and daily management of An Garda Síochána plus leading the implementation of the extensive reform programme ongoing at present."
Policing Authority Chairperson Bob Collins noted that both women came through a "demanding and thorough selection process" which involved the Government, Policing Authority and Public Appointments Service. "In addition to the qualities and diverse experience that they will bring to their new roles, they will have an opportunity to make a major contribution to the character and quality of the policing service that the Garda Síochána brings to the people of Ireland".
Garda Commissioner, Drew Harris said of the West Clare woman, "Anne Marie brings huge policing experience, competence in difficult senior command roles, and drive and determination in delivering change through the Policing Service for our Future reform agenda. Through the exercise of positive leadership and example she has earned the trust and respect of members and staff within An Garda Síochána".