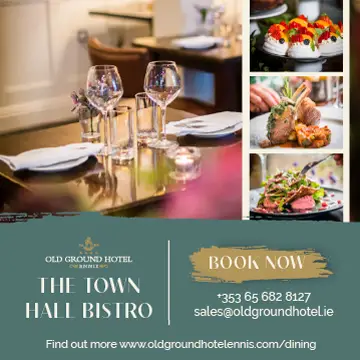 *Ellie O'Gorman. Photograph: Gerard O'Neill
Kilmihil are not lacking in motivation ahead of a fifth senior ladies football final appearance in six years.
While Sunday's Clare ladies senior football finalists Kilmihil and Banner ladies met in the final group game with Banner winning comfortably, Kilmihil manager Kevin Callinan believes that that game will have little or no bearing on Sunday's final.
"We were both through to the semi-finals at that stage making that meeting somewhat of a dead rubber. We were missing a few players and they were also short quite a few", he told The Clare Echo this week when looking ahead to Sunday's final which will take place at 2.30p.m at Shanahan McNamara Park in Doonbeg.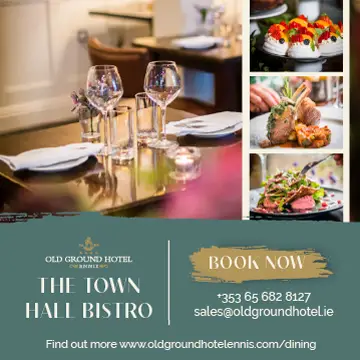 Sunday's final will be Kilmihil's fifth final appearance in six years and their sixth in all. They were victorious for the only time two years ago.
Banner Ladies have provided the opposition in all of those finals, explained Kevin who is joined in management by Enda O'Halloran while James Murrihy has been doing some coaching with the squad this year.
"Banner ladies have a huge set up and an experienced outfit. As a club panel goes, we are a tight knit group. We are always there, the girls play for one another and that brings us a long way, there is good camaraderie in the group, they all have each other's backs," Callinan said.
Heading into Sunday's final, Kilmihil have a clean bill of health and will have a full squad from which to select their team. "We have had a tough campaign and we would be just a little worried that the legs could be tired but we are hoping that they will be fresh".
"Playing the group games our aim was to get to the semi-final. We met Doora-Barefield at that stage and it was the third time this year that we met and it's been a battle every time. They got a goal in the dying seconds to force extra time in the semi-final and that was also a battle but the fact that we have got to the final is a testament to the team and the panel", explained the Kilmihil boss.
According to Kevin, "there is big support for the team. Our parish will always back the club and the players. There is great drive in the parish and it comes from all angles and the girls are very proud of the fact that everyone is backing them. That's what LGFA is about", he said.
Team captain Ellie O'Gorman told The Clare Echo that they have been "training since February for this championship and motivation hasn't been a problem. Any time you are facing into a final it's easy to motivate yourself".
Accepting that the Banner have dominated the game at senior level in Clare the Kilmihil captain says "we wouldn't put on the jersey if we didn't think we could win. Yes they have been in the last thirteen or fourteen finals and that's a very good record. We know the quality of players that they have. Our aim is to reach their standard and play at that level. It was fantastic two years ago when we beat them to win the title. We had lost the previous three finals".
The Claregalway based teacher agrees that "it was difficult to train at the beginning of the year when we had to train on our own. Since then things have improved bar having the use of dressing rooms which isn't a major inconvenience".
In line with the team manager, Ellie is hugely proud of the Kilmihil supporters. "We have a great group of supporters. Any team in any age group in the men's or ladies clubs, they get the full backing from the parish. It's great that crowds are allowed and we hope to have a good crowd there. They are like another player on the field for us".