The Festival of Fun is back for its 20th year after a two-year break due to covid-19.
This weekend starts with the Marty Coen football tournament in the GAA pitch today (Friday, July 29). St. Pats host a soccer tournament on Saturday morning followed by the Dan O'Halloran 5k fun run /walk on Saturday. This year the ever popular kiddies tractor/trike run will be bigger and better on Saturday afternoon.
On Sunday morning Fr Peter will welcome all the new arrivals since the last FOF in 2019 at 11am mass. There will be refreshments & photographs afterwards in the community centre. In the meantime, the ball run will take place in church street. Balls can be purchased in local outlets or on the day with a winner takes all prize.  And as a new addition to the festival, our young local musicians will entertain people with a 'Kids Trad Session' on the street
The bonamh racing takes place on Sunday evening, entertainment starts at 8pm with a full race card, bookies on course, big screens, replays, barbecue, glow in the dark, tuck shop and popcorn.  The brand new Fittest Friends competition will see groups of friends going head to head in fittest family style events and the night will close out as usual with a fantastic fireworks display.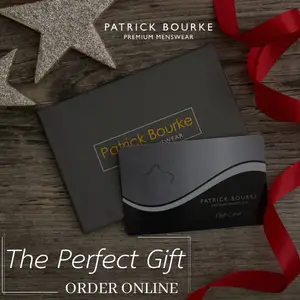 Monday morning starts the vintage rally with exhibitors from all over the country. The food and craft fair is on in the community centre with handmade produce and delicious food. The parade starts at 1.00pm with old favourites like the Tulla Ceili Band and the Absurdist Pipe Band back by popular demand. The Weekend finishes out with the Monster Field Day. Entry is only €5 and includes access to all areas, bouncing castles, vintage display, music & dancing and culminates with the monster raffle draw which has loads of prizes.
The Festival of Fun committee said, "This year sees a lot of new additions to the committee with invaluable guidance and support from a number of the original members.  Recognition is most certainly due to the previous committee whose work and dedication has been instrumental to the long running success of the Festival. Louise Talty was appointed Chairperson with Eoin Downes as her Assistant this year and together with this years committee the planning has been underway for the past few months.  Sub Committees were created for a number of events including the parade, the brand new fittest friends event, the Dan O'Halloran 5k fun run, vintage rally, craft fair and many others.  Credit is also due to our local sporting and community associations who as always provide fantastic facilities and events to support the Festival.
"The FOF could not have survived for the past 20 years without the support of our sponsors and the great Kilmihil Community spirit and the support of their families & friends. We look forward to your continued support and hope you enjoy this years line up.
"Your patience and participation in obeying all stewards, road signage and directions over the weekend will greatly assist with the smooth running of events over the weekend.  Follow us on all social media platforms for more details and updates throughout the weekend."