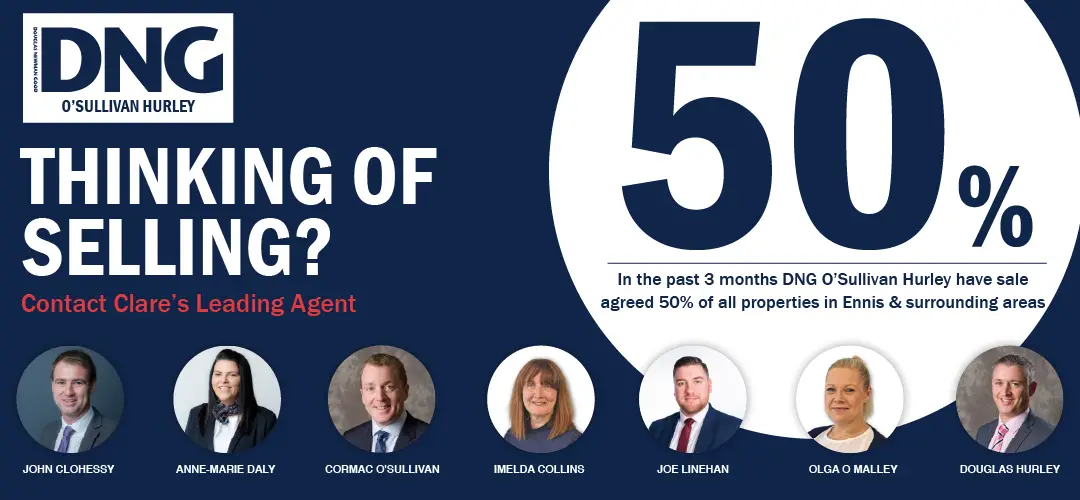 *Michael O'Malley. Photograph: Gerard O'Neill
SECURING A SECOND win of the championship was not enough for Kilmaley to advance to the knockout stages of the Clare SHC.
Kilmaley 1-21
Scariff 1-17
Venue: Dr Daly Park, Tulla
Kilmaley's greater scoring threat proved decisive on Sunday evening when they fought off a spirited Scariff challenge. The high of winning a championship encounter quickly evaporated when word simmered through to Dr Daly Park that Éire Óg had defeated Clooney/Quin and subsequently eliminated the Clare Cup champions from the race for the Canon Hamilton.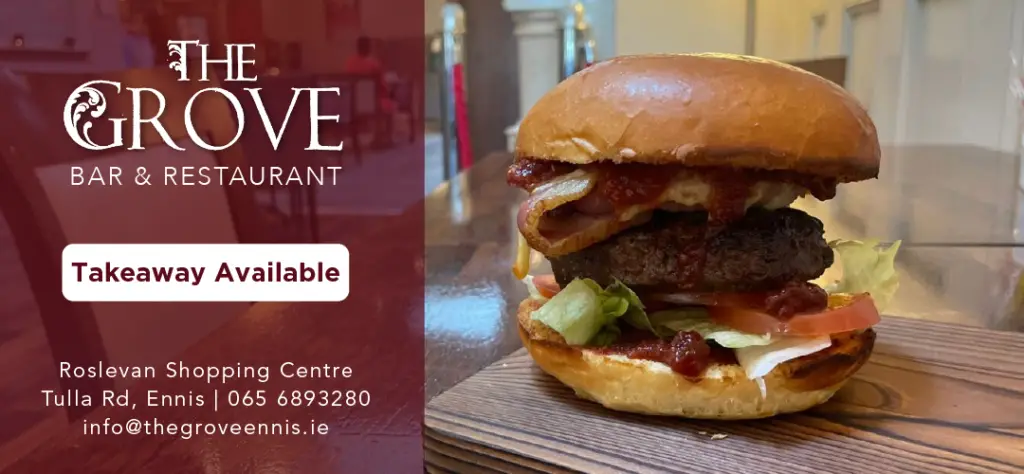 Scariff, winners of the 2020 intermediate championship will be fighting to retain their status as a further consequence. They join fellow East Clare sides, Smith O'Briens and Whitegate in the relegation series with the final placing between either Clarecastle or Broadford.
Level eight times in the opening half, the statistic itself shows just how evenly matched the teams were. The first half was truly end to end with Mark McKenna's side the quicker to settle as Kimaley adjusted to their East Clare surroundings on a rare occasion when they played senior championship outside of Cusack Park or O'Garney Park.
Early placed balls from Mark Rodgers put them two points up before Sean O'Loughlin opened Kilmaley's account on two minutes. Wing back Shane Kavanagh scored his first of three points in the next attack before Mikey O'Neill and Aidan McGuane replied.
Excellent scores were par for the course with Patrick Crotty, Gearoid O'Grady, Scott Cairns and Daire Keane hitting the target.
O'Grady pounced for a green flag on twenty minutes to bring Kilmaley to life but their supply of oxygen dropped when a blunder by Bryan O'Loughlin was capitalised on by Rodgers in Scariff's next attack to immediately cancel out the major. William Kavanagh then produced a save to deny Mikey O'Neill. Indeed it was O'Neill who hit the last score of the half to see the sides head to the dressing room tied at 1-10 apiece.
Attention was also distracted on matters in the county town with the meeting of Clooney/Quin and Éire Óg to influence how the season would conclude for the challengers in Dr Daly Park.
Freetakers Rodgers and Michael O'Malley traded efforts on the restart before Cathal Darcy nudged Conor Clancy's men ahead, only for Rodgers to split the posts again. Rodgers and Kavanagh put the East Clare side up by two points with forty minutes on the clock.
Then a key turning point in the contest occurred with forty two minutes played. Scariff in the driving seat and leading by the minimum after Sean O'Loughlin scored, had a free to extend their advantage, for the close range effort Rodgers noticed that Kilmaley didn't appear to be entirely tuned in, he went for goal but his shot was saved and with it the momentum completely swung in Kilmaley's favour, they scored the next two points via O'Malley and O'Loughlin and they would keep in front for the remainder of the tie.
Placed balls from O'Malley plus another Daire Keane score and the insurance point for Joe Carmody secured the win for Kilmaley. Any celebrations were short-lived as word filtered through that Éire Óg had outpowered Clooney/Quin on the final furlong to send Kilmaley out of the championship.
While Rodgers' saved free may be seen as a turning point, it's accurate to say that without him Scariff would not be a senior club let alone be in contention in close ties like this one. Part of their downfall is their reliance on the county man, he contributed 1-11 of their tally while four of the six starting forwards failed to register a score. They will be frustrated again when reflecting on their campaign as they have the ability but left themselves with an uphill battle with a poor first round for the second year on the trot. Along with Rodgers, Shane Kavanagh and Seamus McCaul did well.
Kilmaley didn't set the world alight and definitely struggled with the bite their opponents served up at the beginning of the affair. They recorded the win but will rue their second round loss to Clooney/Quin, only their second competitive defeat of the year which cost them a place in the quarter-finals. They hit fifteen wides over the hour and knowing the importance of scoring difference before a ball was pucked, this will have irked all involved. Brian McNamara, Aidan McGuane, Gearoid O'Grady and Mikey O'Neill were prominent for their cause.
Scorers Kilmaley: Michael O'Malley (0-08 7f), Gearoid O'Grady (1-01), Sean O'Loughlin (0-03), Mikey O'Neill (0-03), Daire Keane (0-02), Tommy Barry (0-01), Cathal Darcy (0-01), Joe Carmody (0-01).
Scorers Scariff: Mark Rodgers (1-11 8f 1SC), Shane Kavanagh (0-03), Patrick Crotty (0-01), Scott Cairns (0-01).
Kilmaley:
1: Bryan O'Loughlin
4: Martin O'Connor
6: Conor Cleary
3: Colin McGuane
2: Noel Casey
9: Brian McNamara
5: Aidan McGuane
24: Cathal Darcy
8: Tommy Barry
13: Sean O'Loughlin
26: Aaron Moloney
22: Michael O'Malley
14: Daire Keane
15: Gearoid O'Grady
10: Mikey O'Neill
Subs:
18: Éanna McMahon for Moloney
11: Brian Cahill for Barry
17: Joe Carmody for Darcy
Scariff:
1: William Kavanagh
22: Seamus McCaul
3: Michael Scanlan
2: Diarmaid Nash
5: Scott Cairns
6: Daniel Treacy
7: Shane Kavanagh
8: Tomás McNamara
19: Keelan Hartigan
13: Patrick Ryan
12: Patrick Crotty
10: Michael Barrett
20: Fergus Madden
11: Mark Rodgers
17: Sean Minogue
Subs:
15: Éanna O'Brien for Barrett (47)
14: Conor McNamara for Madden (55)
Referee: Chris Maguire (Wolfe Tones)