Owen Martin, a frequent visitor to his second home in Killaloe, County Clare, has penned a unique work of science fiction.
His first and only publication, Trading Time, draws solely on a wealth of experience and the compulsion to tell a unique story that explores temporality, mortality and the trade off between the two. Exploring a narrative that contrasts Favela's in Brazil to the wealthy elite in New York, Owen's associations with both walks of life has allowed him to create a documentary like depiction of the polarity between rich and poor.
Now an accountant, based in Zurich, Owen's career has seen him journey several culturally rich continents. Originally from a mixed, medium-sized farm in rural Monaghan, Owen's business ventures have allowed him to acquaint himself with the likes of Singapore, Canada, France, the UK, Ireland and Switzerland.
Fifteen years ago, Owen purchased a second home in Killaloe to which he habitually likes to return to every year, affixing the town as, "beautiful and a nice place to return home to."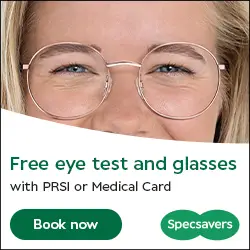 The idea for Trading Time began seven years ago, Owen tells, "I tend to go back home every spring or Christmas. During one of those regular visits I was sitting there at the table drinking a cup of tea. The Irish news was on, showing this very wealthy person who had passed away. It got me thinking. That person could have bought anything in the world, but still had passed away and couldn't buy that wonderful product called time. I started to dwell on it a little bit and thought, well if they could buy time, would they? Where would they get it? Would other human beings be willing to sell it? The idea was intriguing to me. The story evolved into the transfer of wealth, if the poor of the world could sell time to the rich, would you have a massive transfer of wealth across the world. I wanted the story to be as real as possible, even though it's science fiction. It can't be done. I thought, how do I tell it as real as possible? I turned it into a normal story. It's almost documentary like. I wanted it to be polarising, people would sit on one side of the fence or other. It's balanced and offers views on both approaches."
Owen, who refrains from reading fiction altogether, admits that he was compelled to tell this story and that it suited his life experience. Traces of trading, finance, industry and travel are included in Trading Time. In an honest surmise, Owen concedes that, unlike most authors of fiction, he doesn't consider himself a reader and has only read a number of books in his life. An accountant by trade, exposition to words on a page generally takes the form of textbooks, magazines and newspapers. The last book he read was Bill Clinton's 'Back to Work', a work he describes as "far from fiction."
He spends a lot of time conversing in the business world as part of his job, which invariably feeds into the style of Trading Time, reasonably straight forward, conversational and effective, easy to read style of language. Owen has experienced what life is like on both ends of the financial spectrum; having spent 3 weeks in Brazil. Two weeks were spent in the favelas and one week was spent exploring the Amazonian rainforest. On the opposite end, his working life has resulted in a great deal of time spent in New York, the second major destination used in the novel. Owen can identify with both, confessing, "you have to use what you have experienced in life and capitalize on that.
Owen approached Red Door Press, opting for a shared risk publisher rather than peruse around the major publishing houses. A shared risk publisher shares some of the costs and Owen felt like this option provided a much quicker route to market. On a reason to pick up Owen's new science-fiction thriller, he states, "I think this is something different. The subject matter is slightly different to what someone would typically read. It's a little provocative. It's also an easy read. From listening to people who have read it, they have described it as 'a page turner' and 'entertaining'. Generally, the feedback is very good."
Trading Time is available in all Dubray or O' Mahony booksellers, on Kindle as well as online on Amazon.