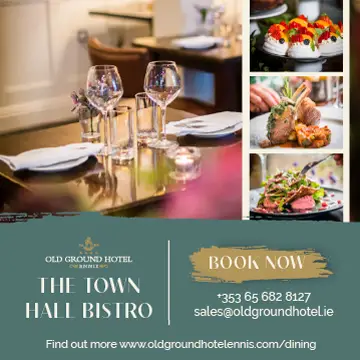 THE brilliant and irresistibly energetic Kíla will storm the glór stage for not one but two performances at the end of March.
Formed at school in Dublin's late 1980's, Kíla are heralded as one of Ireland's most innovative and exciting bands.
Their unique sound has been ever evolving, rooted in tradition, yet inspired by a myriad of influences and ideas from all around the world.
Kíla have worked extensively in TV and film. Most notably their collaboration with French composer Bruno Coulais on the soundtracks for Cartoon Saloon's  two Oscar nominated animated films The Secret of Kells (2010) and The Song of the Sea (2014).
In 2015 Kíla were nominated for an Emmy Award for their soundtrack to the feature length documentary 'Ireland's Wild River' and their music has also been used in a number of BBC2 Timewatch documentaries.
For quite a number of years Kíla have been presenting their Kids show at in theatres throughout the country.
Always jam packed, this hour long show has the Kids interacting with the music from the very start. Front man Rossa asks them to create an ocean soundscape for the opening melody, and as the show proceeds they'll clap along, dance along and even do animal and popping noises to the music.
A Special part of the show is where they play three pieces from the multi award winning and Oscar nominated animation Song of the Sea, for which they composed music.
Children are entranced to see music being performed live along to this beautifully animated film.
Kíla will take to the stage for a family performance at 3pm and an evening performance at 8pm on Saturday, March 31.
Family Show: 3pm €10/€8 Concession/€32 Family 4
Evening Show: 8PM €18/€16 Concession.
Glór box office 065-6843103