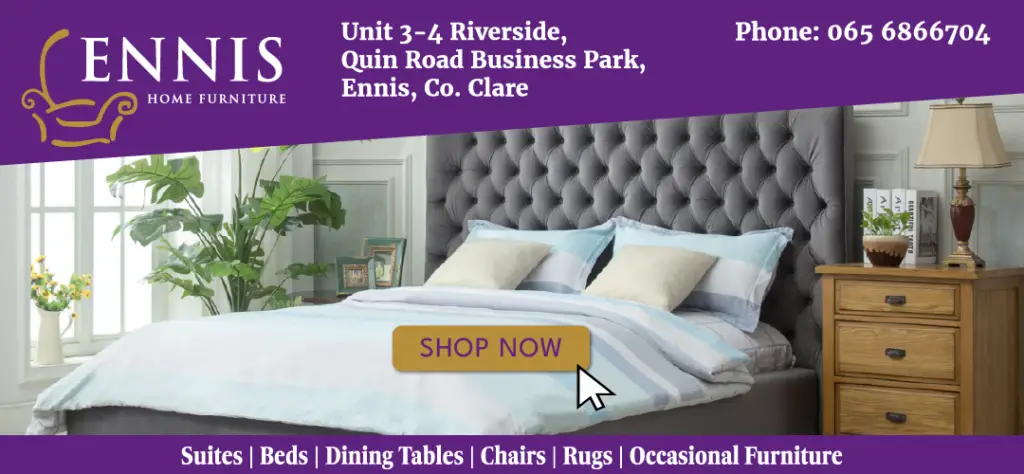 KING HENRY was quoted by a West Clare councillor in his bid to reduce the speed limit outside Caherea National School.
Cllr PJ Kelly (FF) tabled a request before the West Clare Municipal District that the speed limit on the approach to Caherea NS be reduced to sixty kilometres per hour. This was seconded by Cllr Gabriel Keating (FG).
Senior engineer in the transportation department of Clare County Council, John Leahy reminded the councillor that a national speed limit review is initiated every five years by Transport Infrastructure Ireland (TII), the most recent review in Clare was completed in 2018.
Leahy stated, "the Road Design section have asked TII to carry out a review of the speed limit at this location and TII have committed to doing so. The Roads and Transportation section will revert when a response from TII is received".
"I won't detain you too long in the words of King Henry VIII to his many wives," Cllr Kelly told the MD meeting. "Caherea and Lissycasey are the only two schools on the N68 from Ennis to Kilrush, Caherea is on a series of swan lake bends," he added. Kelly said the majority of students were dropped off by car and this was not safe at present because of the "east and west bends".
He concluded, "I hope they have an outbreak of common sense in TII".