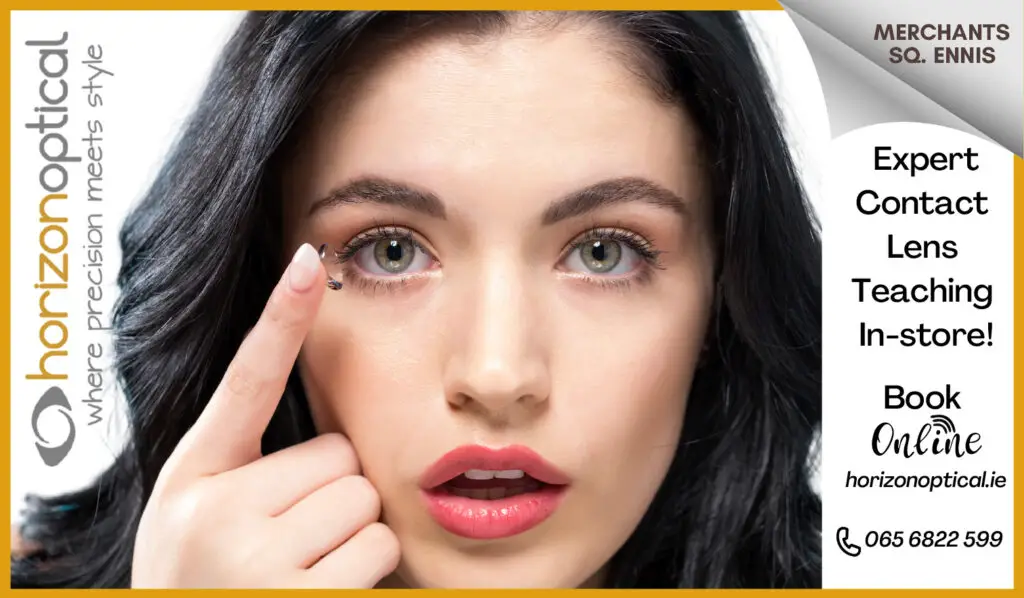 *Photograph: Eamon Ward
Fianna Fáil have been rocked by the retirement of another sitting councillor.
Clare's longest serving local politician, PJ Kelly and former Mayor Bill Chambers were confirmed as the party's two candidates in the Kilrush Local Electoral Area. Members were left surprised on Friday night when Cllr Tom McNamara announced his retirement from politics, the Kilmaley man was expected to run, however the redrawing of the electoral areas meant the sitting Ennis councillor would lose a share of his vote while having to represent a larger amount of people if elected.
Timmy Dooley TD chaired Friday's selection where he outlined five nominations were submitted by the close of nominations. This included the three councillors along with Diarmuid Keane and Paul Moroney, the latter both withdrew a week prior to the convention.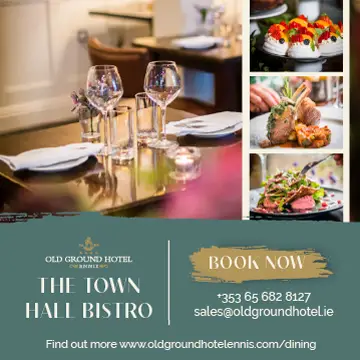 Addressing members of the party, Cllr Tom McNamara shared his appreciation to the individuals that nominated him. "Tonight is not about an individual, tonight is about Fianna Fáil and how it can grow. I feel being put into this area would undermine the other candidates. When you take everything into consideration and in the interests of the party I'm withdrawing my name. I assure the people of West Clare we've two outstanding candidates, I have no doubt they will be re-elected and I will do everything I can to help them".
McNamara admitted "it was a real honour to serve on the County Council for ten years". For three years he served as Chairperson of the Mid West HSE Forum. "This is the end of this phase of my life. I have spent all of my life working for the people of Kilmaley and I don't intend on changing that".
Deputy Dooley confirmed the directive from party headquarters was to select three candidates for the local elections, "we are now left with the straightforward task of selecting two".
"I am delighted the convention has placed trust in me," Cllr Bill Chambers declared. "There is a small bit of sadness here tonight because my friend and colleague Tom McNamara is not standing, I also would like to pay tribute to Richard Nagle and Michael Hillery who are not seeking re-election, they will be a huge loss to the county". The Cooraclare councillor assured members he was ready for the next three months of canvassing, "We're ready for the fight, hopefully myself and Cllr Kelly will return our seats".
Cllr PJ Kelly expressed his sorrow at Tom McNamara's departure from politics, "I feel guilty being his neighbour". Five years ago, Fine Gael's Oliver Garry lost his seat and Kelly revealed this resulted in him having an increased workload as he attended community meetings in Ballynacally, Cranny and Labasheeda, he pleaded with six people in the three parishes to contest the local elections and all declined.
"I am sorry if I had anything to do with Tom resigning. Tom was always to the front on health matters. Maybe I create more problems than I should within the Council," Kelly commented. He said West Clare is in serious trouble on two fronts, one being uniformity of planning and the other is "the Government sees it in the past tense". The retired teacher admitted "I would love if someone took the Government to Court" and disclosed that a reduction in the GMA for rural Clare almost promoted his resignation from the Council in recent months. He called on Deputy Dooley to take a stand on rural Ireland within Dáil Éireann.
He continued, "Somebody has to say stop, people have stopped me on the street and started quoting the Healy-Raes, it is killing me, they should be quoting Fianna Fáil and not the Healy-Raes". As he held back tears, the seventy nine year old said, "We can bring it back to life. There's a hard border around Dublin but don't forget, there's a hard border around Ennis".
General Election candidate, Cllr Cathal Crowe acknowledged "Redrawings can be traumatic and it is a huge regret that Tom is stepping aside". He said the trio all had their specialities, PJ's being planning, Bill's composure and counsel plus Tom's expertise on health. "We're 13 weeks away from the election and three sitting councillors have retired even if all nine are returned we're off the majority," the primary school teacher outlined. He was critical of the lack of jobs announced in the Mid-West since Fine Gael's Pat Breen became Minister for Jobs. "Minister Breen and the Government have presided over a scenario where six out of every ten jobs created are inside the Red Cow".
Doonbeg's Rita McInerney who is also a General Election candidate congratulated the selected candidates and praised McNamara for "representing Fianna Fáil with distinction". She said her new constituency office in Kilrush has increased her profile as well as the party's in the town. "The upcoming threat of Brexit is real. Given agriculture is the biggest employer in rural Ireland, it is a big concern for us". Like Cllr Crowe, she said she would do everything to win a second Dáil seat for Fianna Fáil.
Convention Chair, Timmy Dooley noted of the two selected representatives that "they have two very different styles". "As a TD sometimes you're not as connected to the people that elected you, the two lads are on the ground 7 days a week 24 hours a day, they work exceptionally hard day in day out. I have no doubt they will return the two seats for Fianna Fáil. I have every confidence in them not just for their record of hard work but for their record of success".
"I have seen the level of work Tom has done for Kilmaley and the wider area. He will be a tremendous loss but I understand his reasoning. He was forced into West Clare by a redraw and has made the magnanimous decision. He puts politics and community before personal interests".
According to Fianna Fáil's Spokesperson on Communications, Climate Change and the Environment, their decision to renew the confidence and supply agreement was in the best interests of the county "with Brexit looming".
Members expressed their view that a third candidate would be required in an area currently not represented in the District.
Former Minister Brendan Daly stated he was "very sorry Tom is leaving, I'm aware of the work he did on the health board and the development of Ennis. Tom deserves our gratitude for the work he has done". Daly emphasised the need for a strong Fianna Fáil candidate to contest the European elections, "it is critical we have representation in Europe".