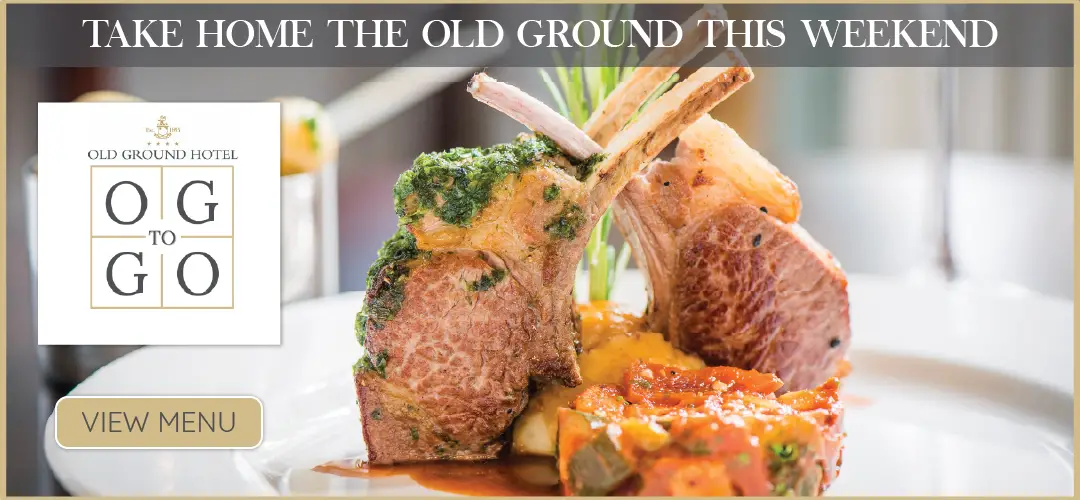 *Photograph: Gerard O'Neill
As Clare prepares for a bumper sporting weekend, increasing calls are being made for restrictions on games being held by closed doors to be lifted.
Clare camogie's showpiece annual event is fixed for Saturday with the senior championship final pitting favourites Inagh/Kilnamona against Newmarket-on-Fergus while throughout the weekend eagerly awaited semi-finals in the Clare SHC, SFC, IHC and IFC are down for decision. The county Junior B football final between St Breckans and Shannon Gaels is scheduled to proceed on Friday evening.
Government guidelines on the advice of the National Public Health Emergency Team (NPHET), dictate that supporters be they long-serving club members, players' family and friends cannot attend any of the ties.
It comes despite Professor Pete Lunn of the ESRI Behavioural Research Unit telling Monday's Department of Health press briefing that findings on confirmed cases of COVID-19 highlighted that meeting outdoors "makes a big difference" in combatting the virus. "Getting outdoors and having social interactions outdoors reduces the risk more than the public think it does," he stated.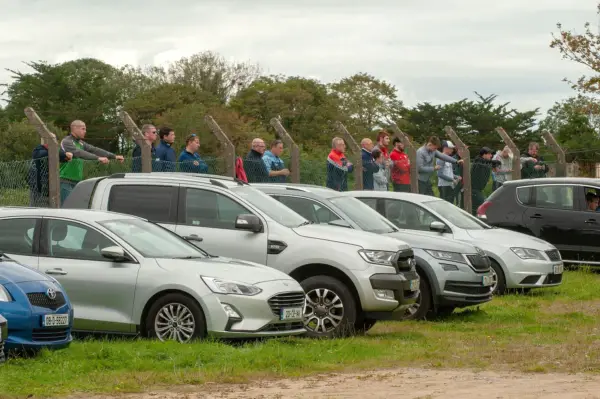 Speaking to The Clare Echo, Chair of the Oireachtas COVID-19 committee, Michael McNamara (IND) outlined that the 'behind closed doors' stance was a further example of mixed-messaging from the Government and NPHET. "People should meet outdoors but not meet outdoors, people aren't going to meet in the stand in Cusack Park if there isn't a match on. The whole thing seems to me to be increasingly devoid of coherence".

Deputy McNamara added, "We've been told all along that outdoor meetings are safer than indoor ones, that's why the sudden decision at the end of August to ban all spectators at GAA games and other types of games came as a surprise to me. Obviously I had expected that there would be greatly reduced capacities and the sort of thing like a full house in Croke Park was not something I was expecting but to not let a couple of hundred people could go into Cusack Park to see teams play in a county final is a very big surprise".
With "a long Northern European winter" approaching, the Scariff native highlighted that a sense of social isolation is already creeping into rural communities. "Matches were one of the places that people would always meet, why they didn't allow bars to serve outdoors is beyond me, that is what they started with in every European country. COVID-19 is obviously a risk but it's not the only risk to people's health and wellbeing. We are social beings, they seem to completely neglect the societal implications and the implications on people's sense of well being and their mental health is taking a hammering".
Manager of the Sixmilebridge senior hurlers, Tim Crowe told The Clare Echo that members of their backroom team have been unable to attend knockout ties due to the 40 person limit. "The minute the game starts there is so much interaction you don't miss it," the 2019 Clare SHC winning manager said of the absence of the crowd.
When Éire Óg played their opening game of the Clare SHC, Cllr Pat Daly (FF) received one of the 50 tickets on behalf of the club. When they play their first semi-final since 2003, he will be forced to watch a live stream. He described the continued rule as "absolutely ridiculous" and outlined that social distancing of "at least 200 people" can be safely maintained at Cusack Park
"Between 50-70 people are allowed in Penneys at the same time yet crowds aren't allowed across the road in Cusack Park where there is a much bigger capacity, it is crazy stuff," Cllr Daly told The Clare Echo. "I've been going to matches for the last 50 years, I never missed a championship match that Éire Óg played and here we are in a county semi-final and I can't go, I've missed the Cratloe and Feakle matches, it's my first time missing matches and there are hundreds of people like me".
Lahinch based Fr Enda Glynn admitted that not being able to travel to games has been "very difficult". "I've been going to Cusack Park since 1955, I remember seeing Jimmy Smyth score five goals and five points against Westmeath when I was about six years of age. I always feel that walking to Cusack Park from the Queens Hotel you're almost in communion with all the supporters and hurlers that have walked down there since the founding of the GAA. There have been many magic moments in Cusack Park, it is a special place. I love going to the club matches, to miss that is a huge change, there would have been so many great matches there".
Fr Glynn praised Clare GAA for the innovative streaming product which he has viewed weekly. "I know they say the open air is the safest place to be but the virus is very rampant at the moment and it is increasing in Clare. Health of the people is a supreme virtue".