Stephen Kearney is The Clare Echo's resident recipe maestro and brings some added flavour to readers with this series called Kearney Cooks. Stephen is a professional baker / pastry chef and more importantly a loveable character who creates easy-to-follow, no fuss recipes which we will publish in video and print.
I had intended on doing an alternative smoked salmon starter recipe for my final column before Christmas, but I thought, feck it, I want to do something naughty. So instead, I am bringing you my Chocolate Biscuit Cake Pudding Recipe. It's full of everything that's not good for you!
For this recipe you will need:
A half pint pudding mould 
For the cake part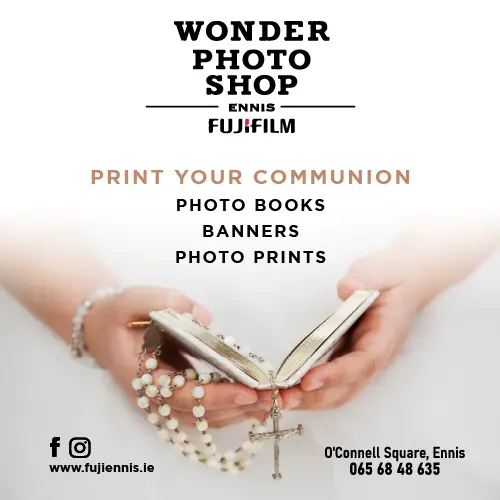 200g milk chocolate
100g butter
1 tbsp golden syrup
Whatever sweeties or biscuits you want, I used a pack of maltesers, some marshmallows and about 8 rich tea biscuits
For the glaze
200g cream (if you want a thicker glaze use less cream)
200g milk chocolate
To decorate I used ready to roll white icing, but you can use melted white chocolate over the top if you prefer
Method:

Step 1
Melt your chocolate, butter and golden syrup in a microwave or over a pot of boiling water until they are combined.
Step 2
Line your pudding bowl with clingfilm and fill it up with marshmallows, maltesers and biscuits. This will let you know how many you need. Put these into a seperate bowl and stir half of your melted chocolate mix through them.
Step 3
Spoon a couple of large blobs of your melted chocolate into your lined pudding mould. This should make sure that you have a good flat top. Now horse your chocolate covered sweetie mix into your pudding mould until its full. Now gently pour any remaining melted chocolate mix into the full mould. This should seep down through the gaps between the biscuits and sweeties. Now leave this into the fridge overnight to chill. 
Step 4
Demould your pudding the next day and place it on a wire rack over a bowl. Boil 200ml of cream and pour it over 200g chocolate, and stir the shit out of it until it forms a light ganache or sauce. Leave it cool but dont let it go hard. Pour it over your pudding to glaze it.  You might need to pour your ganache over your pudding more than once. 
Step 5 
Leave your now glazed pudding in the fridge to chill, and roll out some ready to roll icing and cut a snow splat shape out. Drape this over your biscuit cake pudding and if you like put a holly decoration on top. Or a shiny red bow like i did. 
Step 6 
Make an absolute pig of yourself eating chocolate biscuit cake pudding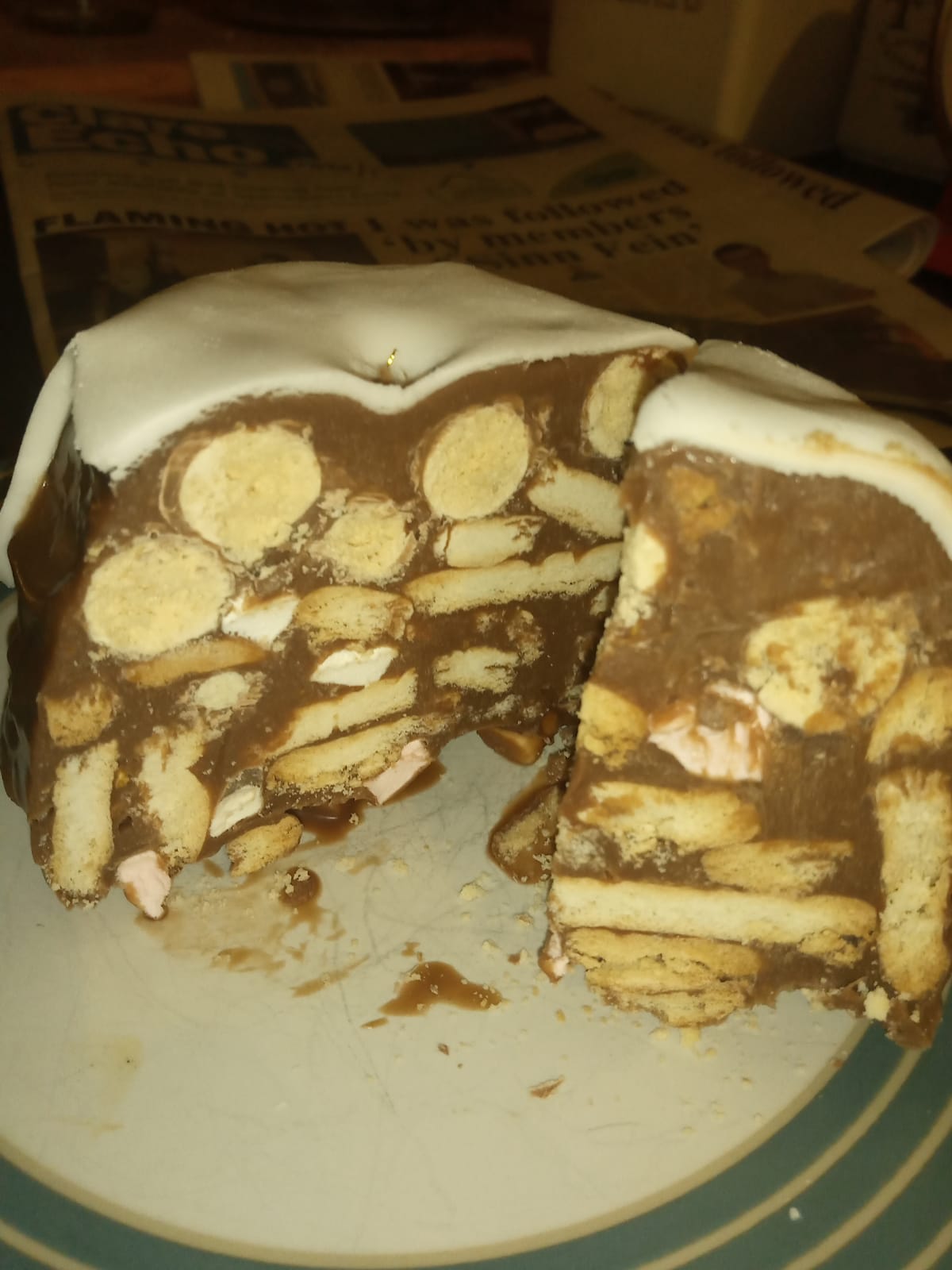 This is a great recipe to make with the kids, and is a great crowd-pleaser as most people like biscuit cake. Also it looks fantastic and tastes great. 
Enjoy, Steve K
If you enjoyed this video, Stephen regularly posts fun recipes on his Instagram profile: @stevekearney37