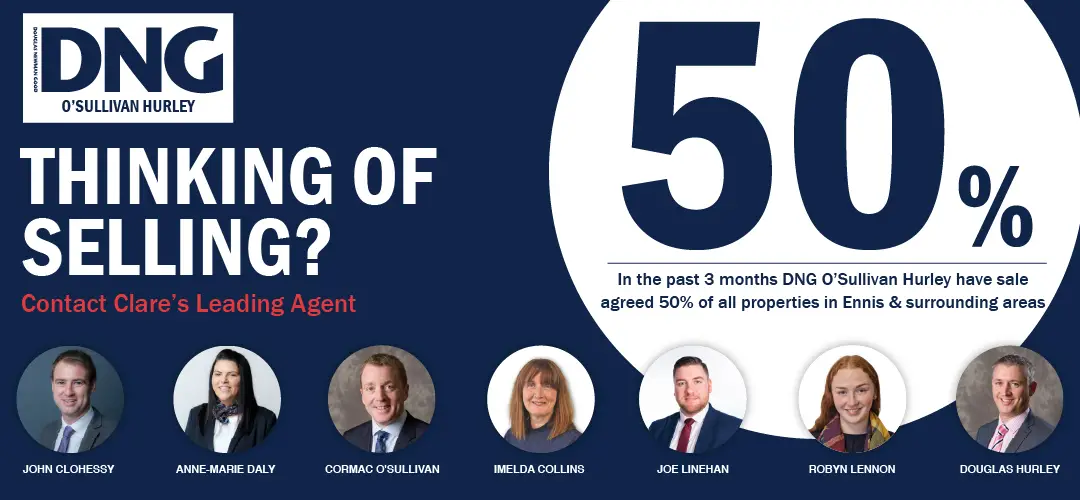 PURE RESULTS, the wellness company owned by television presenter Kathryn Thomas will be hosting their first retreat in West Clare, next month.
From March 26th to 31st, Pure Results will run their first ever hike, yoga and swim retreat. The five day immersive retreat will be based in the Armada Hotel on the shores of Spanish Point Beach.
Every morning clients have the option of plunging into the Atlantic Ocean with Kathryn Thomas, June Curtin and all the Snámhaí Sásta sea swimming community followed by breakfast before departing for a day's hiking.
Hikes include the headland walk at White Strand beach in Miltown Malbay, Mullaghmore in the Burren and the the Cliffs of Moher. Hikes will be guided and options for shorter or longer routes made available to clients depending on individual energy levels on the day.
Yoga and meditation are key components to this retreat too and will be incorporated into the daily schedule.
Organisers have promised that the menu which has been carefully devised with the Armada team will give guests the chance to sample West Clare by enjoying a specially prepared 'Blue Menu' where each dish uses ingredients and cooking methods proven to increase longevity, wellness, and mental health.
During the week retreat clients will also get to visit the Armada Farm, where the soil is nourished with local seaweed and where the veg picked from the ground on that day will be enjoyed on our plates that night.
All inclusive prices are available from €1299. Log onto https://pureresults.ie for more information or email Elodie on info@pureresults.ie or call 0874417090 for more details.