*John Wall at home in Quin. Photograph: John Mangan
Advocating for reform of the healthcare sector by expanding the criteria for the distribution of medical cards for terminally ill persons has helped John Wall deal with his terminal diagnosis.
Since July 2018, the Quin man has been campaigning to extend the eligibility of medical cards for individuals with a terminal illness. One year previous, he received a terminal diagnosis and from then he has been living with prostate cancer.
Currently 1,800 people who are certified as having 12 months or less to live are eligible for a medical card, last week Cabinet signed off on a proposal by Minister for Health Stephen Donnelly (FF) to increase the period people are certified as regards life expectancy to 24 months which is likely to double the amount of persons covered.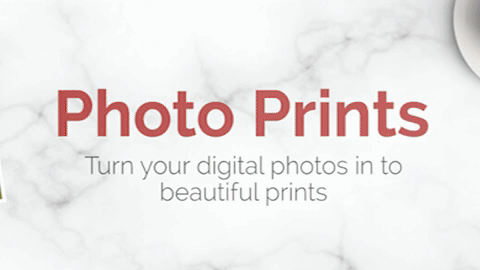 John described the move as "extremely welcome" but added, "we're only part of the way there. Whether I get to see it through I don't know but I will certainly give it my best shot for as long as I'm able to, chapter one is closed and chapter two is to extend medical card eligibility to all terminal patients that would be the ultimate aim for me". Financial security and assistance will be provided at a time "in people's life when they need it most" as a result. "It is not a huge burden to the State on overall cost but the impact it will have on the people that can avail of it is absolutely huge".
On Tuesday morning he rang the HSE to asses if information was correctly being filtered to the public and admitted he was happy with his findings. He will ring Minster Donnelly by early next week to see if it has been fully implemented.
Speaking to The Clare Echo, Wall shared his view that the system of applying for a medical card when a person has a terminal illness was "designed to frustrate, no matter how many times you engage with the system and try to help in the application process to streamline it and make it more user friendly the more it frustrated".
His advocacy will help many people in years to come but he revealed that he is indeed a beneficiary of the campaign he started. By November 2019 his medical card was revoked twice, it was due to expire last May but was automatically extended due to COVID-19, "because of the agreement last week I can say with certainty that my card will never be revoked again".
Driving the campaign for reform has not been easy, the father of three outlined. "I didn't realise what I was letting myself in for, it happened innocuously enough but once the issue gained traction the more I understood what it involved and is what I became very passionate about. I have to manage energy levels on a daily basis, the batteries aren't what they used to be for obvious reasons but it is also something I enjoy doing, it is not a case of complaining all the time and there is a lot of positives to be extenuated when you get a bit of traction online".
Support from the public and the media helped John on the difficult days. "This isn't just about me or terminal patients in the here and now, this is into the future, none of us ever know when we're going to find ourselves in a situation such as I find myself in, this is something that will help, it is part of our healthcare policy and how we deal with terminal patients with a prognosis of less than 24 months, it is a very good start and most welcome. The support has been hugely welcomed by myself, it gave strength when the batteries were low and keep you going at times when you felt like giving up".
An air traffic controller, John had little experience when it came to advocacy but found that his late friend Laura Brennan of Ennis showed "what could be achieved by just using your voice, if you had a message that resonated with people and used your voice respectfully then you can get places, Laura's message still reverberates". Individuals such as Vicky Phelan, Stephen Teap, Lorraine Walsh and Rosie Condra, "inspire me to keep going," he said.
"You can use your prognosis to affect some good, a terminal diagnosis can be difficult to deal with but you can use it for the greater good. It is part of the process for me dealing with a terminal diagnosis that it is not all for nothing, you are living with this and doing what you can whilst you can with it". John added, "If you have a voice use it, some people don't have the willingness or strength to speak up, it's the position I find myself in and I'm very thankful to do it".