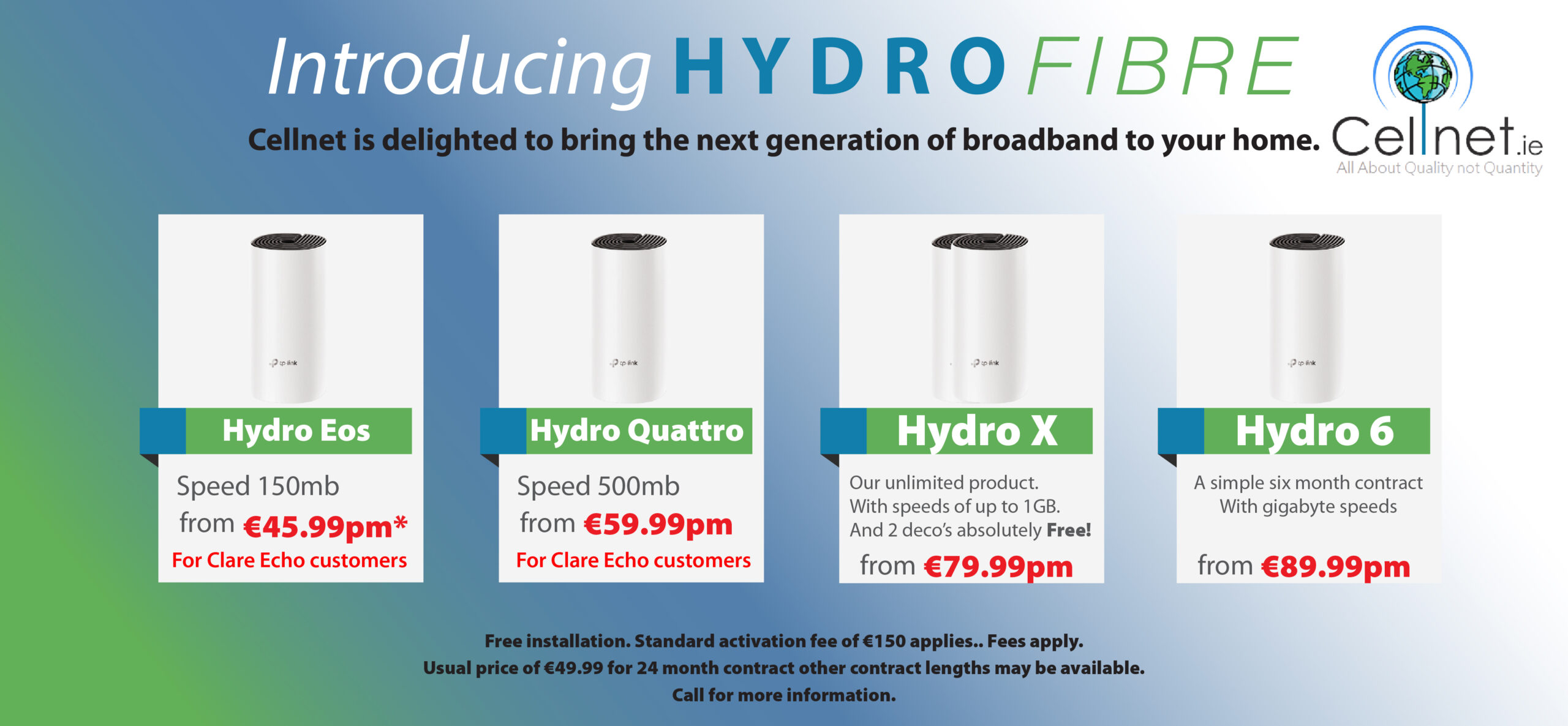 *Cllr Tom McNamara & Cllr John Crowe. Photograph: Eamon Ward
It's shaping up to a busy year for the Crowe family from Sixmilebridge in sport and politics, over the coming months John wants to see them soar.
1999's local election saw Fine Gael increase its representation by one on Clare County Council, although they held nine less seats than Fianna Fáil, it was a successful campaign for the party as it saw the first time elections of Pat Breen, Joe Carey, Tony Mulcahy and John Crowe. Breen, Carey and Mulcahy would go on to become a Junior Minister, TD and Senator respectively while Crowe is hoping come May he will be re-elected for a third term.
According to Cllr Crowe, one person in particular helped the quartet adjust to life as a local representative, that being Quin's Sonny Scanlan. "Sonny took us all under his wing and no better man," he recalled. Twenty years on, John is hopeful he may get to fill such a role for new candidates such as his running mate Garret McPhillips.

Additions like McPhillips are positive for the future of the party, he felt. "There is a very big population in Shannon, you always had three councillors in Shannon going way back to Patricia McCarthy, Sean Hillery and Tony Mulcahy, there is a big enough population there like in Newmarket-on-Fergus where you have Pat McMahon and I have been in the Bridge, you have PJ Ryan in the Cratloe Sixmilebridge area, the population is there I think the party is trying to get younger candidates and I think it is very important that you have the mix of experience of youth".
"Before I was elected it was nearly 20 years since there was a councillor in Sixmilebridge, there was no infrastructure whatsoever at that stage, I got stuck in and my door has always been open for people and I think that has a big part to play in it. I have been very lucky that I have got great support but if you're not prepared to go out and do it you won't get that support. You're a link between communities and the Council to try and help communities, a role of a councillor is a very private role, the one thing that I think would stand out I hope in my favour would be the confidentiality I have with the people that come to me and what I do".
Bunratty Castle and Shannon Airport have already been earmarked by the shop owner as areas he would be pushing for improvement on if successful in May's election plus continuing to fight for sports capital grants. "We certainly need to get more flights into Shannon that is one thing I definitely think with 95 percent of people flying into the country coming from Dublin that is absolutely crazy when we have a fantastic Airport here, we just need to get extra flights in which is very important. The people are here, the motorway is going to help but that has to be pushed through. We really need to drive the housing and I know Clare County Council has a very solid plan for the development of housing over the next ten years and I want to be there to drive that through".
"Facilities in the area for young people are not great, we need to push that through. The villages of Newmarket and Sixmilebridge, they are towns now and the infrastructure within the town itself needs to be improved, Newmarket you can see there has been so many closures, that needs to be revitalised the population is there to support businesses and the same in the Bridge a lot of them have closed down during the years, we need to support our small towns within our region".
Since 2007, Sixmilebridge's population has tripled he claimed and the first Clare councillor to serve as President of the IALG acknowledged "it will help me". "Before the last election, the areas were divided and I lost 500 votes with the parish of Sixmilebridge being divided in two. I was after losing 500 votes so you're trying to make up them, at the end of the day you don't mind what vote you get as long as you can get elected and I feel I have a lot more to give and I'd hope with the experience I have it will help".
Serving as Mayor of Clare in this Council term has been a highlight for John along with the upcoming opening of the new school building at Sixmilebridge. He has ran for the Seanad on three occasions and will wait to see how May goes before deciding whether he will go again, "I would love to have got a crack at the Seanad for a term for a new experience and I felt if I could get up there I would be able to help Shannon Airport".
Another Fine Gael candidate in the southern part of the Shannon Municipal District would be welcomed by the 65 year old. "If you look at it from Cratloe down there is only two candidates, from Cratloe up it's full, for to give the people down them a variety you have Michael Begley, Cathal Crowe but you have nearly 6,000 votes there, Pascal Fitzgerald went the last time, I would love to see another candidate down there, it would put a bit of spice into it and give the people more of a choice".
His brother Tim has recently been appointed as manager of The Bridge senior hurlers with Davy Fitzgerald as coach, John is optimistic the Crowe family will soar in 2019. "Tim has fantastic experience being a PE teacher, he is after retiring from teaching and he has that time. It is like any of the Crowes, we have been in business all our lives in Sixmilebridge and you always want to give something back to your community, that's the way I always felt with the people supporting me in the business I always wanted to give something back and I think Tim feels the same way, he wants to give something back. He has fantastic knowledge, it will be a very good setup with Davy Fitzgerald, Paddy Meehan and Timmy who is a national champion taking after his father, Tim will give it everything because any of us that have ever been involved in anything we give it 100 percent. I'm looking forward to seeing what they're going to do, I know it should be good, he's going to be trying to get Sixmilebridge to win a senior championship whereas I'm going to try get re-elected to the Council".