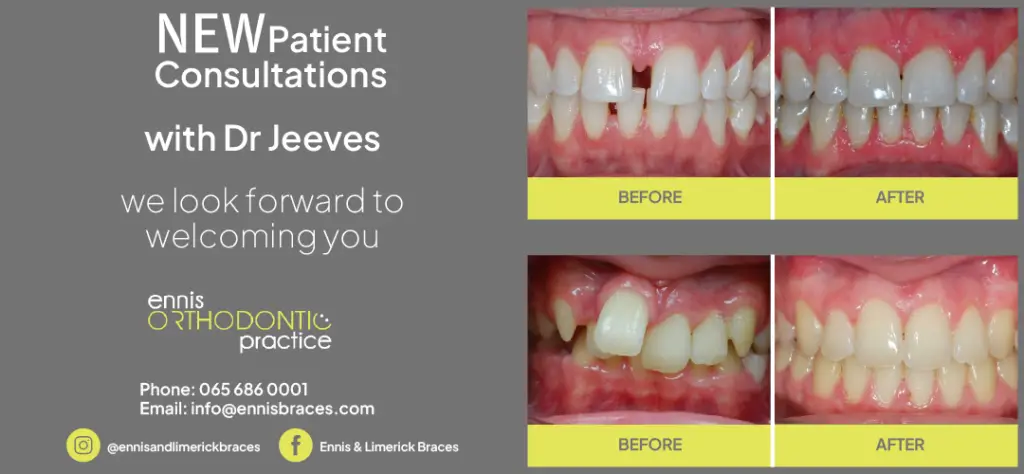 JOE BOLAND has been remembered as a visionary and innovator whose actions left a rich legacy across Co Clare.
Ballylongford native, Joe Boland left an indelible mark on Co Clare during his twenty three year tenure as County Manager, a role which is now known as the Chief Executive of Clare County Council. He arrived in Co Clare on April 1st 1960 and resided here for the next sixty two years turning down a Government nomination for a senior post in Brussels as Ireland entered what was then the EEC and is now the European Union.
He died on Thursday in his one hundredth year. At his funeral mass on Easter Sunday at Ennis Cathedral, Fr Tom Ryan described Joe as a man "of great vision" when it came to planning for the future. He noted that Joe's term as County Manager resulted in a transformation of Ennis, Co Clare and local Government. The "great faith" of Joe was also referenced by Fr Ryan who told the congregation that Joe and his late wife Catherine attended mass every Sunday in the Cathedral.
Were it not for his involvement, the Cliffs of Moher would have been sold to a German businessman in 1964. Before the arrival of a visitor centre, restaurant, shops and car park, tourists abandoned their cars on the side of the road and accessed the Cliffs via a narrow pedestrian walkway, admiring the stunning sight for free. Bord Fáilte Chairman, Brendan O'Regan alerted Boland that the German, Eberhard Kemper was looking to purchase a substantial portion of land at the Cliffs of Moher. Boland, fearing the land would fall into overseas ownership and not knowing how the land would be developed, began taking action to move it into council ownership. The Council began negotiations to buy the land fronting the cliffs and the field known as the Tower Field, with the ruined O'Brien's Tower on it. Now, the local authority owns 34.6 acres, a little over half of what Kemper wanted to purchase in 1964.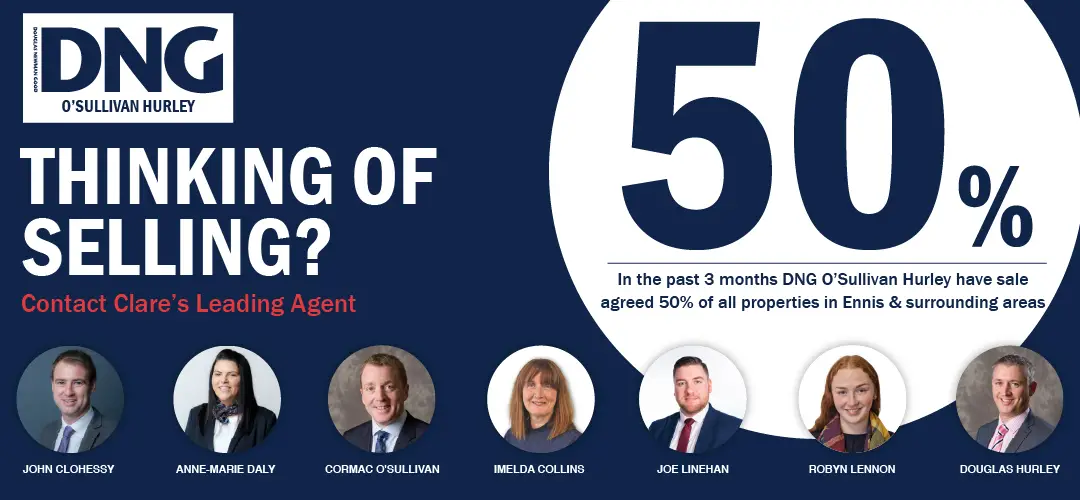 Writing in The Irish Times, Joe's daughter Rosita, herself an award-winning journalist, recalled, "My father knew that this was the vital piece of land to bring into public ownership. Notwithstanding the public right of way to the cliffs, land without access to the Cliffs of Moher view would be of no interest to any future private developer".
Tony Mulvey, covered Boland's entire term as County Manager. The ex-Clare Champion journalist said Boland's contribution to local government was "outstanding" while lauding his input in saving access to the Cliffs for future generations. Mulvey noted that developments in Ballyalla and Two Mile Gate also arose thanks to Boland. The value of regional newspapers and local journalists was always appreciated by him, Tony recalled.
During his time as manager, Mr Boland also held the position of chairman of Lisdoonvarna Fáilte Ltd from 1967-1983, director of Syntex Ireland (Roche Ireland), trustee of Clare Social Service Council (now known as ClareCare) from 1968-1983, director of Craggaunowen Project from 1972-1984 and director of Rent an Irish Cottage Ltd from 1976-1978.
At the time of his arrival in the Banner County, there was thatched houses in the Turnpike, Joe as County Manager and Ennis Town Manager led the development of four housing schemes which yielded the construction of houses in St Michael's Villas, Hermitage, Turnpike and Marian Avenue.
Tommy Brennan (IND) was an elected member of Ennis Town Council for 35 years and Clare County Council for 29 years. Prior to this, he worked for the local authority. "All during my time Joe Boland was the manager for most of the time, he was a gentleman, the greatest county manager we've had, he cleared all the dereliction in the Market, Turnpike, Gallows Hill and Lifford, he provided cheap sites for families to build homes and Council sites in those areas". He was also credited with clearing dereliction from Abbey St and Parnell St. "He said to me one time, when you're dealing with housing and you have rates you can do a lot of work when you're bringing in your own money, he said to me one time a Council without rates is going no place".
Prior to the centenary of the GAA in 1984, Joe introduced a community grant scheme in 1978 which aided parishes to put a field or community centre in their locality with funding of £9000 provided. He also spearheaded the rollout of the West Clare water scheme, one of the largest in the country at the time, connecting Doolough to Loop Head.
Clare's longest serving elected representative, Cllr PJ Kelly (FF) has long been an admirer of Boland's and said under his watch the county was the envy of most others at the time. "He was around at a challenging time and he took up the challenge, he was an innovator, he acquired lands at the Cliffs of Moher when the Germans were trying to buy lands in 1964, Joe Boland jumped them and bought it. He left a legacy, there is no doubt about it, he intervened in the Cliffs of Moher acquiring lands, but for him we wouldn't have the success today". The Lissycasey man said Joe was the first County Manager he encountered with a third-level qualification and lauded how he ran a cost-effective system. "He was ahead of his time, in the late 70s, he led a scheme by bringing in special grants for community projects and this scheme put a GAA field into every parish in the county and two into some, I won't say where. He was a motivator".
Alongside Bishop Michael Harty, Joe set up Clare Social Service Council which is now Clarecare. When the Council held the responsibility of managing the health board, Joe also orchestrated the closure of Our Lady's Hospital and the opening of St Joseph's Hospital with the addition of a church to its building.
It's almost five decades since Cllr Pat McMahon (FF) was co-opted to the Council, Boland was County Manager at the time. "He brought a very modern hospital into use and closed Our Lady's which was a decrepit horrible building. He was very innovative, very deep with a great mind. That time the councillors was a great mix of teachers, publicans and farmers, there was a great divide which is still there a little between town and country defending their own pitch, he had to bring the Council with him at a time when money was scarce. It was always a battle but he fought it well," he stated.
Interest in the arts and culture was another trait of Boland's, having served as Chair of Ennis Musical Society while supporting the Ennis Brass Band. While he is said to have almost every book and article on the French military and political leader, Napoleon Bonaparte, Joe also paved the way for the provision of the construction of the de Valera library in Ennis. This was acknowledged by former Mayor of Clare, Christy Curtin (IND), "I found him to be very courteous and progressive, I had my duels with him in the Chamber but that is part of democracy. We had a common vision, we both had the best for the county at heart. He identified the necessity for a good library service and put in place a team led by Noel Crowley".
Former Clare TD, Madeline Taylor Quinn (FG) was first elected to the Council during Boland's tenure, she and Patricia McCarthy (IND) were the first female councillors in the county and received the "utmost respect" always from the Manager. "He was an outstanding county manager with excellent foresight on the future vision for the county, he was steadfast in his approach, an extremely able public servant with an entrepreneurial vision. He inter-connected his work closely with Shannon Airport and recognised the criticality of Shannon Airport to the region".
Needless to say over a forty year period working in local government, Joe's contribution was immense. At the time of his retirement in 1983, The Clare Champion ran with the headline 'Incredible achievements of one man' with its front page story. Ennis Town Council held a civic reception in his honour in 2013, then Ennis Town manager, Ger Dollard recalled comments made at the time of Boland's retirement, "The then secretary of the Department of the Environment commented, 'If people are looking for monuments to Joe Boland, all they have to do is look around them'. That was true in 1983 and it is still true in 2013".
Joe was predeceased by his wife of 65 years, Catherine, and his brother Art. Loving father to his children Arthur, David, Caitriona and Rosita. Dearly missed by his niece Frances, daughter-in-law Anne, son-in-law Tony; grandchildren Lara, Sarah, Cian, Liam, Aoife, Lucy and Luke; great-grandchildren Bertie, Amelie and Bobby.