Joanne O'Riordan will be the guest of honour at the Clare Garda Division Youth Awards which are now accepting applications.
Over the coming weeks and into the beginning of the New Year, the search to unearth the civic and community leaders of tomorrow will be studied as part of the fifth annual Clare Garda Division Youth Awards which are sponsored by Shannon Group.
Young people from Clare who have displayed heroism in overcoming personal challenges or reached out to help others in their communities have been honoured over the past four years and judges are this year expecting the same and more again. All nominees must be aged between 13-21 and be from the Clare Garda Division. The winners will be put forward for the National Garda Youth Awards.
Cork's Joanne O'Riordan who organisers have said is "the perfect role model for the awards" will be the special guest on February 22nd at Hotel Woodstock when the winners are announced.
Joanne is one of just seven people living today with a condition called Tetra-amelia syndrome, which is characterised by the absence of all four limbs. Despite this, she has gone onto national fame, for her courage in facing personal challenges and also as a journalist and activist.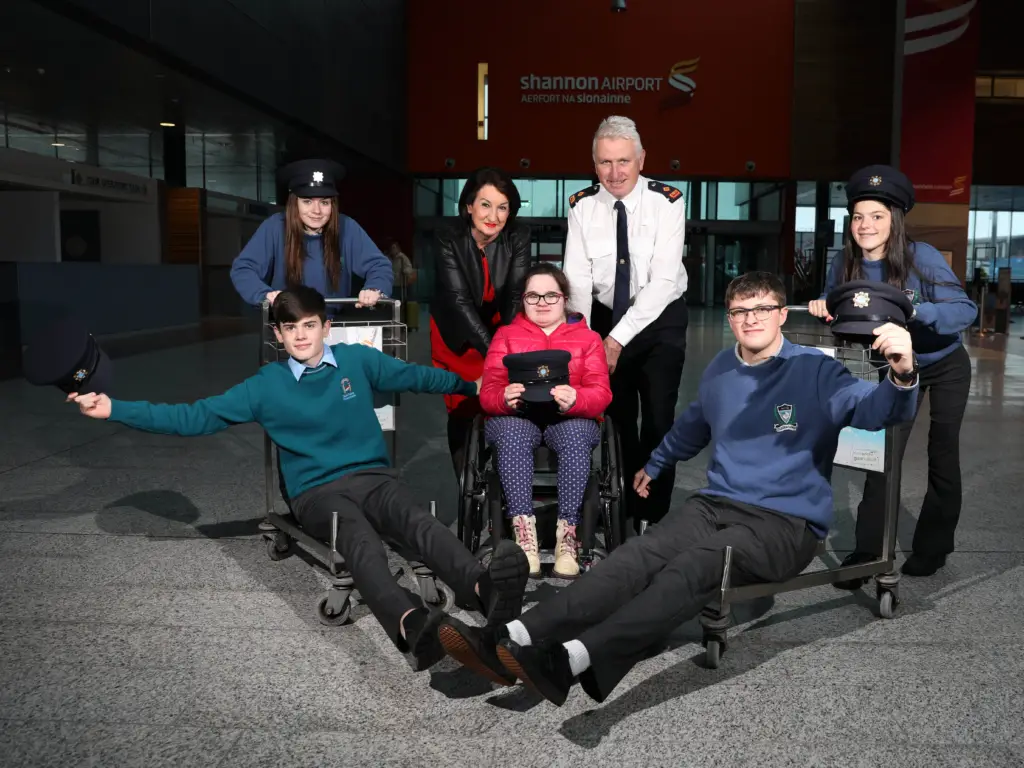 Shannon Group Chairman Rose Hynes, Ennis based Garda Supt. Brendan McDonagh, plus representatives of An Garda Síochána and sponsors Shannon Group as well as one of last year's winners, Orla Platten, who went on to win a National Award as she emerged as another Ennis and Co. Clare ambassador were present at the launch this week.
Speaking at the awards launch, Ms Hynes said that this year's special guest, Joanne O'Riordan, is an example to all as to what personal achievement is about. "It's an honour to have Joanne as our special guest. She has achieved an incredible amount and is an inspiration to all of us.
"Over the past five years, the Clare Youth Awards have thrown up many examples of strong, civic-minded young people, and this year will be no exception. Shannon Group backs many events across the region annually but it is a privilege every year to meet the up and coming leaders of our county through these awards."
The awards programme is an initiative of the Clare Garda Divisional and according to Chief Supt. Séan Colleran: "This will be my first Clare Garda Division Youth Awards but from what I've already heard from my colleagues, it's a fantastic event, with really inspirational awardees nominated. I'm really looking forward to this year's event, all the more so as Joanne O'Riordan will be our special guest.
"It should be a special night again and one that will remind us again of the incredible young people that live among us here in Co. Clare, young people who will go on to be great community leaders in the years ahead."
Entry forms for the competition are now available and can be accessed on the Garda Siochana website www.garda.ie or at the website of awards sponsors Shannon Airport www.shannonairport.ie