Joanie Madden has been named as a recipient of the prestigious National Heritage Fellowship.
Over the past thirty six years, Joanie has been the leader of the internationally renowned Irish Music and Dance Ensemble, Cherish the Ladies.
Last week, she was presented with a National Endowment for the Arts' National Heritage Fellowship, the highest honour that the United States bestows upon its folk and traditional artists.
She is one of nine individuals, "national living treasures" chosen from across the nation. Those chosen receive a one-time-only Fellowship in recognition of their lifetime achievement, artistic excellence and contributions to the nation's cultural heritage.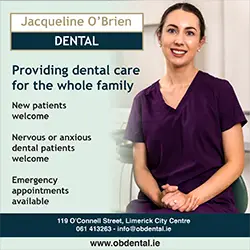 In 1984, Joanie became the first American to win the coveted Senior All-Ireland Championship on the whistle at the Fleadh Cheoil. In 2015, she was named Clare Person of the Year by the County Clare Patriotic, Benevolent and Social Association of New York at their 127th Clare Ball for all her musical accomplishments.
Considered to be one of the greatest musicians and personalities in the history of Irish traditional music in America, Joanie was born in the Bronx and is the second oldest of seven children raised in a musical household.
Her mother Helen Meade hails from Miltown Malbay and her father Joe, an All-Ireland Champion accordion player, was a native of Portumna.
Well-wishes from Miltown Malbay have been extended to the musician since her selection became known.