Alex Morey's return to the Sixmilebridge team in 2019 was instrumental in them getting their hands on the Canon Hamilton for the fourth time in seven years.
Following the death of a close friend, Alex decided not to play hurling in 2018. "We had a tough year in The Bridge in 2017, I just felt taking a year out was the right thing for me to do at the time, to get myself right really," he told The Clare Echo.
"It's great to be back," he exclaimed following Sunday's success over Cratloe. "To be fair to the management and the players, I came back in drips and drabs this year, I was there sometimes I wasn't there other times and they let me gone on like that for a while and then around June I said 'right I'm going to have a cut at this', it's great to be back. The GAA for me this year is more social, you're going down training, having the craic with the boys and to get the win at the end of the year is even better".
"I'm just enjoying this year, it's something Fitzy tries to get into our heads, that there is no pressure. There's a lot of worse things out there with people being sick and young kids being sick so we're out here trying to express ourselves and it has worked well for me this year, go out and have a bit of fun, thankfully it has gone to plan".
Removing the pressure aspect has helped the 2014 Harty Cup winner rediscover his love of the game. "To go down training every day, there's always laughing and joking. I don't put pressure on myself anymore, maybe when I was younger there was a lot of pressure and I might get nervous, I'm more excited these days to go out and play, we've all done it since we were three or four years of age, it's something we all love doing".
Most players in the lead up to big games try to avoid the build-up and frenzy that comes with it. However, the twenty four year old had to play his part in putting up bunting. "I have to give the mother a hand like, she wouldn't let me get away without it. It's all part of it, it's a whole community, you see it here and you see it at home, it's not just the players, it's the parish that really buys into it and that's one of the best things about it seeing your friends and your family on the field".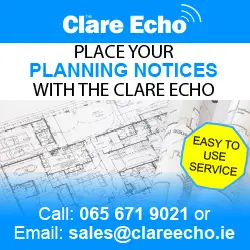 Winning his fourth Clare SHC medal at the expense of Cratloe he said was "the sweetest one yet," but maintained the rivalry aspect didn't cross his mind leading up to the throw in. "There is a lot of good banter between the two parishes but not something I thought of myself personally, if you're going out like that you're playing with a bit of fear, we know they could have done serious damage but thankfully the boys at the back, I think a lot of people wrote them off to be honest because Cratloe have a serious forward line but that was the winning for us, our seven backs really stood strong today".
His forty four point tally in the championship was one off Peter Duggan who claimed the top scorer award, however Alex was happy to be in the reckoning alongside the All Star. "The next challenge now is to give Munster a rattle and keep it going again". But before talk turned to Munster, Morey was keen to celebrate, "If anybody wants to come down, there'll be a party for three days, I'll buy them pints and everything".