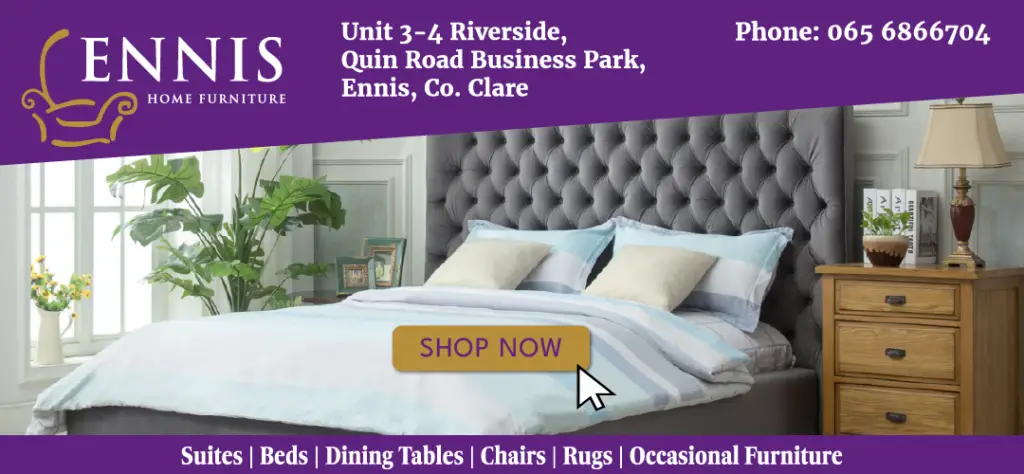 *Hurlers TJ Reid of Kilkenny, left, and Tony Kelly of Clare with their PwC All-Star award during the PwC All-Stars Awards 2022 show at the Convention Centre in Dublin. Photo by Ramsey Cardy/Sportsfile
RESPONSIBILITY OF minding Tony Kelly's ever growing collection of All Star awards lies firmly with his parents, Donal and Moira.
On Friday, the Ballyea man joined Brian Lohan and Jamesie O'Connor at the top of the list of Clare All Star winners. David Fitzgerald became the first member of the Inagh/Kilnamona club to win a coveted All Star with Shane O'Donnell of Éire Óg also getting his hands on the accolade for the first time.
Speaking at the Convention Centre in Dublin, Tony expressed his delight that Fitzgerald and O'Donnell were also recognised. "It's always nice at the end of the year I suppose when there's individual awards, it's an unusual night in that you get to spend it with lads from other counties that you spend the full year training and plotting for and going to battle against, it's a good night and I'm delighted for the couple of Clare lads that picked them up".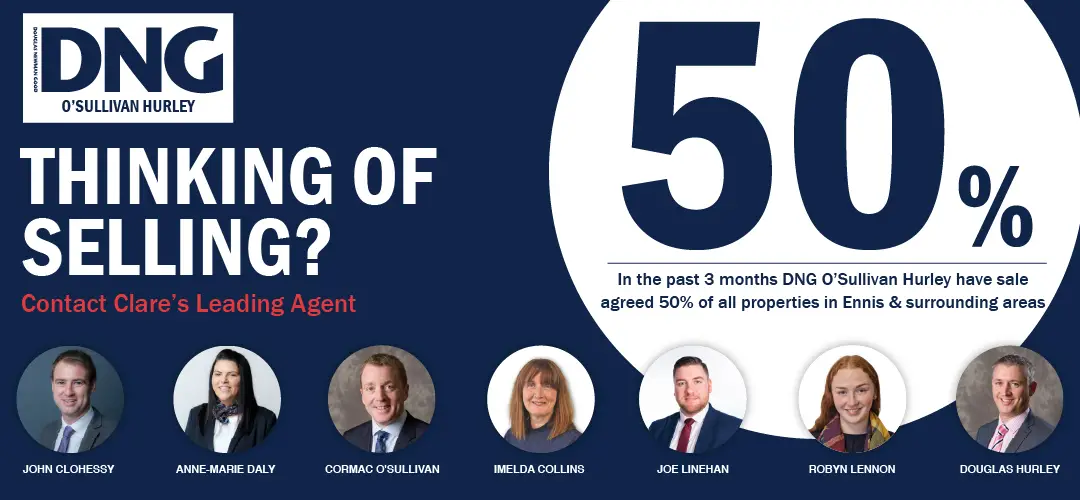 Though delighted for the duo, he wasn't surprised. "I thought the two boys would definitely get one, Fitzy and Shane had excellent years, it's special for them, it's their first, I'm delighted for them, it's great to have the night back with everyone together, the last couple of years has been unusual with no event".
Kelly added, "The awards are nearly more for the family than anyone else, they are probably happier than the players collecting them, it's a bit of recognition for them, the awards will probably be in their house forevermore when lads move out they probably won't be bringing them with them, it's more for them than anyone else".
On the whereabouts of his expanding All Star collection, Tony said, "They're in the home house, they're keeping doors from closing, the mother and father will be looking after them, it's more for them than anyone else".
For Kelly to win the All Star and Paul Flanagan to be nominated at corner back served as "a big week for the club" off the back of Ballyea's fourth Clare SHC title. "In Ballyea we've been lucky than in the last five or six years we've happened to get our hands on four of them, it's massive, we're in a golden period for our club which is mighty, we're under no illusion that it will turn and we'll be fighting to stay senior in a few years, we're trying to enjoy it, it's massive winning with your club, it's where we all start and where we all finish".
Focus is firmly on Ballyea for now but Kelly & Co will be returning to Brian Lohan's set up once their club commitments conclude. "Every management up and down the country is planning and probably have lads back in the gym preparing for next year, with the split season if you went from now until April that's when the first championship game is, it's only five or six months away so it's coming thick and fast, it's one to look forward to and one to relish especially in Munster you need to hit the ground running and get up to Limerick's standard and then you've everyone else in Munster trying to chase them".
On Clare's targets for next year, the St Flannan's college school teacher outlined, "We're trying to improve, we weren't happy with the way the year finished, we took a lot of positives especially our Munster campaign which was quite good but we didn't get over the line in Munster and we have to learn from that for next year, Limerick have set the standard the last five to six years, it's up to us and the chasing pack to catch them, that's the nature of sport and why we're all addicted to it and motivated by it".