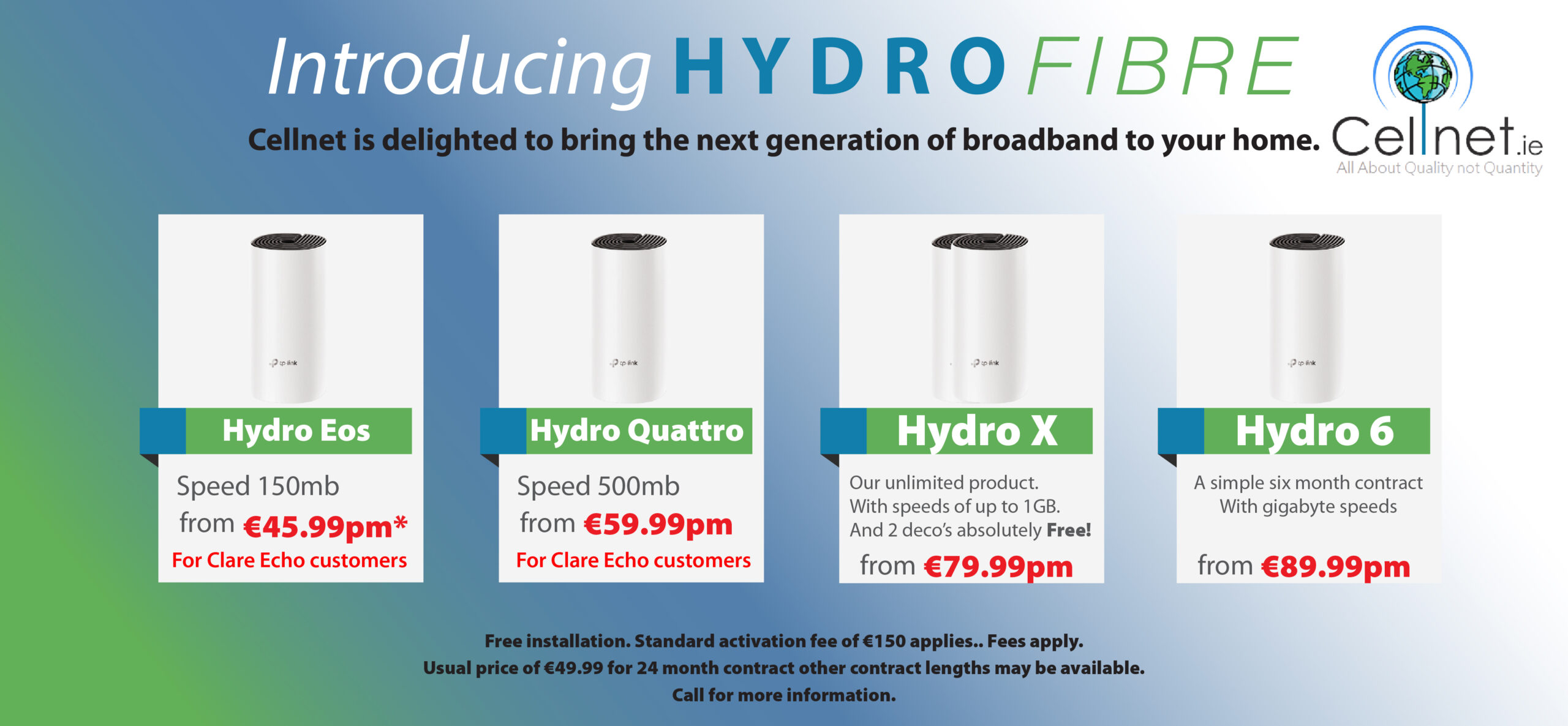 *Rory McGann. Photograph: Burren Eye Photography
Awarding penalties and a ten minute sin-bin will be the big change to rules in an attempt to curb cynical play from defenders as the Allianz National Hurling Leagues commence this weekend.
Following the introduction of new roles at Congress, any defender deemed to have prevented a goal-scoring opportunity inside their own 20m line or semi-circle ark by trying to deliberately pull down an opponent, to trip with their arm, leg, foot or hurley or to use their hurley in a careless manner will result in a penalty and a player spending ten minutes in the sin-bin putting their team to fourteen players for this period.
Approximately 32 referees are on the national panel that will be selected to officiate games during the Allianz National Hurling League. Rory McGann is the only Clare representative among them, he explained that online video sessions have seen match officials try to agree on a level of consistency what qualifies as a goal-scoring opportunity. "Some people were concerned it was a bit harsh but the main objective is to tidy up the art of defending and to get rid of the cynical play, there was some high-profile pull-downs and to try eradicate those from the game is the main gist of this".
Weekly meetings have been held by inter-county referees and Croke Park, a session for umpires was also held on Monday to discuss new rules. "We have kept in touch over Zoom, like most teams we're Zoomed out but we haven't had opportunity to do challenge matches, I was booked in for a few challenge matches but they had to be cancelled. The Munster U20 final on the week before Christmas was the last game I refereed, there will be a bit of getting used to this but we're doing everything we can to try and prepare and be as consistent but it will take a couple of games to get used to it".
Talk of cynical fouling in hurling has intensified in recent seasons. "There has been some high-profile ones in the last couple of years, I would have preferred if it was left alone but it is not for me to decide the rules, Congress decided it was the appropriate course of action and our job is to implement the rules," McGann stated.
Some grey area still clouds the criteria for denying a goal-scoring opportunity. "If I grab somebody's jersey going through or if I can get close enough to push them over or to take their hurley out of their hand and throw it over the fence, that is not going to be a sin-bin or a penalty, there are some inconsistencies but it was decided these were the main three so they will be the only ones to decide a penalty or a sin-bin," he explained.
In gaelic football when a black card is awarded for a cynical foul, the referee will flash the notebook. In hurling there is no black card so match officials when about to send a defender to the sin-bin will first award the penalty and then revert to the player take their name, show a yellow card and point them to the sideline. When the player returns after their ten minute sin-bin, if they receive a second yellow, they will automatically be red carded.
Off the field, team mentors at inter-county level can also be disciplined with red and yellow cards. The Newmarket-on-Fergus man stated, "The yellow and red card for team officials hasn't been there before, previously if someone was acting the maggot you would have a quite word or ask your fourth official to have a word with a manager, now you can go over and issue a yellow card warning to anyone on the sideline for things like unauthorised incursions, consistently challenging the authority of the match officials, when you give the yellow card everyone will know they are on a warning and then obviously if they commit a more serious infraction you give them the red card and they are removed from the pitch enclosure".
A greater focus on player welfare will be evident in games, Rory believed. "Heretofore we've had the temporary blood substitution which meant a player could be treated off the field of play and another player brought on as a temporary replacement which wouldn't count as one of their five substitutions. Now we've a head injury rule so it will work the exact same as the blood substitution rule, if the referee deems a player might need some assessment or that they've got a blow that they are particularly concerned about then that player can go off as a temporary substitution and they will be assessed similar to rugby and the team doctor will check them out before they return to the field. There is huge emphasis at the moment on player welfare, historically a player who got that type of blow would have been encouraged to stay on the field and take the hit for the team literally but now the referee can ask they go off and be checked by the team doctor. The same with the blood sub, the player can stay on as long as is needed and it doesn't count as a substitution, technically they could come on in the first five minutes and stay on for the whole game and it wouldn't count as a substitution".
A lecturer in ICT and digital education at Mary Immaculate College, McGann also noted that the advantage rule has been "tidied up a bit". "Congress have decided that instead of playing the advantage rule the whole time, the advantage can only be used if there is a clear goal-scoring opportunity or if there is an opportunity for the team in possession to capitalise on time and space, there is some concern that this might lead to quite a lot of frees so it will be interesting to see how it is implemented. Most people would understand that the wing back coming out on his own 45 line has no real advantage, just give him the free and if they have a long-range free taker he can put it over the bar or they can drop it in around the goalmouth.
"There have been some scenarios when people tried to play advantage when it wasn't on and people got turned over and it was put over the opposition bar when really the defender should have got the free so giving the free straight away is what we'll be encouraged to do in those areas is to give the free to the defender straight away and only play advantage when there is clear time and space for the team attacking otherwise the free will be the advantage. Most teams have a fairly prolific free scorer now, if they put it over the bar the general perception will be that it is the advantage. We're used to putting the hand out and allowing five seconds but you will probably see less of that now and referees will blow for the free straight away. Obviously there will be a balancing act, the purists will want the game to flow and the freetaker will want the free so it will be interesting to see how it is played out".
Interfering with frees or puckouts will also be punished, he flagged. "The likes of Jason Forde or Peter Duggan would have a low trajectory on their frees and they have been blocked down on previous occasions because the person standing from the free is too close to the free, they might be waving the hurley or looking to put somebody off with verbals. If that is happening in a game, it will be brought forward 13m".
At club level, a new rule will allow teams that field with thirteen players to finish the game with this number, barring no player gets sent off and still be awarded the win. "Normally a team could have started with thirteen players and if they hadn't a full fifteen by half-time they would forfeit the game. Now if you have thirteen the final score will stand in that game".
While McGann is the only Clare official on the National Panel, Niall Malone (Éire Óg), Jarlath Donnellan (Wolfe Tones) and Joe Mullins (Clonlara) are on the provincial panel for hurling with Niall Quinn (St Josephs Miltown) and Chris Maguire (Wolfe Tones) on the football equivalent. He commended the Clare County Board and Damien Fox for continuing to put forward Clare referees for selection on these panels.
This weekend, Rory will be acting as linesman for the clash of Tipperary and Limerick. He is hopeful of receiving high-profile contests as the season progresses. "I'd be hoping to be involved in Division 1 games this year, having been involved on the panel before I got injured two years ago, it was a little bit disappointing with the injury not to have made as much progress as I liked. Once the League is over, Croke Park will sit down and select their team officials for the championship panel which will depend on your league performance and the fitness assessment. You have to ref whatever game you're given no matter what level it is at, it is an important game for the teams lining out and it's important to put your best foot forward in those games. I've been lucky to have a lot of provincial stuff done, the senior club finals, U21, minor, did my second minor before Christmas and I've two county finals done which was great to get to do. I have a good team of umpires with me and I think they will be crucial with the new rules and the system of decisions, it is a team effort, if we can get as many of the decisions right in whatever game we're given you will put yourself in the reckoning".