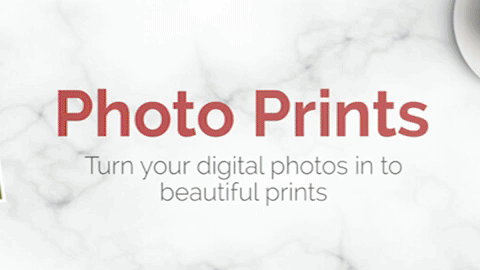 *Eleanor Dagnell Wise. Photograph: Orla Begley
On February 15th, Eleanor Dagnell Wise took to the steps of the Daniel O'Connell monument and stood for hours on her own demonstrating for climate action to be taken, on Friday she was joined by over one hundred students engaged in their day of action.
A sixth year student at Coláiste Muire, Eleanor has been a central part of Fridays for Future Clare as they skip school to highlight climate change, in the space of seven months the numbers alongside her continue to expand.
Over the course of Friday's day of action, more than 200 Clare students were involved in different events across the county, the most significant event being organised in Ennis.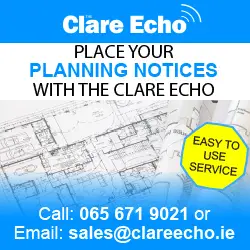 Of the growing numbers involved, Eleanor said, "It's great to see, it proves that one person can make a difference, you make one step and stand at The Height alone one time and then the next time you've fifty people and the next over 100 coming throughout the day".
She took all of Friday off school as one of the main organisers of the demonstrations. The narrative that teenagers do it for a day out of the classroom is inaccurate in her view, "People were coming on and off throughout the day. Despite what people say people do want to attend class so there is a lot of classes they wanted to get back to school for and they just come back for their lunch break or after school".
As they concluded their street classroom at The Market, the amount of students that walked past was higher than the sum total of those preparing to march to Aras Contae an Chláir. Eleanor told The Clare Echo that their main aim at present is to try get the whole student body of Ennis behind the cause. "We're trying to get our own peers involved, people think 'I'm too cool for this, it's a bit silly' but a lot of the time people in the classroom say 'that's great I'll come out and join you sometime' but they never do. It might be a bit humiliating to stand in the centre of town with a poster, every teenager is self-conscious but if you really care about the planet and humanity it's important to do it".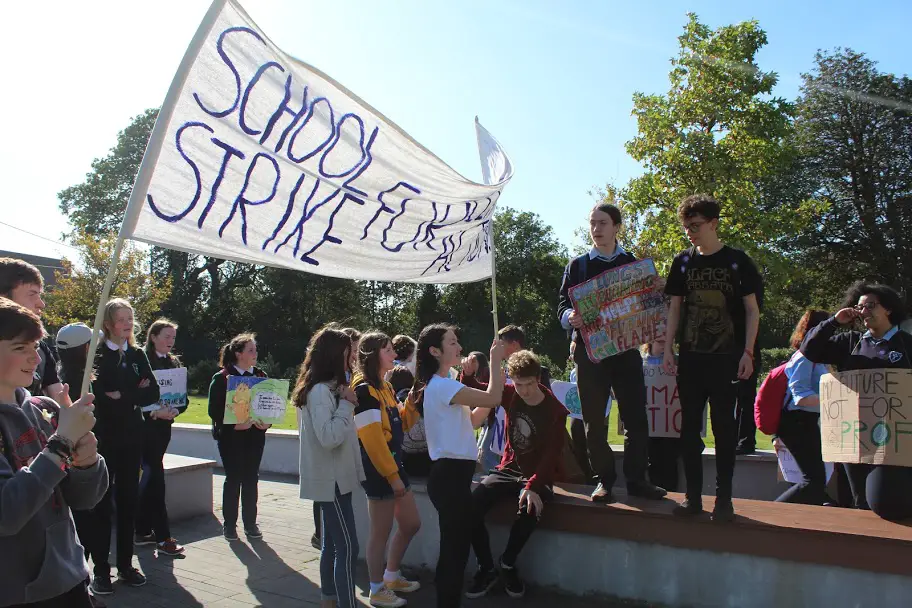 One parent gathered in the crowd suggested a future Taoiseach may be among the strikers. The Ennis teenager has regularly had to answer the question if politics was a potential career. "People ask me a lot of the time would I go into politics, I'm not really sure, I'll see where life takes me. The thing that upsets me about is people say 'oh you'll make these changes when you're a politician' but we don't have time for that, it will be a while before I become a politician if I ever do and we've ten years before climate change becomes irreversible, I would really worry about that".
Engagement with the Coláiste has been very positive when it comes to facilitating the strikes according to Dagnell Wise. "It shows to the schools that you do get rewarded for being active and participating in this movement, any schools that have had negative opinions of this strikes can see positive things come out of it and most of the people that have organised the strikes have improved their skills as a student, we've been writing speeches and making impromptu speeches so it all benefits us as students. Our school has realised that so that is why they support us".