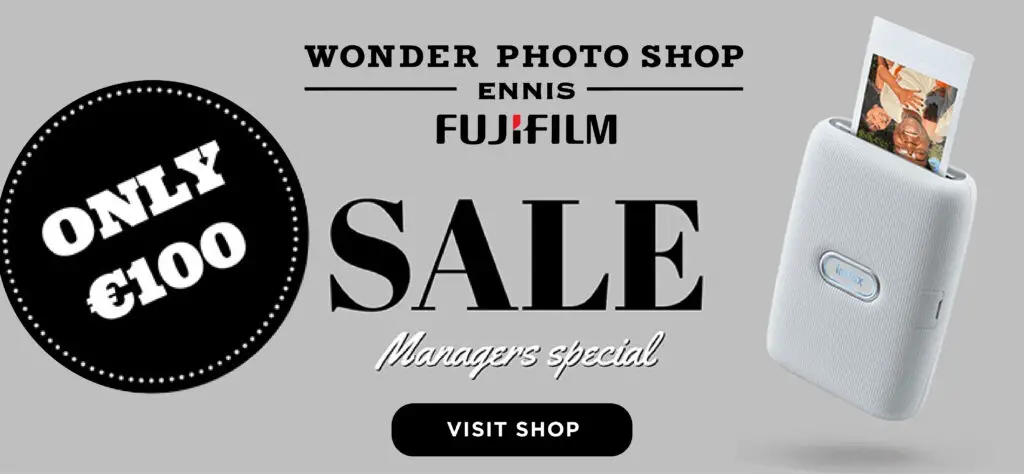 *Frank Melody on the family farm in Bunratty. Photograph: John Mangan
A global pandemic is not the typical time an individual would choose to start a business but for Frank Melody it has proven to be a successful starting point.
Plans have been thrown into disarray for people all over the world as a result of COVID-19. A three month travelling stint in Central and South America went out the window for Frank Melody in March, the extra time on his hands and money in the back-pocket prompted him to follow through on something he has been passionate about for some time. From here, Melody Farm Pastured Eggs was born.
Recent weeks have been devastating for businesses. As one of the newest enterprises in Co Clare, Melody Farm Pastured Eggs have had nothing only a very positive outlook to report on aided by the time on people's hands and the avian flu. "It probably has worked in my favour, both myself personally having the time and also people seemed to be using an awful lot more eggs during the lockdown because they are not going out to eat food. The amount of people baking and putting banana bread up on Instagram, if anything it had a positive effect which is fairly unique considering most businesses have been struggling".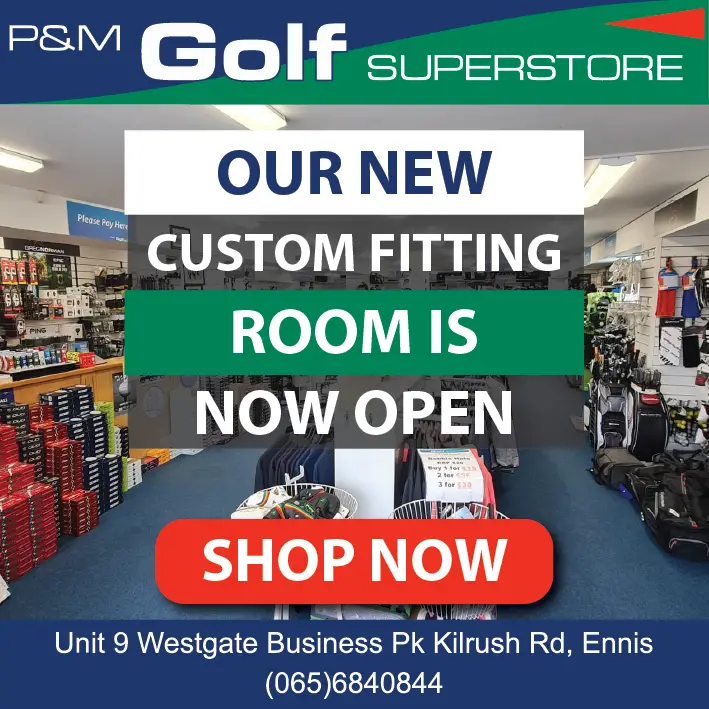 Although he hadn't been plotting setting up a business for months on end, Melody has always been passionate about pastured eggs and has seen the success of his father JJ and brother Joseph on the farm while the support from his mother Ann has been a constant. "For the last few years I've been following a guy called Joel Salatain in Virginia in the States, he owns Polyface farms, it is a regenerative farm and it's all about direct sales to customers in his locality, it is like cutting out the big food business. I've been following him for a good few years on YouTube, listen to his podcasts and read his book. He was always a big advocate that pastured eggs were a far better egg in nutrient profile, taste, texture, everything and they were quite profitable".
An egg mobile which took two weeks to build has been set up on the Melody's Bunratty farm, it is where the 402 hens will lay eggs and also sleep. Frank linked in with the innovative Swedish farmer, Richard Perkins when planning the structure.
Market demand exists for "a high quality, farm fresh good," the Munster minor hurling championship winner maintained. "If you go into supermarkets and you see free range or fresh farm eggs, to be honest, the labelling and packaging is very misleading, that product is coming a long way to get to your table".
Examples of such an appetite in Co Clare according to the Newmarket-on-Fergus native, "People are becoming more food and health conscious, you can see with the likes of Sweet n Green in Ennis because it is healthy good food with a lot of produce supplied within a local radius, a place like that would inspire you because when you see the uptake there is no reason to say it wouldn't be the same for my eggs".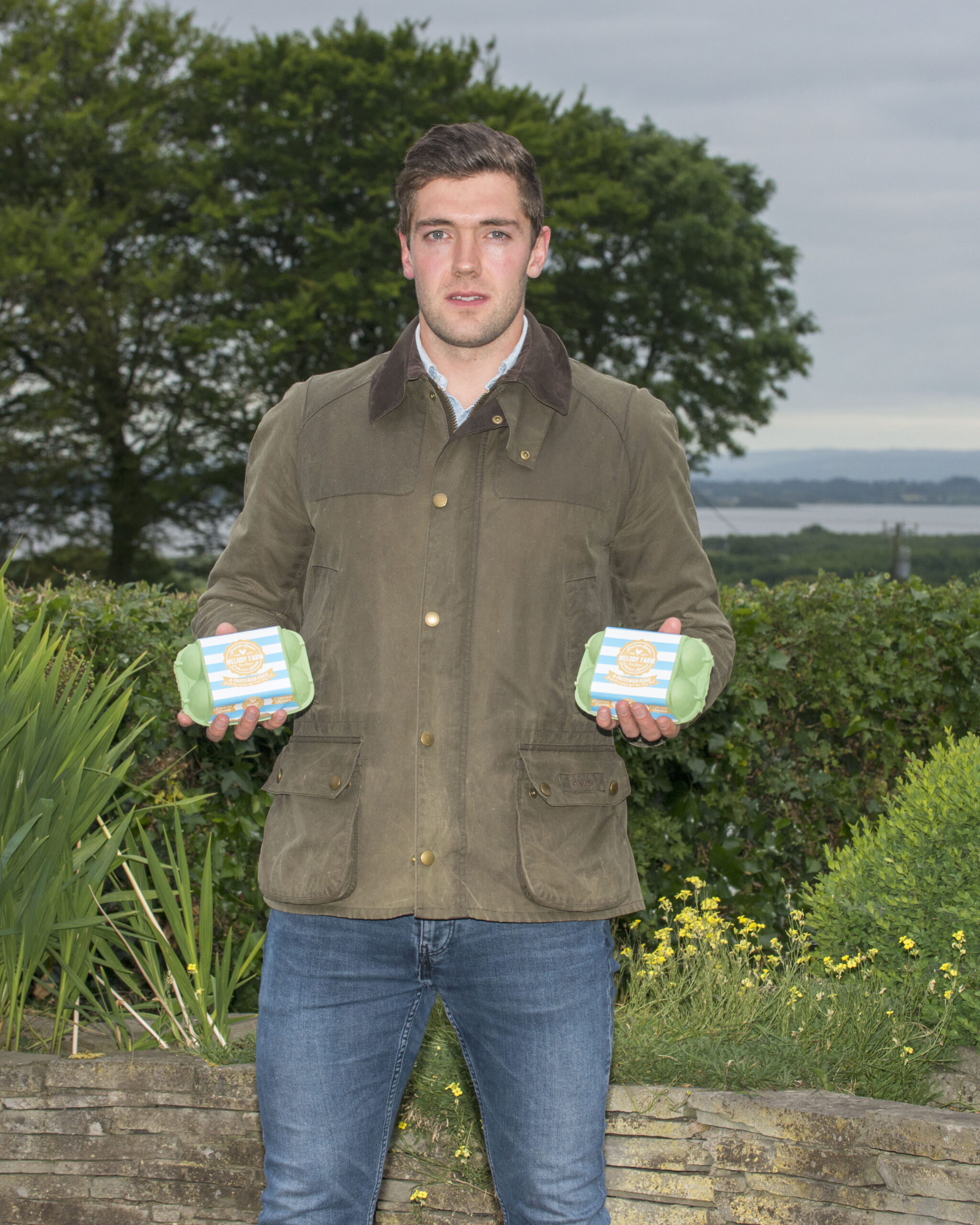 Only approximately three people in the country sell pastured eggs. The twenty seven year old explained why this is more appealing that free-range eggs. "Pastured is grass-fed, the hens are in their most natural environment, they would be eating grass, insects, feed and whatever foraging they can do. The normal free-range or caged, they don't get the same access to fresh grass and you will see that in the texture and the taste of the egg, there is a different nutrient profile with less cholesterol in the pastured egg, higher vitamin D because the hens are constantly out in the sun and they are moving so they are healthier in general.
"There is an ethical element too, the mortality rate with pastured hens is far lower than it would be for caged or barns, it's a double whammy and is ultimately regenerative agriculture. Even the egg mobile we have it actually fertilises the ground, when they are inside the egg mobile at night, the whole ground floor is meshed so their droppings go straight down to the ground, it builds up a fertile top-soil plus the hens fertilise the ground as they move along, they pick up a lot of the worms and the like that would make cattle sick. Hens are moved regularly so they don't pick up the parasites on the ground themselves. I don't give them any doses or antibiotics or anything like that because there is no need because they move so regularly, pastured is grass-fed in its most simple form but there is a whole other element".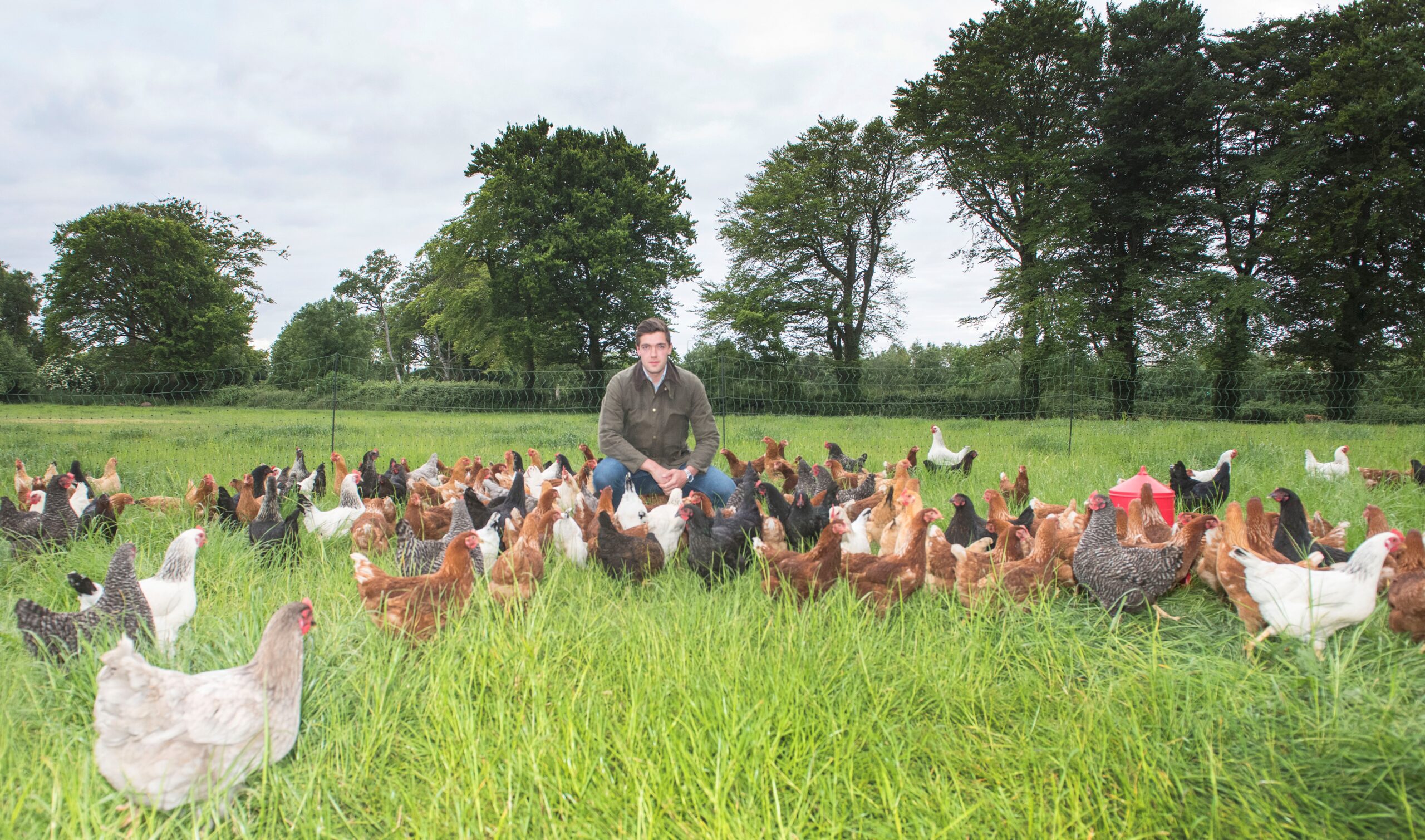 Melody Farm Pastured Eggs is also unique in the sense of an agriculture business in that it is utilising social media to drive direct sales to customers. "People like the idea of knowing where their food comes from and it very easily done over social media. It is one great tool, there are a lot of negatives with social media but for businesses and especially small businesses you can really gather momentum quiet quickly through social media if you do it right and try to get your brand done properly you can get a lot of steam".
So far, the regenerative form of agriculture has built up plenty of steam, less than eight weeks since it began the Bunratty based business is beginning to supply to businesses across the county on top of their direct sales from the farm.