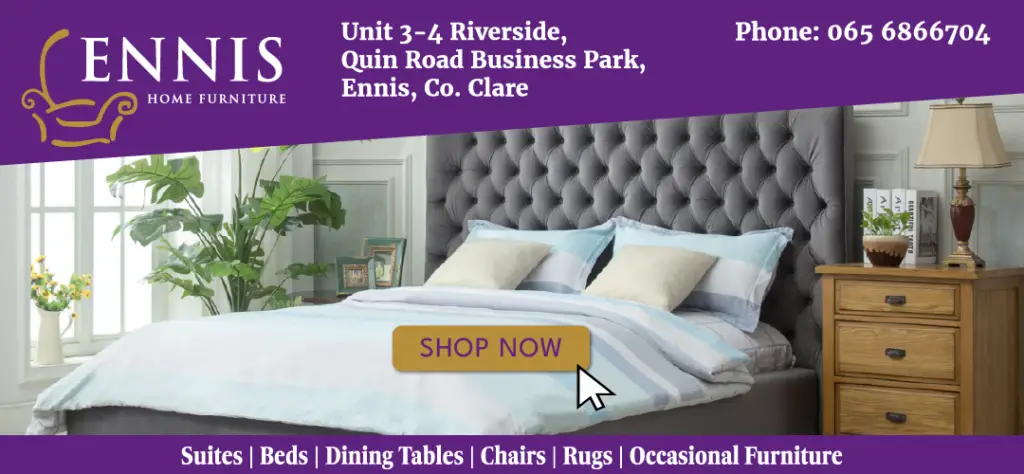 *Tony Kelly hits a trademark score off his left side. Photograph: Gerard O'Neill
BALLYEA'S HURLING FIELD was not just where one of the country's finest hurlers Tony Kelly honed his craft but also the spot where his greatest friendships and bonds blossomed.
Growing up, the field was the meeting point for Kelly, Jack Browne, Gearoid O'Connell (Gudgy) and Joe Neylon where multiple battles were had during their school holidays dabbling in different sports.
This was central to Tony's development as one of the best Clare hurlers of all time as it allowed for the basics to be perfected and of course it was aided by hopping off some of the masters of the dark arts such frequently.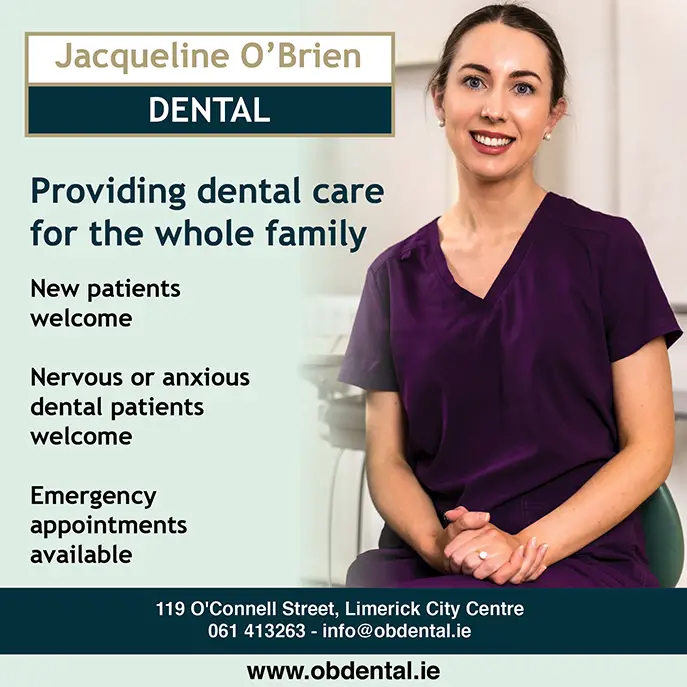 Now twenty eight years old, he turns twenty nine in a fortnight, Tony recalled that being in the field so often was an integral part in his progression. "The biggest thing for us I suppose in Ballyea was just getting down to the field, practising the basics in terms of striking on the run, left and right, that was the biggest thing for us, we just spent hours at the field doing the basics, I suppose when you're at the field then you're working on things without realising it like the running, sprinting, jumping, that comes from other sports because we weren't just playing hurling at the field, if it was rugby or soccer, whatever it was we were just here constantly".
Though it sounds simple, he pinpointed the ability to strike the ball off each side as the most important skill for young hurlers to master. "Basic skills was the big one, S&C wasn't as big when we were U15 or U16 back then, when we were that age it was mainly all hurling, that's what we did, there was no such thing as an S&C programme until you got in to a minor squad, I always say to young lads if you have a basic skill of hitting left and right it's a massive one that you can rely on and you don't have to go chasing it when you're older".
Undoubtedly when it came to hurling, Kelly ranked superior but when the hurleys and sliotars were put down and the oval rugby ball thrown into the mix Gudgy and Jack Browne would come into their own, their love of tackling shining through. "Gudgy would have been very good at the rugby, Jacko was handy at it too, they were very good at the rugby, soccer Joe Neylon I thought he was very good at the soccer, at underage we were all half afraid of Gudgy until we started getting a bit older. It's a local thing, you'll see it at every club, if you go to the GAA field in the summer, at mid-term break or after school it's probably the best thing you can have is a community field or a GAA field where lads can go and literally play whatever sport and enjoy it".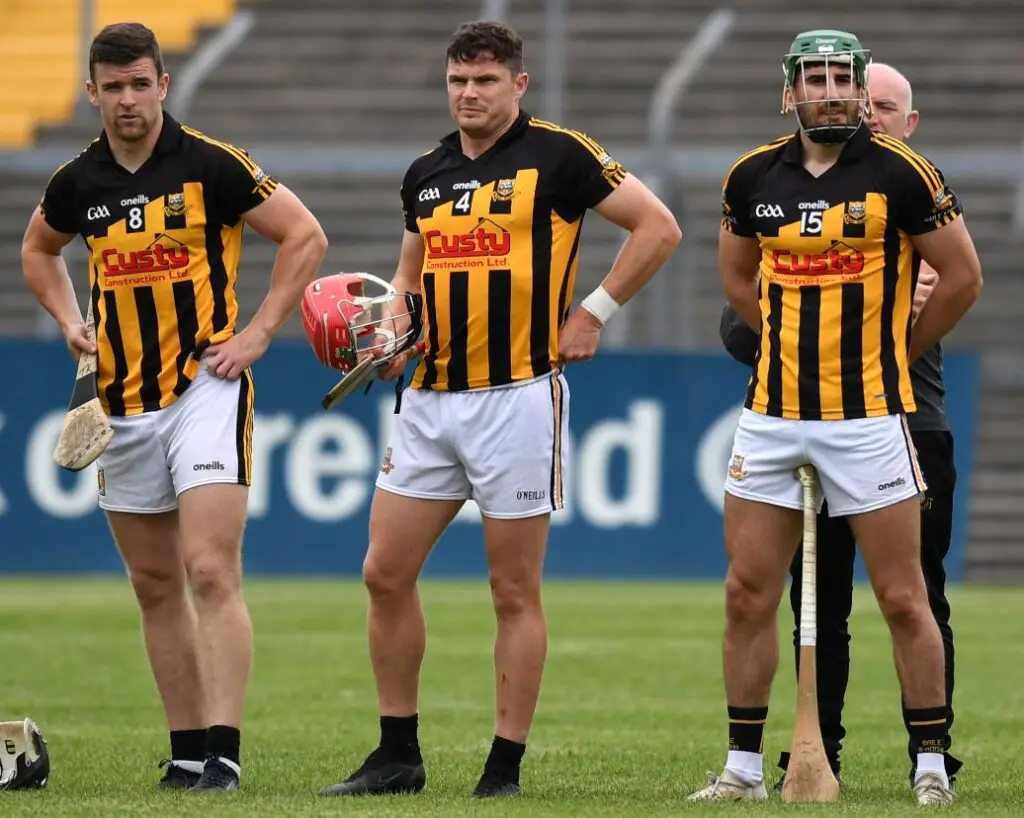 So it comes as no surprise that getting to line out in another Munster club final is made more special for the four time All Star that he gets to do so alongside his best friends. "I know it's a cliché about the club but you play most of your hurling with the lads you grow up, it's huge. I remember in 2016 there was such a huge buzz about going to Thurles for a final because we were never used of playing outside Cusack Park, to be heading back there again is massive. As well as the team, it's a massive day for lads in the parish that never thought they would see Ballyea win a senior championship let alone get to a second Munster club final, overall a massive day out for the club and hopefully we can go one step further and make another bit of history, it will be tough work but one challenge we're looking forward to".
Returning to the provincial decider, the club's second, is an occasion to savour. "We had a good win the last day against Finbarrs, since we won the county final we were looking towards the semi-final and it was probably the good side in terms of a semi-final because obviously the standout game was Na Piarsaigh and Ballygunner on the other side, delighted to get over the line and it does shorten the winter for us getting to a Munster final, we've been there before a good few years ago and were eagerly waiting to get back there, it's a big day for the parish and the community, we're really looking forward to it".
That "standout game" was watched by Kelly after Ballyea's one point semi-final win against St Finbarr's. "We're under no illusions, we played them in 2018 and last year, they gave us a lesson in the Park last year in terms of movement, hurling and what they can do if you stand off them. Na Piarsaigh gave them bags of it in the first half and looked very good but in the second half Ballygunner came out and took over, they're like an inter-county team and we know we're up against it, we're plotting away on our own setup, if we focus too much on them things can go pear-shaped for ourselves, there's obviously a few of their lads that we will focus in on but other than that we'll focus on ourselves and see how we can hurt them. This time of year, the weather is drastically changed and that really kind of helps the underdog in terms of evening the playing field, we're looking forward to getting out and doing ourselves justice which maybe we didn't do last year".
Seventeen points separated Ballygunner and Ballyea in last year's quarter-final but Tony was out of action after undergoing surgery on his ankle. His absence from the field prompted the secondary school teacher to assume a coaching role within the club setup.
Key to Ballyea's now regular appearances in the Munster championship has been the addition each year of fresh talent with Mossy Gavin, Aaron Griffin, Peter Casey, Morgan Garry and Cathal O'Connor pushing to feature in their first provincial club final. "We've bolstered the squad since, every year I suppose we found young lads coming into the panel whether they are on the bottom end of the panel or coming in the last couple of years, the squad has changed since we were last in a Munster Final in 2016 and there's been a lot of turnover, lads retired, left and a few lads have come in that weren't there since 2016 which also helped the squad in comparison to last year. I know we won the county championship last year and I suppose we've added three more new bodies to that which is massive especially to squad depth, we definitely have unearthed talent both at the back and also scoring forwards which is huge, you need to be adding a couple of lads in the forward division and back division nearly every year if you can out of minor".
A move into coaching is almost inevitable post playing but Kelly lets out a laugh when asked if his stint on the sideline whetted the appetite to stay involved in this capacity down the track. "You'd always be involved in hurling regardless, when you're playing especially with the club you'd be helping out especially if it's an underage team if someone asks you to get involved you will go and do a bit of coaching, I suppose with Flannan's you're coaching every year whether it is with U15, Dean Ryan or a Harty team, it's something I enjoy, I probably enjoy it more if I'm being honest with the younger teams in terms of seeing lads develop from U14, U15, U16 right up to minor and seeing the progression in them is a lot more evident when you're training them than what you'd maybe get out of a senior player, it's something I will probably look into after I'm finished but I'm hoping that won't be for another few years".
Not alone was a one point win the reward for overcoming the Cork champions but the former Hurler of the Year also managed to pick up a nice gash on his forehead and a few stitches to boot but not eye-catching enough to receive much sympathy or comments from his long-time partner, Naomi.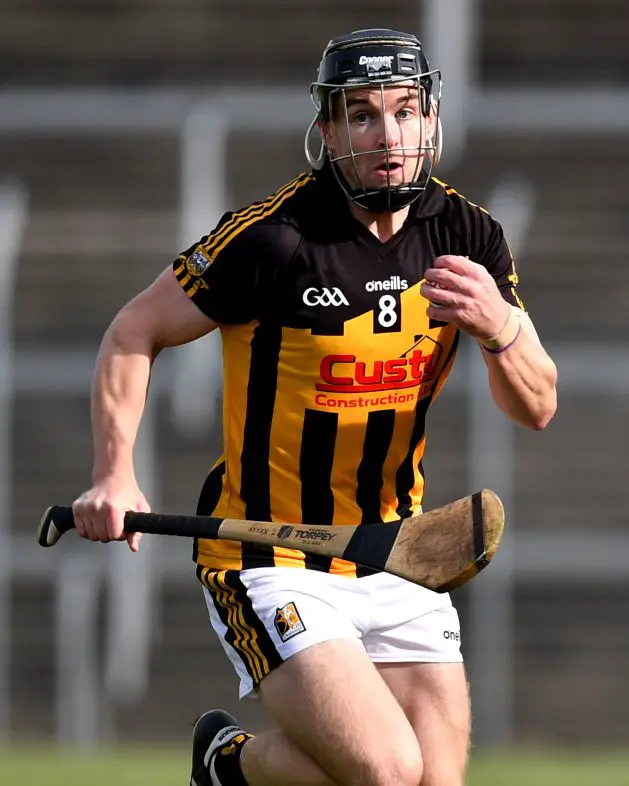 Away from the field, work continues on the construction of their house but Kelly admitted that it hasn't been the perfect distraction. "I'm absolutely burnt from it but nearly there so it's not too bad, I'll tell you the hurling is a lot easier than building a house, we're getting there," he quipped.
Just like he effortlessly glides past opposing players, Tony smartly manages to weave past the question of whether dealing with such headstrong men like Donal Kelly and Paschal McMahon on the construction of the house will have him well primed for the toughest challenger Ballygunner can throw his way. "They haven't been too bad, a lot of help. Robbie is tiling the house which is not too bad, he can't be avoiding me I see him every night at training, he has the job done for me which isn't too bad, it's nearly there now".
In a way the strides made by Ballyea off the field in upgrading the surface of the pitch and adding floodlights has reflected the journey of Kelly and co from their innocence school days to firmly etching their name in the history books. "We did the field a few years ago, the field is top class, we've installed training lights this year with the club championship running into September, October, they are a massive help to not only the seniors but there are underage competitions still on with our U16s and things like that or lads coming down doing their own bit. I remember in 2016 we were travelling down to Sixmilebridge or into Gurteen, hoping for other clubs to give you their field in the middle of November which isn't an easy thing for a club to do especially if they are trying to look after their own field, it's huge that we're able to train in our own place".