CORMAC O'Sullivan is known to most as a leading auctioneer however in recent years he has delved head first into the world of ironman competition.
Not many parallels can be drawn between selling property and competing in gruelling 12-hour races that comprise of a 4 kilmotre swim, a 180km cycle followed by a full marathon, all in one go. However as life took its twist in early March – sentencing much of the business world into closure and athletes into isolation – Cormac was forced to reassess his business methods and training schedule to function effectively in the 'new world' we find ourselves in.
Since lockdown measures began to be introduced, Crusheen resident Cormac has racked up almost 2,000km on his bike in a virtual online racing world all from the comfort of his own garage. Meanwhile, along with his work colleagues at DNG O'Sullivan Hurley, Cormac has begun the process of providing prospective property buyers with virtual home tours.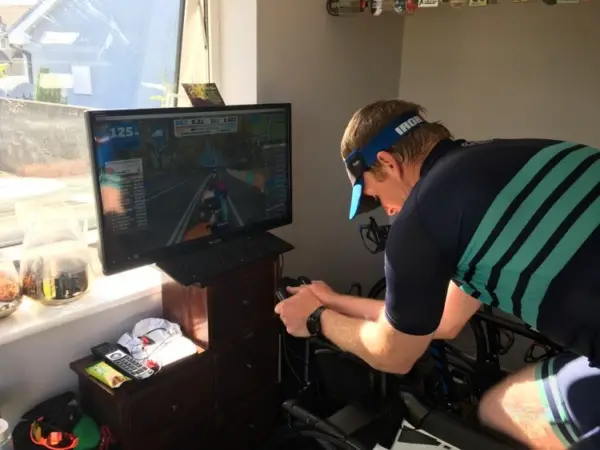 Cormac's journey as an ironman competitor began in December 2016 when he decided to take up swimming, despite not being able to doggy paddle at that point. "I went into the swimming pool in December 2016 and kicked off my swimming lessons in January having not been able to swim a stroke. I did it because I wanted to do the half ironman in Portugal.
"My coach Rosemary Perkins thought I was mad, I thought I was mad to be fair as well but I always wanted to learn to swim. I did my first open water swim three weeks before that, and nearly drowned. I did my second open water swim the day after and I loved it. The final morning I went down to White Strand and everyone seemed to know my story because my swimming coach was down the day before telling them. They actually sent a swimmer out ahead of me on the 1km route to make sure there were no jelly fish because they knew I'd have a panic attack. Two weeks later I went over and did that. It was six months between not being able to swim and going out swimming 2km."
Joining Cormac at his home, he is finishing a training cycle using an app called Zwift which allows you to cycle in a virtual world which replicates real cycling conditions such as hills and 'drafting' whereby you become more aerodynamic when tucked in behind another cyclist. The app is connected to a smart turbo trainer which is attached to the back wheel of the bicycle and your progress is fed on the monitor akin to a 3D computer game.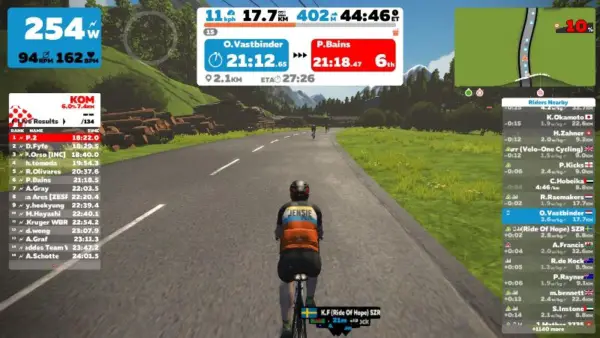 Cyclists and runners can use the app to cycle numerous routes in famous landscapes such as New York or London, Austria, Italy and more, cyclists also have the option of going on training cycles or entering virtual races against thousands of other virtual cyclists. Reaching for breath, Cormac explains, "If I'm climbing a mountain, this unit at the back begins to tense up and makes it exactly the same as climbing a mountain. So then I'm cycling behind this guy, it recognises that I'm drafting and it eases pressure on the pedals. It replicates real world conditions.
"The good thing is the more you progress on the system, the more you get upgrades on bikes and courses so it makes you push yourself.
"I can be cycling and I can pass someone from Northern Ireland and I can give him the thumbs up and that comes up on his screen. You can chat away as well, you can message nearby Zwifters, so I can type here and send a message to everyone around me."
Cormac uses the app primarily in the wintertime but has found it to be an effective tool to help him abide by lockdown restrictions in recent months and has clocked up almost 2,000 virtual kilometres while restrictions were in place. "For me with my job, for me to train like this I need to do it in the morning so I'd be getting up at 5.30am or 6am. In the winter it's dark, people are going to work, the last thing they expect to see is an eejit on a bike coming around the corner. When I was training for the ironman you'd be out at half 4 and I'd be cycling through Gort at half 5 and the gardai would drive by and you can see them wondering 'where in the hell is he going?'.
Cormac completed his first full ironman competition in Copenhagen last year – with the help of his coach Cathal Murphy of Planet Tri in Killaloe – and "enjoyed every single minute of it".
Despite claiming to not be tech savvy, Cormac has not only adapted his training to the virtual world. DNG O'Sullivan Hurley have now introduced a new system called Matterport which allows you to take a 360-degrees tour of properties new to the market.
"Pre-Covid, we were doing open viewings. Going forward the open viewing process will not be possible for the health and safety of everyone. Normally high levels of people attend so you'd be there for the day if you were trying to maintain social distancing and health and safety standards.
"To still allow the open viewing process but this time digitally, we have the new system which is called the Materport, which provides 3D 360-degree tours of the property which also shows the 3D imagery plans of the house so you can see exactly where each room is positioned, where the doors are positioned to enter each room, and it allows you to look at additional storage that you may want on the property.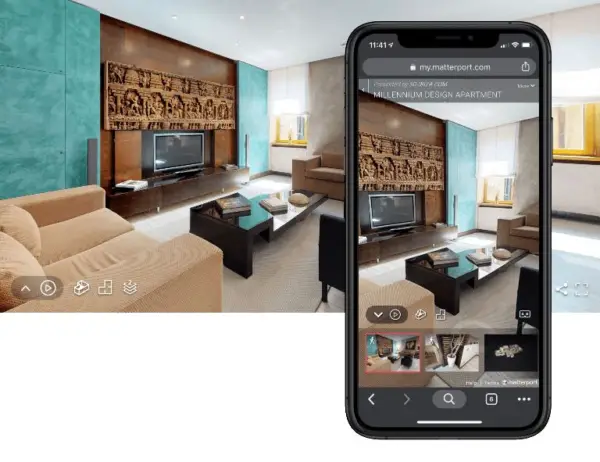 "It allows you to look at electrical appliances, the fireplace and all the features within the house, almost exactly the same as if you were in the house in person. It's a remarkable system and one that will allow people the open viewing experience, allows them to see if it's a property that suits their requirements, is it a property that will allow them to do the modifications they would like to do, be it an extension or whatever else because it shows them the outline of the site, it walks them into the garden and it will also reduce people taking time out of their employment to go looking at a house that might not be suitable for them so for that reason we thought this is definitely the way forward for us.
"With this system you can go to the corner of each room, you can look at the coving, how many plug points, everything is visible on this as if you were there in person."
Cormac believes the Matterport system will become an integral part of the new normal. "When people see the Matterport system in operation, they'll actually realise that this is probably how it should always have been done."
Cormac added that while embracing new technology has been an exciting development, he's delighted to be able to operate to more normal levels now that the easing of restrictions have allowed estate agents to reopen their physical offices."