*Nurses at the Cusack Park testing centre. Photograph: John Mangan
Ireland has recorded its lowest amount of new COVID-19 cases in two months while a further 16 deaths are known, no new cases have been attributed to Co Clare.
Health officials have received confirmation that 16 individuals diagnosed with COVID-19 have died, it means that to date 1,561 people have died in the Republic of Ireland. Two cases have been de-notified by the Health Protection Surveillance Centre in the past 24 hours.
Of the total deaths, 87% had underlying conditions, 41.3% died in a nursing home setting and 4.8% were in ICU. There have been 392 ICU admissions to date with 52 patients still there.
51 additional confirmed cases have been notified to the HPSC, this represents the lowest daily total of new diagnoses since March 15th. 24,251 persons have received a positive diagnosis after being tested for COVID-19.
No new cases have been allocated to Co Clare from Sunday's 24,176 cases. 315 remains as the total amount of cases in the county, equating at 1.3% of the nation's total.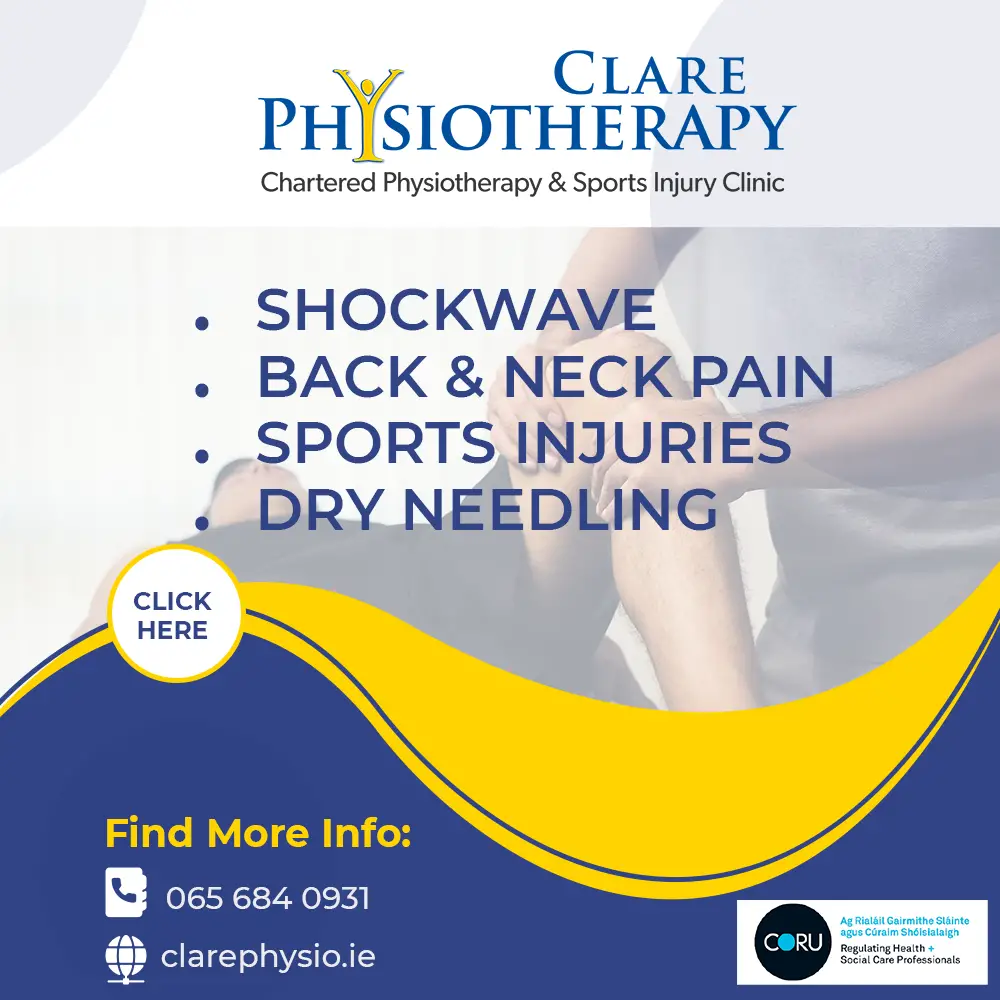 Galway 438 (+6)
Clare 315 (0)
Kerry 308 (+1)
Roscommon 307 (+3)
Kilkenny 302 (+2)
Longford 279 (0)
Laois 254 (+1)
Wexford 212 (0)
Carlow 148 (+1)
Waterford 147 (0)
Sligo 129 (0)
Leitrim 80 (+1)#COVID19 5/26 counties with no new case.

— Páraic McMahon (@thepmanofficial) May 19, 2020
From Sunday's 24,176 cases, 13% have been hospitalised, 1.6% have been admitted to ICU and 31.7% are healthcare workers.
There are 459 clusters in residential care settings, 258 of which are in nursing homes. 6248 (+58) cases are known in residential care settings, 4859 (+39) are nursing home residents.
As of Saturday, there are 171 cases from 13 clusters in Direct Provision centres. From the travelling community, there are 46 cases from 6 clusters. An extra cluster (6) has been recorded in Irish prisons which account for 19 cases. 22 cases involve members of the Roman community while 20 cases have been recorded from 10 clusters in homeless shelters. 16 clusters are attributed to meat processing plants in the country accounting for 828 cases.
Chief Medical Officer, Dr Tony Holohan flagged that Tuesday was the "fourth day in a row where the numbers have been less than a hundred, many of these are occurring in specific settings". He highlighted that the positivity rate had also fallen but urged the public to stay vigilant.
Holohan cautioned that it is possible the public will be living and adapting to the virus "for years to come". He said that it cannot be said there is a certainty of a vaccine.
On the prospects of a second wave, he stressed that the three week interval will be crucial to determining how well Ireland is coping with the easing of restrictions. He maintained it was impossible to put a timeframe in place.