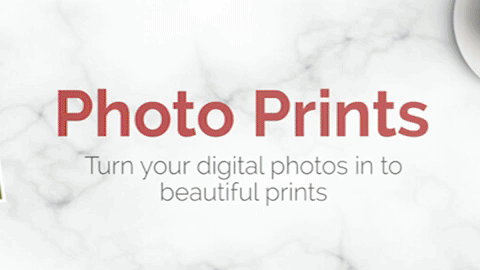 *Rita McInerney. Photograph: Arthur Ellis
'Bringing strong representation' to North and West Clare is the goal of Rita McInerney (FF) as she aims for her first taste of success in the political sphere.
FACTFILE –
Occupation – Business Owner
Family -3 brothers, 2 sisters, my dad is still with us. 13 nieces and nephews.
DOB – 05/08/75
Schools/Colleges – Doonbeg NS, Kilrush Convent of Mercy, Kilrush Community School, DCU, NUIG, UL
Political CV – Member of FF since student days. Contested 2009 Council election as Independent candidate.
Top 3 priorities – Health, Rural Regeneration, Jobs / Infrastructure
Something the electorate don't know about you – I wanted to be a dog nurse, my mother was a nurse and I loved dogs so I thought I could combine the two.
Last summer, Rita's constituency office opened in Kilrush, its presence has been "a huge help" to laying the groundwork of her campaign. "Over the last year, I've had people coming in with different issues, being able to help them has been a huge sense of what it is like to represent people and do what you can to make their lives that bit easier with the supports they need. It has been hugely beneficial, there was no office open on a regular basis like mine in West Clare, the people of West Clare felt forgotten about, it was a great opportunity to meet people and help them. It has been open full-time for the last month, people have been manning it while I've been on the campaign trail".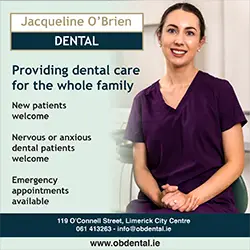 Though she comes into the race without any experience of local politics, McInerney did contest the 2009 Council elections as an Independent candidate in Ennis West. "It strengthened my resolve for political representation and showed the importance of being part of a political party with how difficult it is as an Independent to get things done," she recalled.
Her profile has increased in the intervening decade through her time as CEO of Ennis Chamber and also with the regular coverage given to Doonbeg in national media. She pointed to her "energy, drive, experience and passion for the county" as reasons for the electorate to make her the first Clare female TD since Síle de Valera. "I can see the huge imbalance in the country in terms of opportunities and services particularly health. We need to rebalance the country, balanced regional development is what I've been very vocal on".
"I bring a lot of practicalities and common sense, I worked in community groups with limited resources so I know how to get value for money. I want to ensure the maximum number of services are delivered for people on the ground, we have a lack of that understanding in terms of what it is like as a small business owner to play to your strengths, do what you're good at so people benefit from that. I'm a very hard worker, I always have been, I will work night and day for the people of Co Clare to make sure they get a fair crack of the whip in terms of opportunities and promote what we have from a business, tourism and environmental point of view, we have a lot to offer and we need to choose our resources better so that we have a better county".
Pundits have pinpointed the vote strategy within Fianna Fáil as crucial. On three occasions, McInerney has took to social media to criticise her running mate Cathal Crowe, some of which have since been deleted. When asked was there tension between herself and Crowe, she responded, "Oh God no".
She confirmed to The Clare Echo that she is operating her social media accounts for the election which were responsible for those posts. "Things are put out on social media, now and again because you don't get the opportunity to converse as much it often just needs to be said on social media and put a line under it, that's what I was doing," she explained.