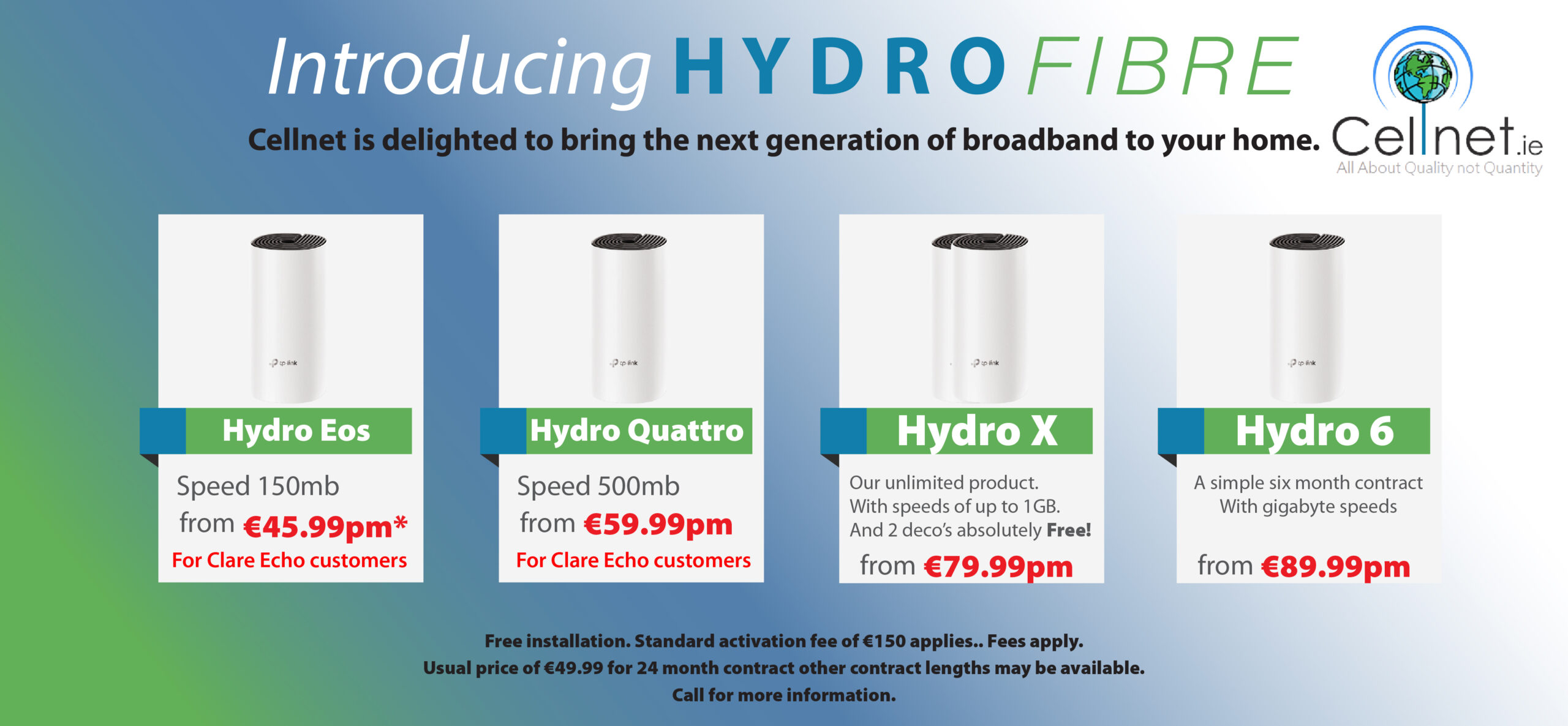 Electric car owners are "irate" over the "insufficient" amount of charging points in Co Clare.
A joint motion from Cllr Pat Daly (FF), Cllr John Crowe (FG) and Cllr Ann Norton called on Clare County Council to co-ordinate with ESB "to increase the number of e-cars charge points throughout the county, particularly as in the next decade electric cars will be compulsory".
Director of Service, Carmel Kirby responded to their January motion and referenced the Government's Climate Action Plan which was published in June 2019. Action 72 of which is to bring the growth of electric vehicles (EV) "to at least 800,000 by 2030 and set a target for the supply of infrastructure to stay sufficiently ahead of demand". As part of this, capital support will be provided to local authorities to enable the development "of up to 200 on-street public chargers per annum".
She committed to co-ordinating with the ESB once the scheme is finalised "to optimise the delivery of the EV charging network in Co Clare". Present amounts of charging points were described as "insufficient" by Cllr Daly. "It is very important that we prepare for the next decade".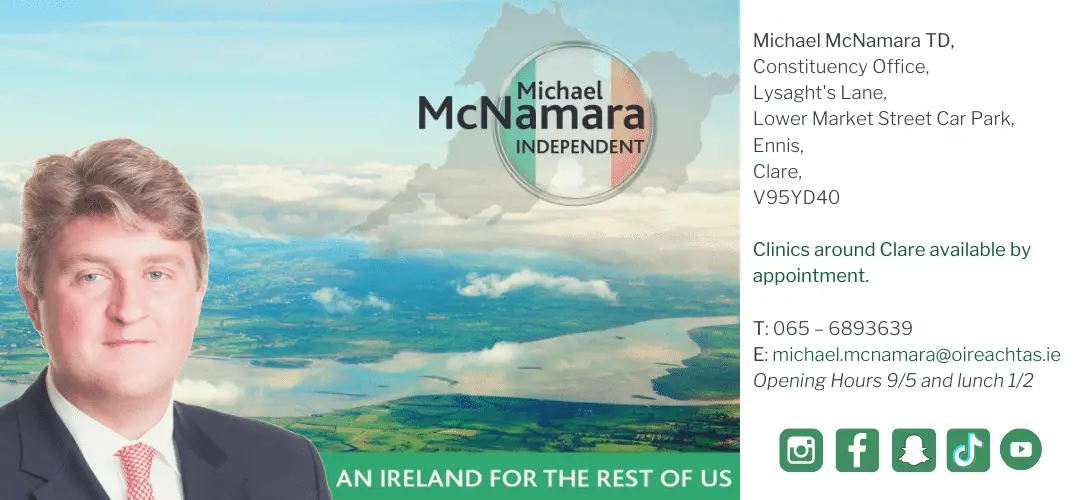 Cllr Crowe stated, "Toyota haven't made a diesel car in the last two years and it will push on to other manufacturers. It is very important that it is rolled out".
"There isn't enough points around the town of Ennis never mind the county," Cllr Norton felt. "There is a fear out there that you get an electric car because you want to make a difference but unfortunately we are not being given the options". During a recent hotel stay, Ann observed how two cars were plugged to the charging points from evening to the next morning "so nobody else had a chance to use it".
One electric car user sent a letter to Cllr Pat Hayes (FF) and claimed "if you're not an electric car user you don't understand the difficulties". He said, "A number of charging points don't even work in Ennis. Queuing up to charge the car should not be happening".
"We've no charger in Kilrush whatsoever," Cllr Ian Lynch (IND) outlined. He told the Chamber of two people that had purchased electric cars in the West Clare town but were unable to install charges due to the location of their house. "Why aren't ESB doing it. Why is it coming back to us," he asked. Cllr PJ Ryan (IND) supported Lynch's views. "It should be up to ESB to supply the charging points, they will be the people gaining and making money from it". Cllr Gerry Flynn (IND) observed, "I don't believe we will achieve the targets to 2030".
Alternative options are available, Cllr Roisin Garvey (GP) flagged. "There are other people than ESB that provide charging points. My parents have an electric car, my sister and her husband does. We should look past ESB to other providers. Maybe we need to relook at giving ESB free parking in public car parks if the charging points are not working. Electric car owners have been bringing this up for years and are irate about it".