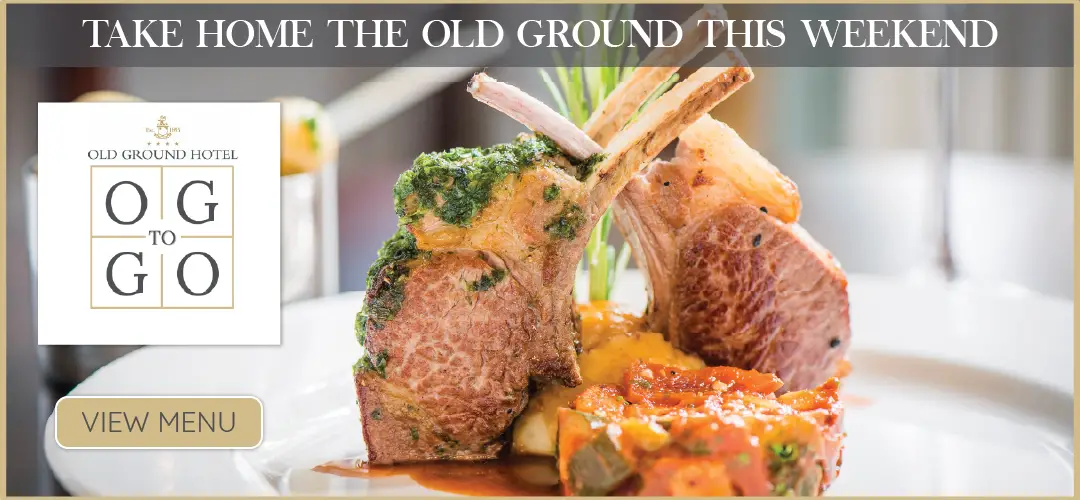 *Photograph: Eamon Ward.
A contract for the design of the Inis Cealtra (Holy Island) Visitor experience has been signed by Clare County Council and its consultants with the project viewed as a future model for sustainable tourism.
McCullough Mulvin Architects, Tandem Partners Ltd and Tobin Consulting Engineers have been appointed as consultants for the project which will be led by the tourism department of Clare County Council. The contract involves the commissioning and delivery of preparatory works such as a Visitor Experience and Interpretation Plan, technical surveys/plans and sketch and detailed designs. This will enable the project to move to a stage where planning consents are secured.
Conserving Inis Cealtra as a significant historical, ecclesiastical, archaeological and cultural site remains one long-term objective of the project. It is also intended to expand its attractiveness as a sustainable tourism destination and, in so doing, address population decline and rural deprivation by providing social and economic benefits derived from tourism for East Clare and the wider Mid-West region.
Chief Executive of Clare County Council, Pat Dowling described the project as "very exciting" and believed it would represent a model for sustainable tourism.
Collaboration with the Office of Public Works, National Monuments Service, National Parks and Wildlife Service, Waterways Ireland and Fáilte Ireland will be a critical part of the process, Director of Rural Development with the Council, Leonard Cleary said. "It is important that this project enhances and complements the village of Mountshannon and its surrounding area. The project seeks to conserve Inis Cealtra as well as provide a high-quality visitor attraction in Mountshannon that will raise the profile of the tourism offering in Co Clare and complement existing tourism brands both in Clare and in neighbouring counties including Galway and Tipperary".
Cathaoirleach of the Killaloe Municipal District, Cllr Pat Hayes (FF) acknowledged that the milestone followed two years of detailed preparatory work by the Tourism Department. "I look forward to seeing this project come to fruition for the benefit of the people of Mountshannon, East Clare and beyond".
Speaking at Monday's meeting of Clare County Council, Cllr Alan O'Callaghan (FF) welcomed the contract signing and felt it offered an exciting opportunity for East Clare. "For the past two years I've been telling my neighbours and parishioners that work has been ongoing on Inis Cealtra, I'm delighted to see progress," Cllr Pat Burke (FG) commented.
PHOTO CAPTION: Pictured at the signing of contract documents for the Inis Cealtra (Holy Island) Visitor Experience in the Council Chamber, Áras Contae an Chláir, Ennis, County Clare, on 21st September, 2020, were: (present in the Council Chamber) Pat Dowling, Chief Executive, Clare County Council; Mayor of Clare, Cllr Mary Howard; Brian Carroll, Operations Director, Tobin Consulting Engineers; Anne Haugh, Director of Social Development and Area Manager, Killaloe Municipal District; Leonard Cleary, Director of Services, Rural Development Directorate and West Clare Municipal District; Deirdre O'Shea, Head of Tourism (Acting), Tourism Department, Clare County Council; Cllr Pat Hayes, Chair of Killaloe Municipal District; Joan Tarmey, Tourism Officer (Acting), Tourism Department, Clare County Council; Ruth Hurley, Senior Executive Architect, Rural Development Directorate, Clare County Council; Thomas MacKey, Project Manager, Tobin Consulting Engineers; (joining via video call) Sandra Killeen, Sheila Dooley, Andrew Todd and Michelle Blair, Visitor Experience Consultants, Tandem Partners Limited; and Valerie Mulvin and Niall McCullough, McCullough Mulvin Architects. Photo: Eamon Ward.