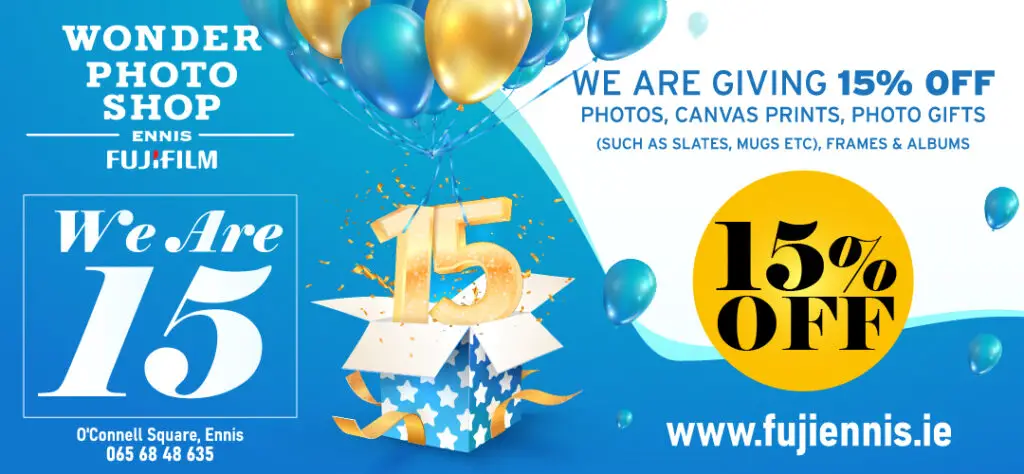 *Claire and Shane Bannon. Photograph: Joe Buckley
INDIGO Signs in Shannon have been supplying businesses with signage and branding solutions for almost two decades.
With huge developments in their field, Indigo are pioneers of their industry and in recent months have made major strides in going green – in more ways than one.
Fresh off the green fairways of Dromoland Castle Golf Club where Indigo were signage partners for the 2022 Women's Irish Open, owners Shane and Claire Bannon were delighted to be chosen for ladies golf's flagship event in Ireland. "Dromoland, for us to come up the fourteenth fairway and see Indigo Signs and to see it on Sky Sports, we were so proud and everybody was so happy for us," admits Shane.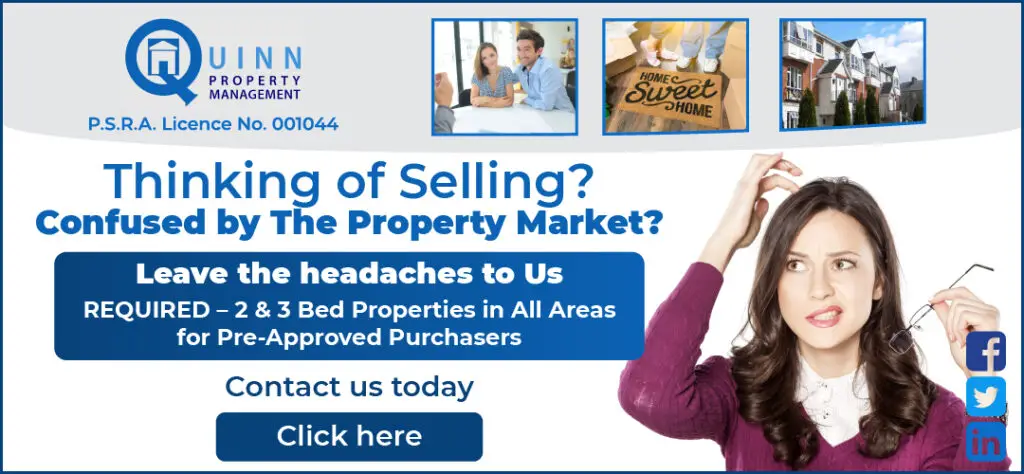 The Smithstown company have now backed up their love of all things green with a serious investment in new printing technology which will help them minimise waste.
Claire tells The Clare Echo that the support they receive from Clare LEO through assistance, mentoring and training is fantastic. Their new Epson printing machine was subsidised by them, and is one of just a handful in the country, "The main reason is we want to reduce our carbon footprint and that's the way we'll continue going".
The new machine uses technology which eradicates paper waste while speeding up the printing process by streamlining the work of three machines into one. Shane continues, "Now you're bypassing those machines and printing direct, so there's no waste. We're working towards zero waste. It's a huge thing for us, reducing our carbon footprint is very important to myself and Claire".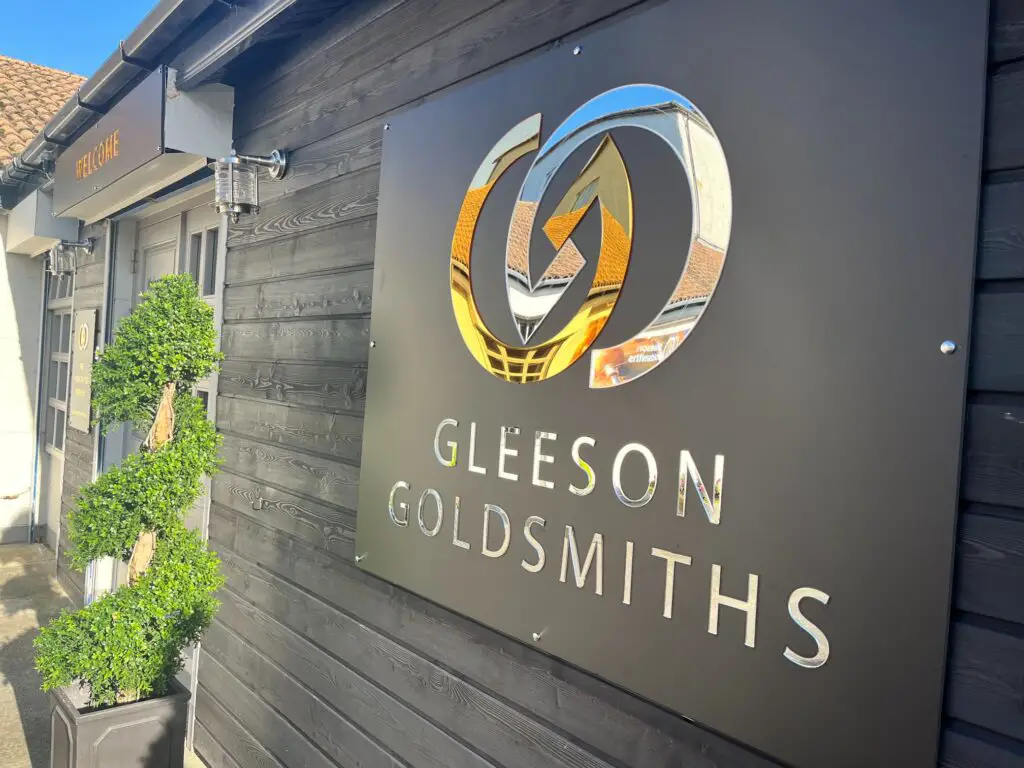 Indigo was established by the parents-of-three Claire and Shane in 2004 and has continued to evolve over the years. They specialise in the design, supply and installation of creative branding and data visuals to commercial industries all over Ireland. Indigo produces all types of signage, visual management, branding, interior design / fitouts and much more.
Some flagship projects which Indigo have worked on recently include Gleeson Goldsmiths signage, Croom Medical's canteen, and Obair in Newmarket-on-Fergus. Shane, himself a Newmarket-on-Fergus native, speaks of the satisfaction of working on projects such as Obair.
"We were involved with Obair in Newmarket-on-Fergus which is very important to us. They needed a break area for the youths and Claire went in and created an incredible area." For the project, Indigo designed and installed neon signage, six Playstation tables that transform into homework desks, along with breakout areas and a specialised coffee dock. Shane adds, "To be involved in that, what Obair does for the community, is something special."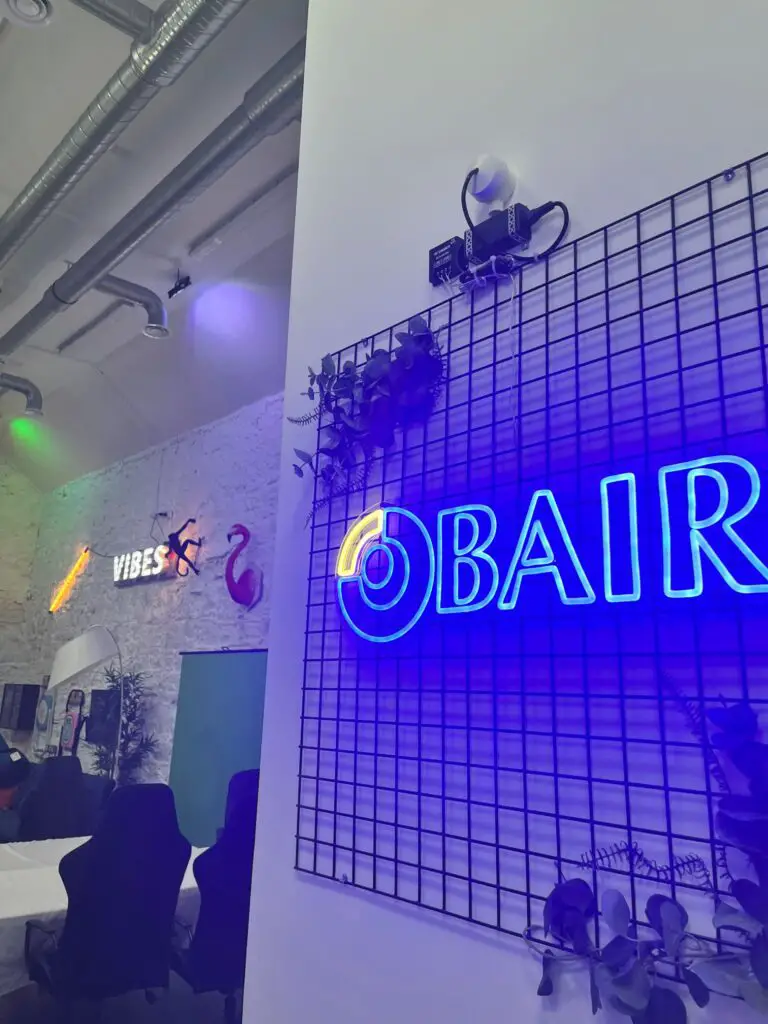 The Bannons speak about their "pure passion" for their work and their loyal client base. Kilkishen native Claire, whose family are well known for Torpey Hurleys, stresses the importance of working closely with clients to find the best outcome, "We pride ourselves on customer satisfaction, design thinking, valuing sustainability and problem solving with each design solution.
"We come up with the concept, design it up and make it because we have all the latest machines and we have people who fit for us… Working with Indigo means working with a company that values sustainability and minimises its impact on the environment."
In 2016, the Bannon's launched a second successful business from their Smithstown base, Avokado & Co which creates custom-made and personalised gifts. This year they've made a move to using all recycled material in creating their products "so we're not pulling from the world's resources anymore. The same as with Indigo, if you have companies that want to be carbon neutral we can make signs that are made from recyclable material. All our materials are recyclable anyway, all our packaging is recyclable or made from recyclable material. We're really going green and really thinking about it properly."
If you are looking for interior design ideas for the office or workplace, signage or branding for your premises or visual data collection for your team call the Indigo nationwide team today on 061 718771.
Visit Indigo at indigovisual.ie.
For information on Avokado & Co visit https://avokadoandco.com/.