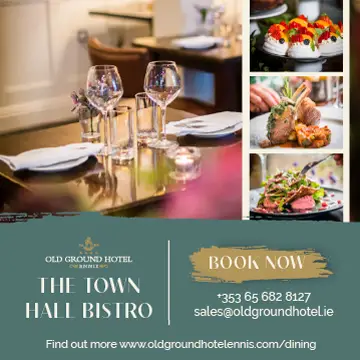 *Photograph: John Mangan
LOCALS IN INCH have confirmed they are to remove the three blockades on the approach to Magowna House.
It follows a meeting of local residents in Kilmaley on Saturday evening where the proposals issued by Minister of State for Integration, Joe O'Brien (GP) were discussed. The Junior Minister had encouraged residents to remove the blockades and offered assurances that no further asylum seekers would be moved to Magowna House for a period of four weeks.
Peaceful protests will continue in Inch, locals have confirmed. In a statement to The Clare Echo, they outlined, "In response to our meeting with Minister O'Brien on Thursday last, our community group has decided to continue our peaceful protest at both ends of the Magowna Road. We welcome the engagement with the Minister over the past few days and for now we will remove the so-called blockade as he has requested. We remain convinced that this location is totally unsuitable for the purpose of asylum seeker accommodation. We look forward to further discussions in the coming days. Inch community will protest at Magowna House Hotel".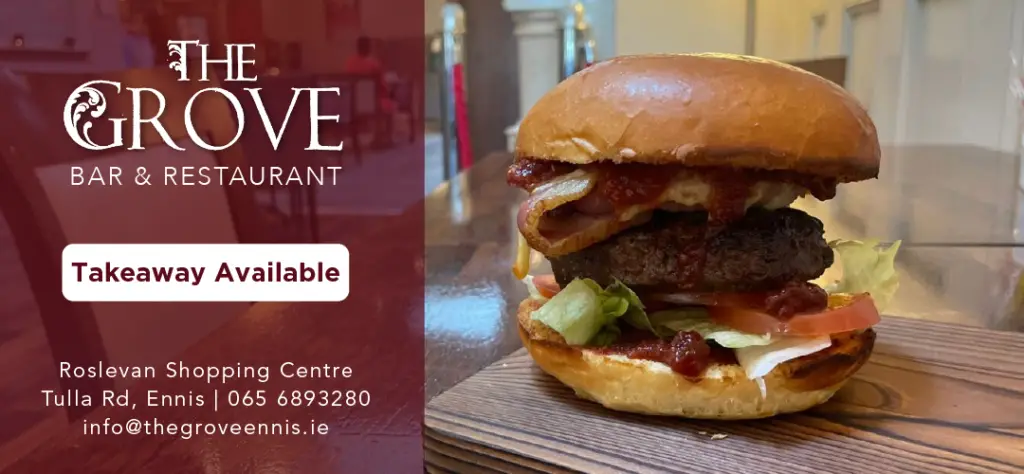 For six days, locals had mounted blockades at Magowna Cross, Magowna House and Magowna Hill following the arrival of 34 male asylum seekers on Monday evening. The amount of men now based in Inch is believed to be 29.
Concerns regarding public infrastructure, sewerage and the absence of a fire certificate at Magowna House which has been closed since 2019 were those flagged by locals. The facility had been deemed unsuitable by Clare County Council to house Ukrainian families last year.
Over the weekend, locals had told The Clare Echo they feared it was not sustainable to continue with the blockades which saw residents stand at the three points on four-hour shifts.
Junior Minister O'Brien welcomed the decision. "My meeting with the residents on Thursday in Ennis was an honest open discussion and I am pleased that the engagement has helped bring some improvement to the situation. I look forward to working with the provider and my officials to develop a programme of education, training and other supports for the people residing in Magowna House. I look forward to returning to Magowna in four weeks as agreed".
Senator Martin Conway (FG) welcomed the decision from Inch residents. "I am very pleased to learn that protestors at Inch who had blocked to the hotel which is housing refugees say they will lift the barricade".
He added, "This will bring to an end almost a week of disruption and protest to the area and will undoubtedly be welcomed by everyone in the locality. The barricade had brought a very unwelcome focus to Clare over the past six days and highlighted the importance of communication between all stakeholders when accommodating refugees".
"While I acknowledge communities' right to express concerns, it is not right that anybody's movements should be restricted, impeded or stopped by any other party, and I see this move as a very positive sign and a direct result of the engagement that has taken place between community representatives, Government representatives and members of an Garda Síochána. I wish to pay tribute to all who involved themselves in the discussions over the past week for entering into them with a genuine desire to resolve differences. I would hope that all parties have learned from their negotiations and that as we move forward with future plans, any similar scenario will be avoided," Conway concluded.