*Attendees at a community forum in Newmarket-on-Fergus. Photograph: Joe Buckley
GP services are to return to the village of Newmarket-on-Fergus in the near future.
Health authorities have confirmed a GP will be based in the village in the near future. Five candidates were interviewed for the post which has been vacant following the retirement of Dr Colm Hackett last May.
Dr Hackett has treated some private patients in the intervening ten months but the majority of those from Newmarket-on-Fergus in need of medical treatment have had to travel to the Shannon Medical Centre.
Details on the appointment are due imminently. Immense frustration has been expressed locally with the delay in filling the position however parishioners have described the latest development as "brilliant news".
Clare TD, Joe Carey (FG) told The Clare Echo, "This is a hugely important service for Newmarket-on-Fergus and the surrounding catchment area. The lack of a full-time GP service is now a longstanding issue but I'm encouraged by the replies I've received from the HSE in relation to the matter".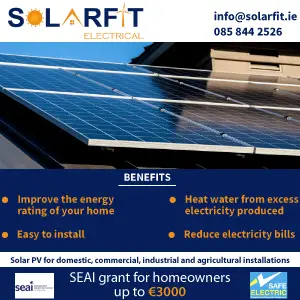 He added, "The HSE has informed me a number of outstanding elements of the recruitment process, including Garda vetting, occupational health clearances and accommodation agreements, need to be completed prior to the new GP taking up their new role. I have urged the HSE to ensure there are no further delays and that every effort is made to ensure a successful conclusion to the process."
Newmarket-on-Fergus representative, Cllr Pat McMahon (FF) stated, "We can expect an announcement in the coming week. Five candidates were interviewed and a GP has finally been recruited and is currently drawing up a business contract with the HSE. I'm sure everyone will be delighted that we finally have this important basic service returned to the village".