Imogen Brigdale may only be five months old but she is proving herself to be one inspirational character.
A post-natal diagnosis of congenital diaphragmatic hernia (CDH) saw Imogen transferred from the Maternity Hospital in Limerick to the Children's Hospital in Crumlin where she would spend seventy nights and repeatedly defy the odds.
CDH is a rare birth defect in which a hole in the diaphragm allows the intestines, stomach, liver and other abdominal organs to enter the chest, impairing normal lung development. The condition was one that her parents Jane O'Leary and Alan Brigdale had not heard of prior to her birth.
Once it became known that all was not right with Imogen, Crumlin's emergency services were in Limerick within two hours to collect her. "She was too sick to travel in Limerick, that service alone when they hooked her up to different incubators to bring her to Dublin, we're forever indebted to all of the services," Jane recalled.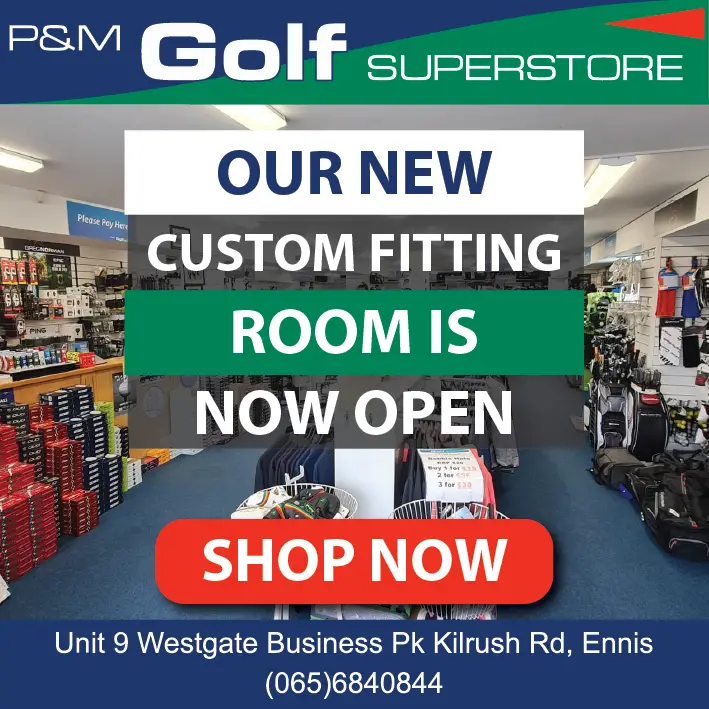 While Imogen was in ICU, her parents were put in touch with Ronald McDonald house. "They prioritise cases much like our own where we didn't know we would be in Crumlin and the fact that we were from Clare in Dublin meant we had no support network, neither of us had family in Dublin or around. It can only house twenty families and there are a lot of sick children living in Crumlin so you join a waiting list and we were fortunate at the time that there was a vacancy, for the first few nights I was in the Coombe Maternity Hospital and Alan was in the parent accommodation within but then we were 68 nights living in Ronald McDonald house".
Amazing staff were a great source of comfort throughout their time there, the Newmarket-on-Fergus woman noted. She admitted that COVID-19 restrictions took its toll, "the situation was upsetting and stressful enough without having a very sick child in ICU. I had never heard of the condition CDH before I went to Crumlin. Only one parent was allowed in at any one time, it is hard to sit with a child in ICU on your own".
"I was lucky to have Alan with me because a lot of people were on their own and it took its toll on the weekends, we went to Dublin with nothing because we didn't know we would be there so for family coming up with things that you needed it was literally stand in the car park regardless of the weather and eat a picnic out of the boot of the car but a familiar friendly face was always welcome".
With Imogen spending seven full weeks in intensive care, the support from families they befriended in Crumlin was of great comfort. "There were days when we didn't know what the outcome would be, when restrictions started to lift and we were allowed to use the dining room it was great to sit down and talk with other families and parents. We all had low days and it was a shoulder to cry on and a real support because they knew exactly how you felt".
Easing of restrictions which allowed their families from Crusheen and Newmarket to use the family sitting room also helped the first-time parents through this difficult time, "we could sit in the sitting room after booking a slot to have the chat and a cup of tea, it sounds small but when you're in a situation like we were in, it was massive".
Numbers may have been restricted in hospital but both Jane and Alan were certainly not on their own when it came to the love received from their friends and family. "People were incredible and continue to be incredible. Imogen is five months old now and people every time we go for a walk are enquiring how she is and how she is doing, it is real genuine concern. The amount of contact we had via Instagram, Facebook, text messages and phone calls blew us away, people sent up things and offered to do things, they couldn't do enough and continue to be like that. We're so fortunate both from our family backgrounds and our communities of Newmarket and Crusheen, we have such fantastic friends and neighbours," the Deputy Principal of St Senan's NS in Shannon maintained.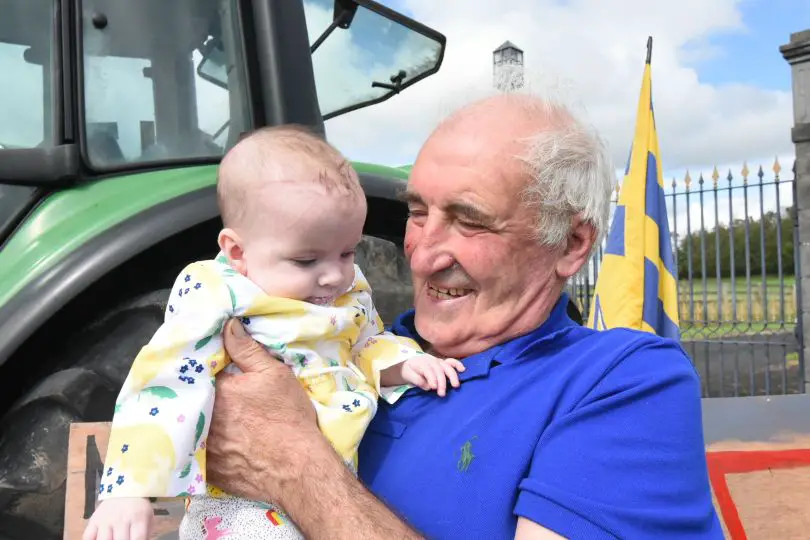 Anxious to give back in light of the assistance they received, Sunday's Newmarket-on-Fergus Show tractor run will see all funds raised go towards Ronald McDonald house, an idea for which Jane's father Jim is credited with. She added, "The fact we spent so long in Ronald McDonald house, we had always said that please God if we came out the right side of it and came home safe and sound that we would give something back through a fundraiser".
An eight-time senior championship winner with the Blues camogie side, Jane acknowledged the many fundraisers completed by the late Ger Lawlor in aid of Crumlin.
From 12pm on Sunday, registration of €20 will be taken at the Show Field on the Dromoland Rd in Newmarket for the tractor run. "We hope to depart at 1pm, we're going to come down in the direction of the village so hopefully there will be spectators out and we'll make it as much of a family day as possible while keeping everyone safe with COVID restrictions. On the route, we are stopping halfway in Rineanna with John and Mary Quinlivan at The Honk Bar, we are hoping to run a children's tractor run at The Crabtree Tavern when the tractor run is finished, there will be food and beverages at the Crabtree so we welcome people that aren't involved in the tractor run to make it a safe but social occasion for everybody," Jane said.
Both Jane and Alan were noted for their tough nature in the defence on the field of play but they are overwhelmed with the resilience shown by their daughter. "She obviously has somebody looking down on her because she is meant to be here with the way she has fought from the minute she was born. It was a postnatal diagnosis so it was a real emergency situation, she survived a two hour ambulance journey to Crumlin, even the surgery she underwent where she had her internal organs re-aligned, thankfully she won't remember any of it, I was an emotional wreck for seventy days but thankfully she has come out the right side of it".
"Even when she was a very sick child in Crumlin, she was highly sedated and tubed at the start but once she came off the ventilation we started to see a bit of Imogen, she is fierce observant and nosy, she has really started to build her own personality and she definitely wants to be part of everything, she certainly won't be forgotten or left out. For people around, they know how sick she was so it is a real success story. Often Crumlin is associated with so much sadness and disappointment but then you look at Imogen and you think my God there are some great stories coming out of Crumlin".