*Conor Ryan in action for Clare. Photograph: INPHO
Cratloe's Ryan family have been very generous with their contributions and commitment to Clare hurling teams down through the years, a new chapter will begin on Sunday with Diarmuid expected to get his senior debut following in the footsteps of older brother Conor.
It's now six years since Conor burst onto the senior scene with his display against Galway in the 2013 quarter-final forever etched in the memory of Banner supporters, that was the day Clare realised their potential with the UL graduate leading the cause from centre back. The drawn All-Ireland final saw him collect the man of the match accolade with his fielding ability decisive as he won the individual battle with Seamus Harnedy. One week later, he would be the proud holder of an All-Ireland senior championship.
Immense pride is the feeling being experienced by Conor this week as he watches his sibling prepare for a showdown in Walsh Park. "Since Diarmuid has gone into the panel and even over the last few years I've let Diarmuid be Diarmuid because in fairness to him he's forged his own path the whole way and I certainly can't take any credit for it whatsoever. He knows I'm always here as a sounding board if he needs it. He's been absolutely brilliant with how he handled each of the levels from starting with Clare underage to Dean Ryan and Harty at school right up to minors, U21s and now with the senior panel, he's handled the step up each time and as an older brother one could only look down with pride.
"He's keeping grounded too he knows he's young and has a huge career ahead of him if he can keep on the right tracks, he is surrounded by some fantastic teammates inside in that setup and they are having as much of an impact on him as anybody. It's important that he keeps the feet on the ground but he's a good lad and well able to keep the focus," Conor told The Clare Echo.
Although Diarmuid hasn't approached his older brother for advice this week, Conor maintained the key thing for any inter-county player to focus on in championship week is "to control the controllables". "There are so many things on matchday outside of your control, just look after your own shop, control what you need to do and put yourself in a good place. The week of championship is the most enjoyable week, I remember the days we'd be inside training and Fergal Lynch would be slagging that your touch is always in for the week of championship, the ball hops a bit quicker the week of championship and there is great excitement, the first round of Munster championship brings such a buzz around the camp and you find that extra bit of touch and speed the week of championship. The hard work has been done at this stage, it's just about enjoying it and getting off on the right foot".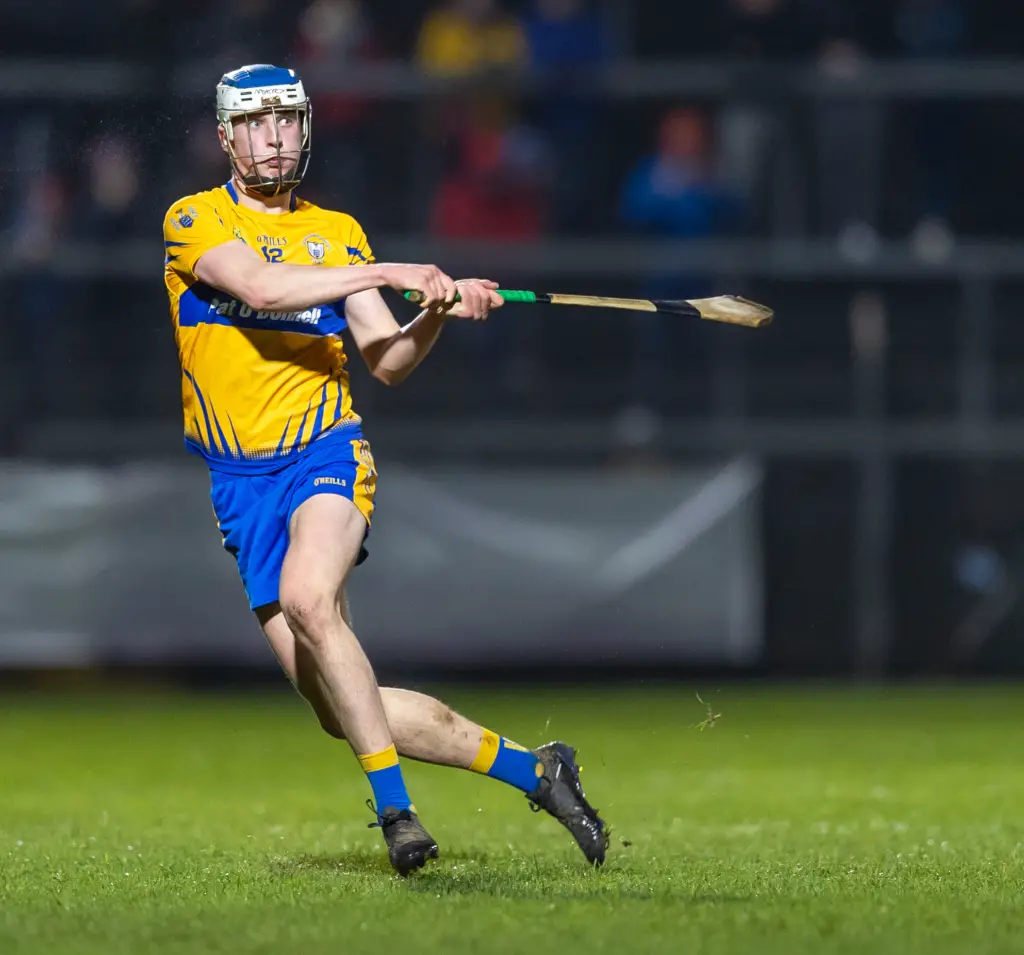 Conor Cleary's suspension means Clare will have a new centre back against Waterford. As the number six from the All-Ireland winning side of 2013, Ryan outlined what he would be saying to the player chosen to fill the spot. "The importance of the centre back role is that you can see everything around you. You have to have a very good relationship with your full back, the way Clare play is evolving over time in terms of the role of a centre back and we've seen centre backs become man markers in some ways over the years. At the end of the day, the centre back is in a very controlling position where he can see the field in front of him. It's about making sure the lads around you are tuned in all the time.
"In the defensive unit the centre back is your main man and he needs to make sure that defensive unit is working together and the communication is right. Centre back is a great position to play and I'm sure whoever is there will absolutely relish it next Sunday".
During his playing days, Ryan's voice was always heard as he organised his back line or voiced encouragement to teammates. How younger players have adapted to the setup has left him feeling positive ahead of the trip to Walsh Park. "I can't help but be impressed by some of the leadership from the lads who were the younger ones when I was there, they've really stepped up. When you mix that in with the likes of John Conlon who I looked up to as a leader and he's still there, it's a fantastic mix of guys there and I think if any team is equipped to go down it's this Clare team, it will be a tough place to go it's a first home Munster championship game for Wateford, it will be a sell out and a hostile environment but I think this Clare team are long enough in the tooth to not let atmospheres adversely affect them too much and they will be well experienced to deal with that. It's just about letting their hurling do the talking now and I know they wouldn't have liked how it finished the last time they made a trip down to Waterford, they certainly have a bone to pick there but I would be certainly be optimistic without being overly confident for sure".
On whether the weekend is crucial to determining how Clare's year will pan out, he noted "It is and it isn't. It's always important to get off on the right foot but at the end of the day the All-Ireland won't be won on Sunday. Obviously everyone in Clare wants Clare to win but if Clare were to lose you often lose things out of a loss and we should last year getting to a Munster final, Cork won Munster and weren't there on All-Ireland final day and you look at Limerick who came through Munster. The main thing is having a good campaign in Munster and something to build on, at the end of the day I don't think a win or a loss will define the season next Sunday".
Returning to Croke Park for the second year in succession should be the main goal for Donal Moloney and Gerry O'Connor's side this year he felt. "Everyone wants to see Clare back in Croke Park that's the main thing and last year to see them up there after such an absence since 2013 was brilliant, I think it even gave the lads a lift and they were so unfortunate on the second day below in Thurles not to come away against Galway. If Clare could get to Croke Park, anything could happen, the most important thing there is that they have a great Munster championship campaign, we've seen with Limerick and other teams the Munster Final isn't the be all and end all, it's a case of getting to Croke Park and trying to climb the steps there".
A three point qualifier defeat to Cork in 2015 would be Conor's last championship outing for his county, as illness and injury cruelly put a premature end to his career. At the beginning of 2018, he announced his retirement at the age of 26 with Colm Collins observing to him 'you did your shopping early'.
"It was tough but there's no point dwelling on it for too long which I didn't thankfully, I've gone on to do a few bits since, I was lucky enough to go volunteering in Zambia which was a massive experience. When you do step away you can be pitiful or you can be positive and I think the latter was the more appealing option for me".
In August, he will head for Boston to pursue a two year MBA with the intention of achieving "his burning professional desire" of investment banking and corporate finance. "There's opportunity in every challenge and for me the challenge of not playing anymore has presented me with this fantastic opportunity and it's something I'm going to grasp with both hands to be sure". Known for his diligence and organisation, he'll soon download GAAGO to stream Clare's games Stateside while he's hoping for Banner emigrants to recommend some Irish pubs in Boston to soak up the championship in.
His drive and motivation for work has always existed but Conor confessed that getting involved with coaching is a step he's not able for just yet. "To be honest I'm still not ready to make the plunge back into coaching especially teams around me with the Cratloe or Clare's of this world not that I'd be anywhere near experienced to take up those roles. I wouldn't be looking at it completely objectively just yet, there's still a piece of me that wants to be out pucking the ball with them boys. I'm enjoying being a fan of Cratloe and Clare, I'm not the best fan in the world, I get far more nervous watching matches than I ever did playing I can assure you which is something I find bizarre. I'm not involved with any team but I'll try help out as much as I can in the club with the younger teams and it's something I will try do more of".
Prior to the start of the interview, Conor mentioned that supporters have possibly forgot who he is at this stage. Such a statement couldn't be further from the truth as his presence on the field and in the dressing room is greatly missed by players and supporters alike, he may not get the opportunity to play anymore but his achievements will live on in the folklore of Clare hurling for generations to come. If Diarmuid can come close to matching the exploits of his older brother for the seniors then we can dream of big days ahead.